Redefining Farm-To-Table Fresh At Applewood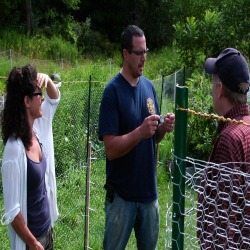 Trading life in the big city for a small farm in Upstate New York might seem like a pipe dream to most, but Applewood owners David and Laura Shea did just that in 2012. It's been a long road, but the couple is now bringing farm-to-table fresh at their 11th Street restaurant to a whole new level.
Our video producer, Jeff Bush, recently traveled up to East Chatham to get an inside look at life on the farm, and how the fruits (and veg) of the Shea's labor are making Applewood better than ever.