Philadelphia's Favorite Fried Chicken Comes to Brooklyn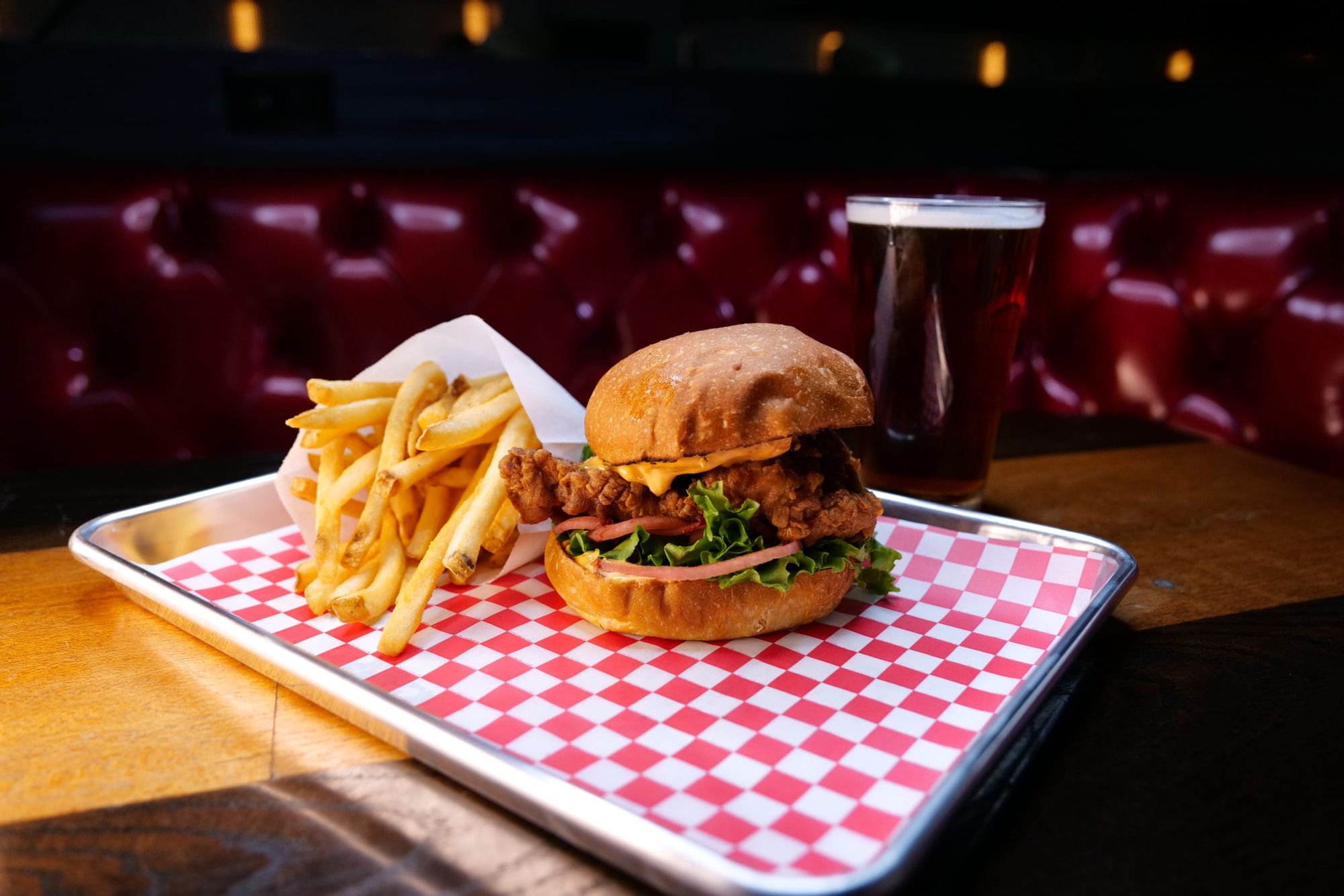 BUSHWICK — Redcrest Fried Chicken is a Philadelphia favorite. Since it's opening last year in the City of Brotherly Love, it has only been gaining popularity and notoriety. Now, Brooklyn is getting in on the fun.
Redcrest opened its second location in Bushwick's The Starliner bar the week before Thanksgiving. Even though this is the first time the restaurant has ventured out of Philly, owner and chef Adam Volk is no stranger to Brooklyn.
Originally from Florida, Volk attended the Culinary Institute of America in Hyde Park, eventually working in restaurants and bars across Brooklyn for 15 years.  Before moving to Philadelphia with his wife and child, Volk was the chef and partner at Esme, a Greenpoint favorite for classically elevated American dining. He still maintains a partnership at that restaurant, as well as a partnership at a bar in Williamsburg, The Exley.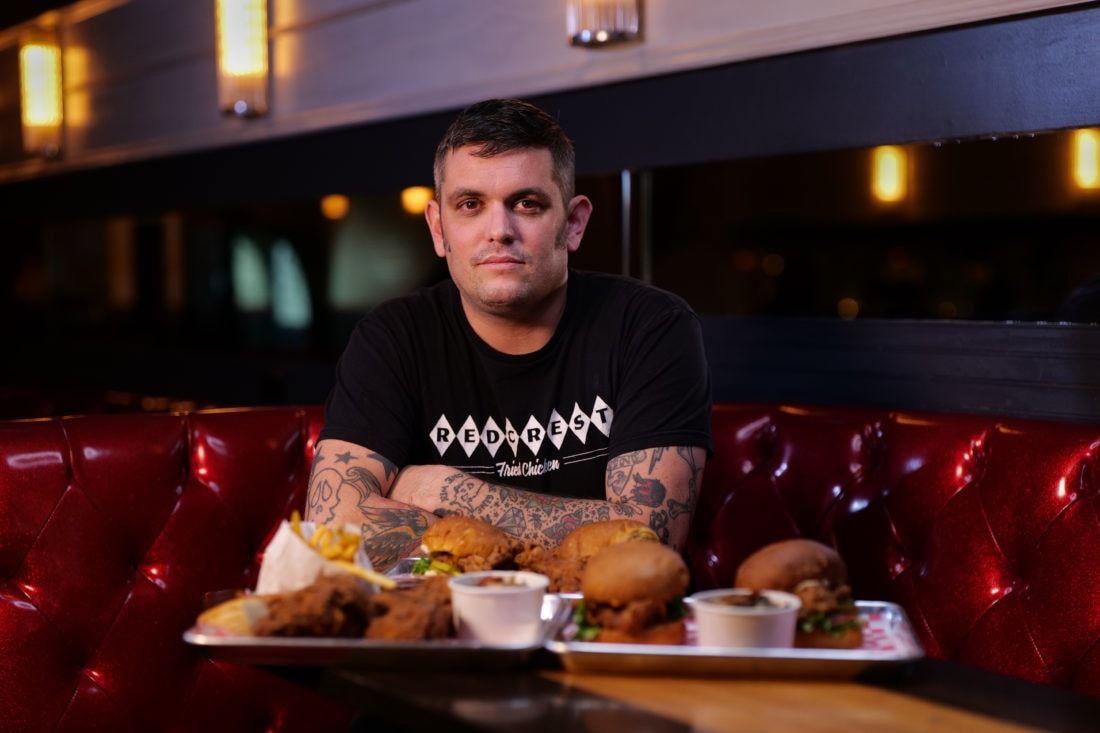 Because of his professional and personal ties here, Volk had hoped to bring Redcrest to Brooklyn, and the Starliner space came at the right time.
"I was always the plan to come to New York with the business, and honestly the reason we chose this time and the place as we did is that I have a longstanding friendship and business relationship with the owners of the Starliner," Volk told Bklyner over the phone. "Even though it wasn't our original timeline for coming to New York the opportunity was kind of good enough that we rearranged our plans, and decided to make our move."
The owners of The Starliner, a bar and event space, own several other bars around Brooklyn, including Lady Jay's, where Volk once worked as a weekend bartender in 2010. When he and his partners decided to open Esme, it was one of the Starliner's owners that they hired as the general contractor. The space for Redcrest in Bushwick came preloaded with a full liquor license, separate space for any deliveries and to-go orders they might have, and plenty of room for guests to eat. Food is ordered separately from drinks, at Red Crest's kiosk.
"We have this cheerful large dining area and beautiful bar that has a liquor license, so that allows us to have access to their customers as dine-in customers," Volk shared. In Philadelphia, Redcrest has no dining space and only offers delivery and to-go ordering.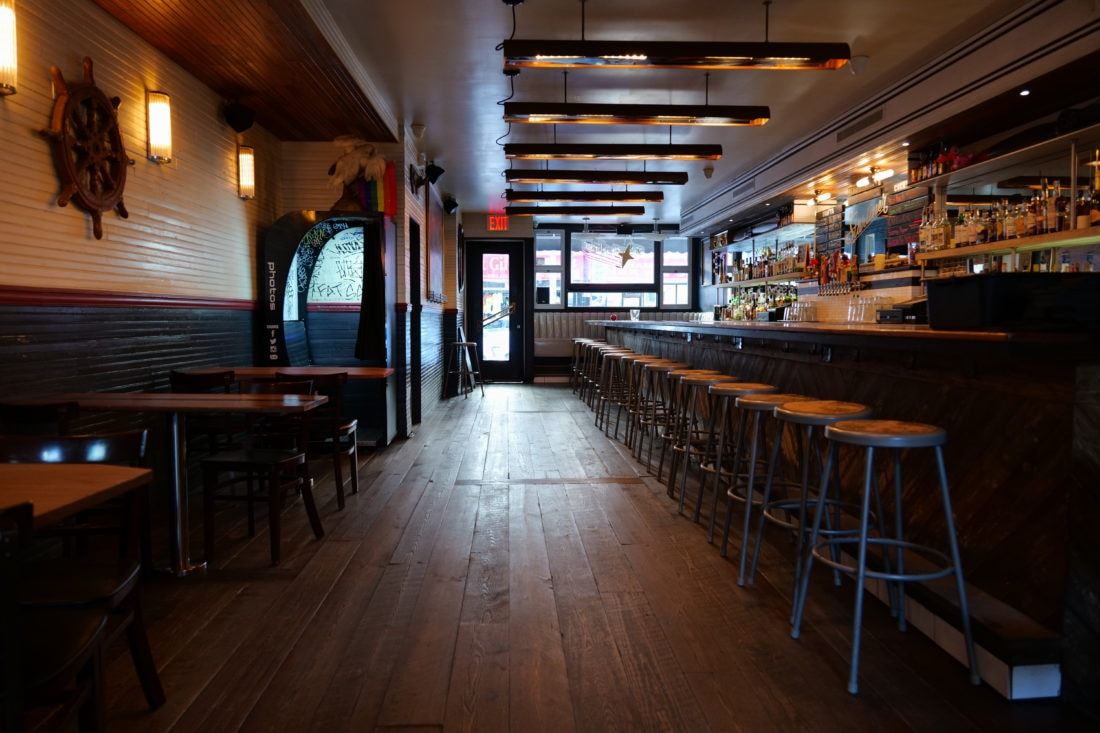 Fried chicken has been a favorite of Volk's since his childhood.
"It was always the food I kind of gravitated towards as far as comfort food. If it was [a] birthday dinner and we were allowed to choose what we wanted, that was always my go-to. My grandmother always used to make it when I went to stay with her in North Philly and we stayed for a weekend, [if] my parents were going on a trip or something that was always my request for dinner," he told us.
The style of fried chicken Redcrest serves was born out of a dish he used to make for the "family meal" at Esme, that has been changed and perfected since.
Both Philadelphia and Brooklyn customers can have the pleasure of seeing Volk in the kitchen, as he is splitting his time between the restaurants for the time being.
"I'm actively cooking in both. I'm getting to the point now where the staff here is pretty up to speed, and we built this company with systems that are very structured, [so] soon I'll be able to not be cooking here [as much] late nights. Having two kids makes me get up at 7:30 in the morning so when I'm here cooking at 2:00 in the morning, I start to get sleepy. But, I am still cooking in both spots," he shared.
Redcrest also has a third location on the horizon, which Volk says will most likely be coming to Philadelphia. But, he's open to almost anything.
"Someone did reach out to us about a Manhattan location but I don't think we're quite ready for that, just the logistics of doing [it]," Volk said about his future plans. "I wouldn't ever rule [another Brooklyn location] out. I am more comfortable in Brooklyn than I am in Manhattan as far as understanding the market. I worked here for so many years that my business network exists here."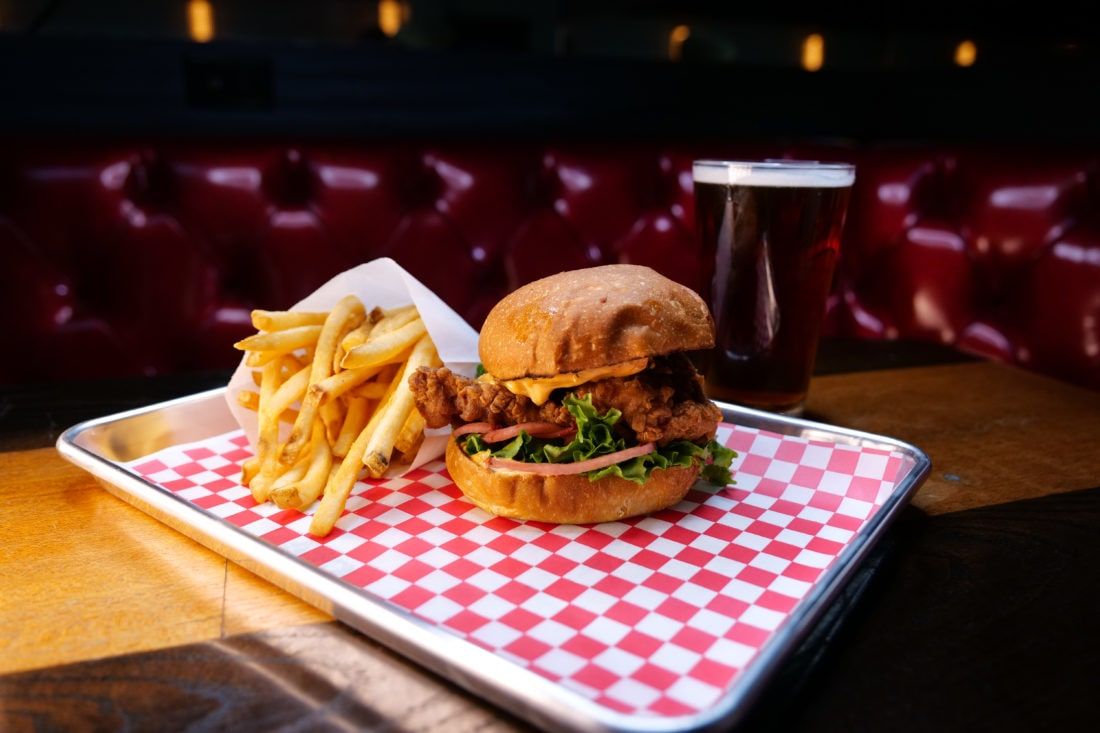 The menus in both Brooklyn and Philly are mostly the same, offering a variety of fried chicken sandwiches, half and whole chickens from, tenders, and sides, like collard greens and mashed potatoes. Prices start at $4 for sides, with the most expensive thing on the menu being the whole chicken, for $22. All of the sandwiches at Redcrest go for $8.
"We take a little more care to the quality of the ingredients and the time and energy spent on the sides. We pride ourselves on [the fact that] it's all real food. It doesn't come from an unknown source," Volk beamed. "We make our collard greens from scratch and our gravy, our mashed potatoes. Everything is real. Our chicken stock is made from the chickens butchered for our fried chicken. It's a wholesome approach to the food that we're serving."
Soon the Starliner's location will be offering brunch, as a new addition to the spot's Philadelphia-tested menu. Volk hopes to debut it on New Year's, with a party at the bar.
You can visit Volk and Redcrest from 4:00pm-2:00am, seven days a week. A late-night menu is served between  11:00pm and 2:00am on Fridays and Saturdays. The entrance is through The Starliner, at 1446 Myrtle Avenue #5137, between Bleecker and Menahan streets. Soon, they'll be available for delivery on Caviar and Uber Eats.