Recent Attacks In Williamsburg Investigated As Anti-Semitic Hate Crimes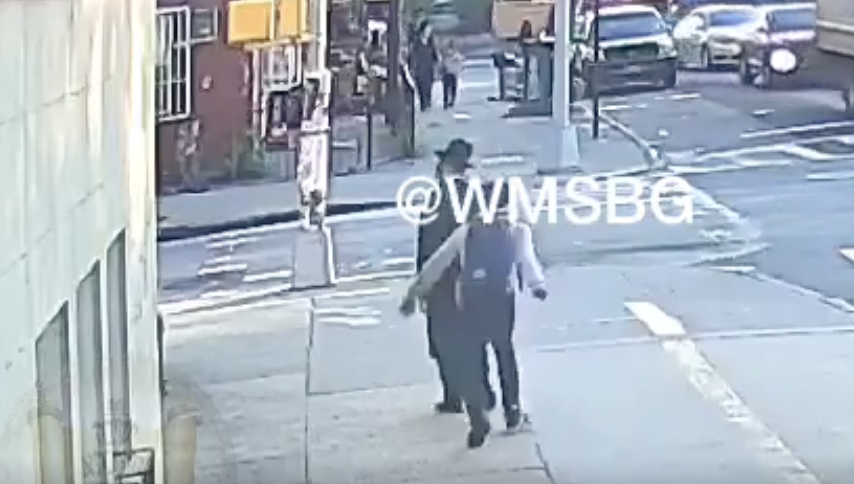 WILLIAMSBURG – Police are now investigating two recent attacks in Williamsburg as anti-Semitic hate crimes. The apparent incidents happened less than a week and a mile apart from one another and have left the Jewish community "frightened" and asking authorities, "will I be safe?"
The first incident occurred after 1 a.m. on May 4 when a group of four men began to spew anti-Semitic comments before attacking a 42-year-old man dressed in traditional religious attire near Broadway and Lynch Street, according to the New York Police Department's public information officer.
The suspects were later captured on surveillance footage where officers described three of them as Hispanic and the fourth suspect as black.

In a statement, Gov. Andrew Cuomo said he is "appalled and disgusted" by the apparent attack and that this "abhorrent act of hate-fueled violence is deeply disturbing, especially in the wake of a reported spike in hate crimes and anti-Semitic incidents over the past year."
The governor referenced recent crime statistics that show, as of April 30, there have been 82 recorded anti-Semitic attack in the city — an 82 percent increase compared to the 45 that occurred during the same period last year.
"The community is extremely frightened," said Rabbi David Niederman, who is the executive director and president of the United Jewish Organizations of Williamsburg. "Everybody is concerned and asking will I be safe? Are my children safe, walking in the broad daylight?"
Cuomo has since appointed the state's Hate Crimes Task Force to coordinate with the NYPD in ensuring "those responsible are held accountable to the fullest extent of the law."
A few days after the first attack, video surveillance, obtained by Williamsburg News, showed a male suspect running behind a man, who was also dressed in religious clothing, and punching him in the back of the head in the vicinity of Rodney Street and Marcy Avenue, in what appears to be an unprovoked attack.

The 39-year-old victim was later treated at the scene for "pain to his head, face, ringing in his ear and a small bruise on his left hand," police said.
Councilman Stephen Levin, who represents Williamsburg, said that these incidents have been "all too common."
"I fully expect the NYPD to investigate and bring to justice the perpetrators of these crimes and I will continue to follow up to ensure that we are doing everything we can to root out this type of hate from our communities," Levin said in a statement.
Rabbi Niederman said the community plans to meet with the city's elected officials as well as members of the NYPD on Friday to discuss their concerns and the need for "some extraordinary action to make sure this stops immediately."