Rebuilding Together NYC Debuts New Headquarters In Gowanus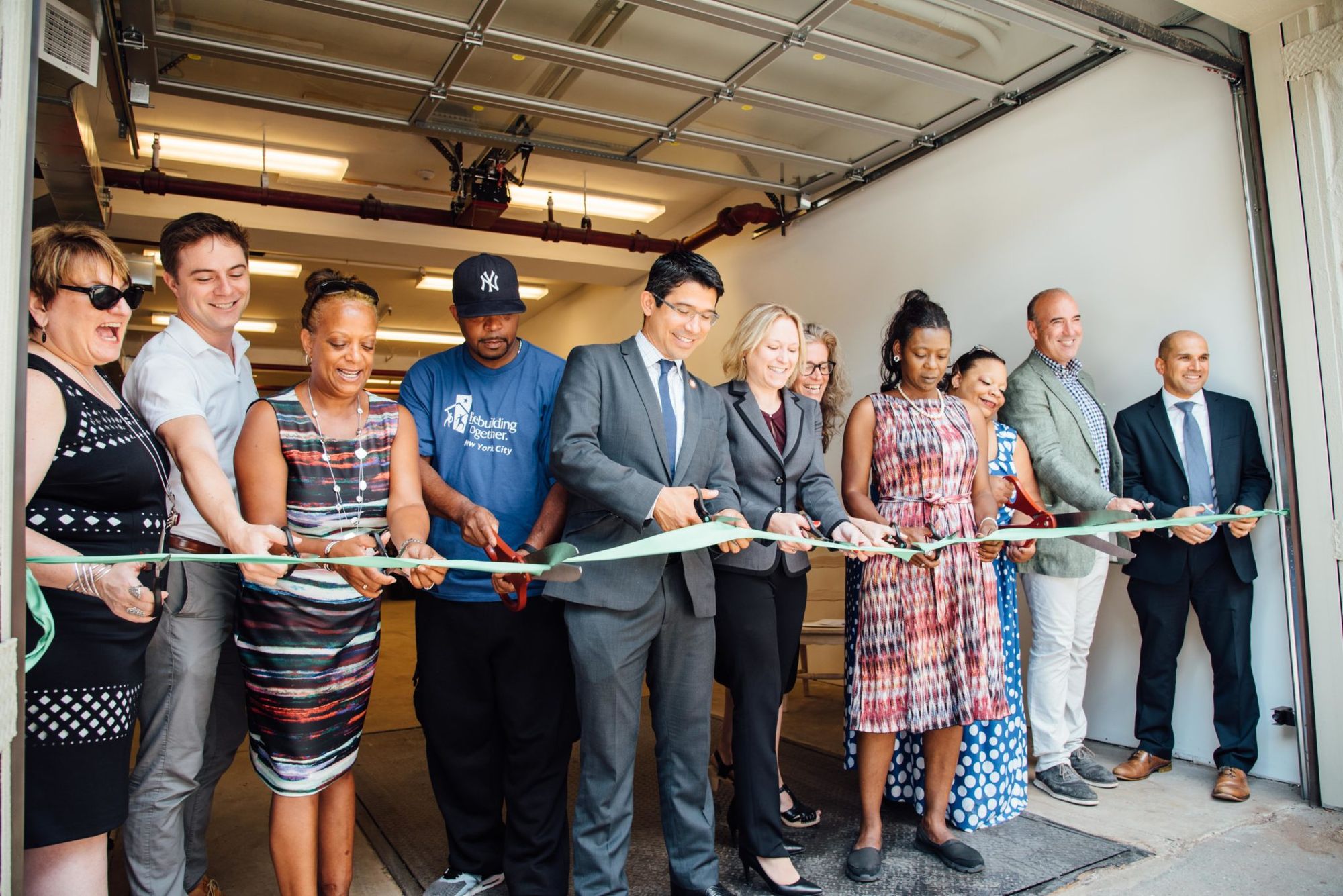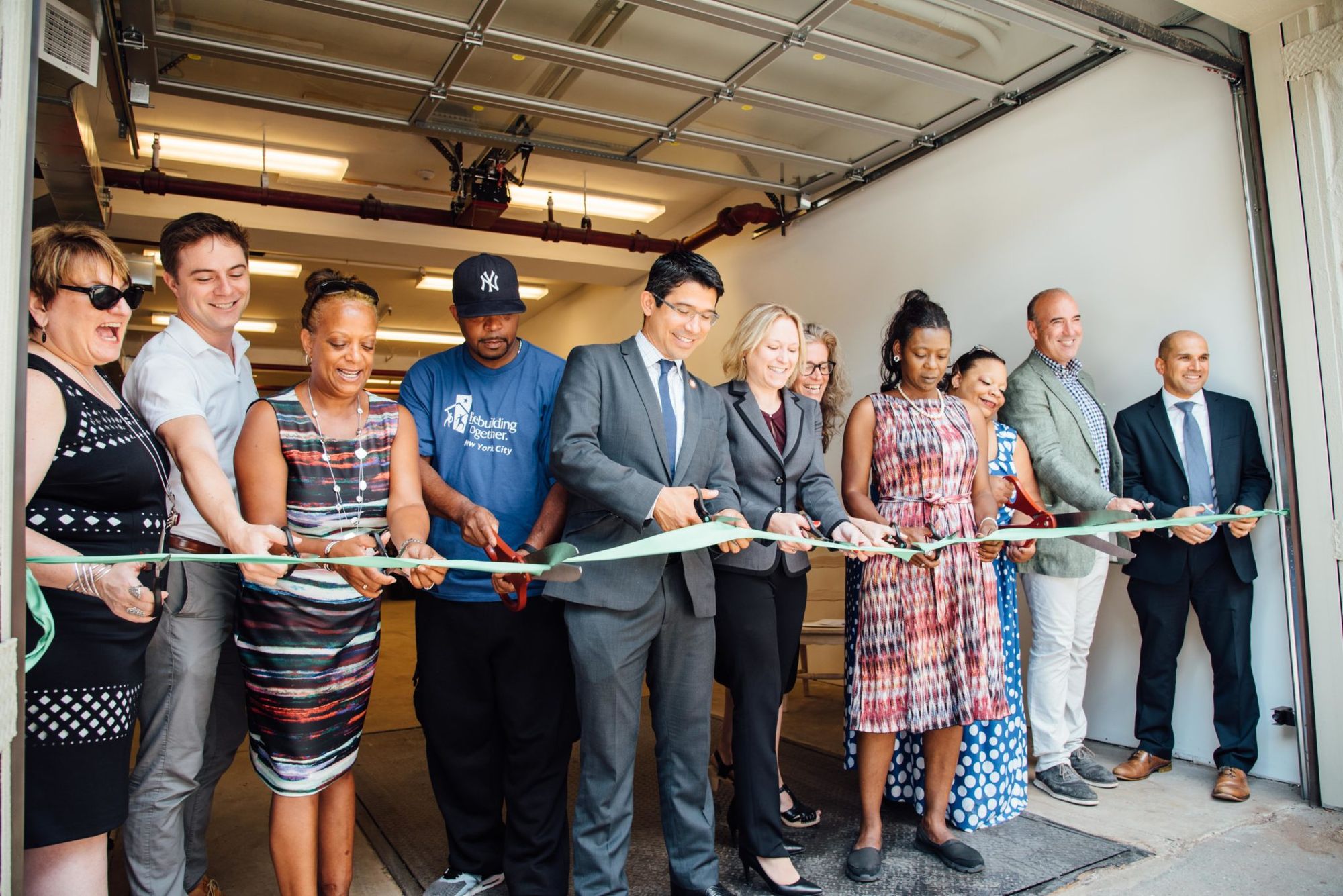 Elected officials and community leaders attended the ribbon-cutting ceremony for Rebuilding Together NYC's new Gowanus headquarters on Wednesday.
The facility provides a space for the nonprofit to continue their work of providing free home repairs and increasing accessibility modifications for low-income New Yorkers. The new space, located at 126 10th Street (between Second & Third Avenues), features a discount appliance store and a classroom for the group's workforce training program.
NYC Council Member Carlos Menchaca was on hand for the ribbon-cutting, praising the program for its work in the community, to "train folks, and have them begin direct action careers for the community." Menchaca spoke to the need for community support of Rebuilding Together NYC's mission, and encouraged those attending to spread the word.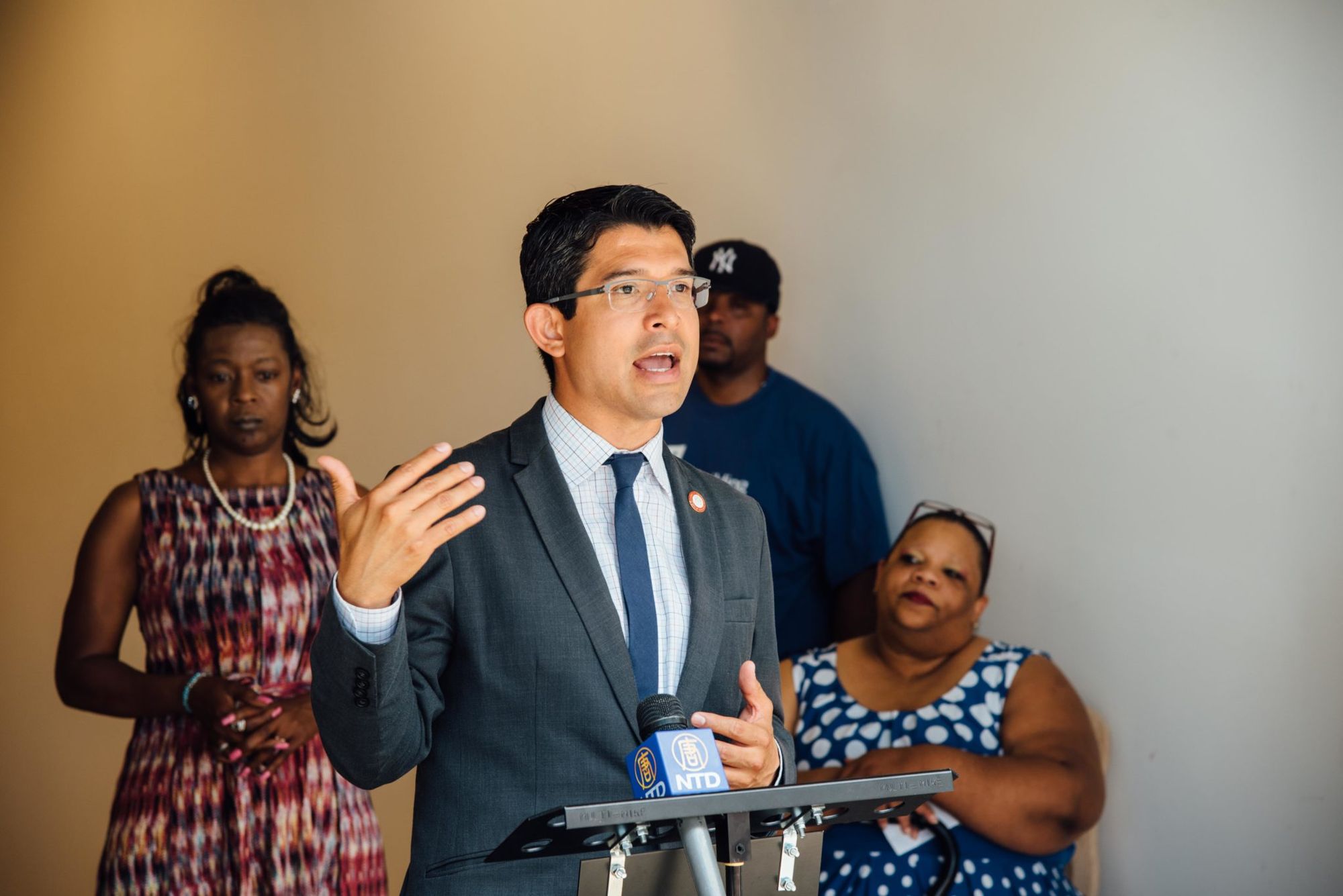 A representative from Brooklyn Borough President Eric L. Adams' office presented Rebuilding Together NYC's Executive Director, Kimberly George, with a congratulatory citation, saluting the organization's 20 years of service in Brooklyn and applauding their recent expansion.
The new 4,400-square-foot space was built via donations of both materials and services from local construction companies. Inside, salvaged appliances such as refrigerators, washers and dryers are for sale to the local community. Many of the items were saved from houses being demolished due to Hurricane Sandy damage.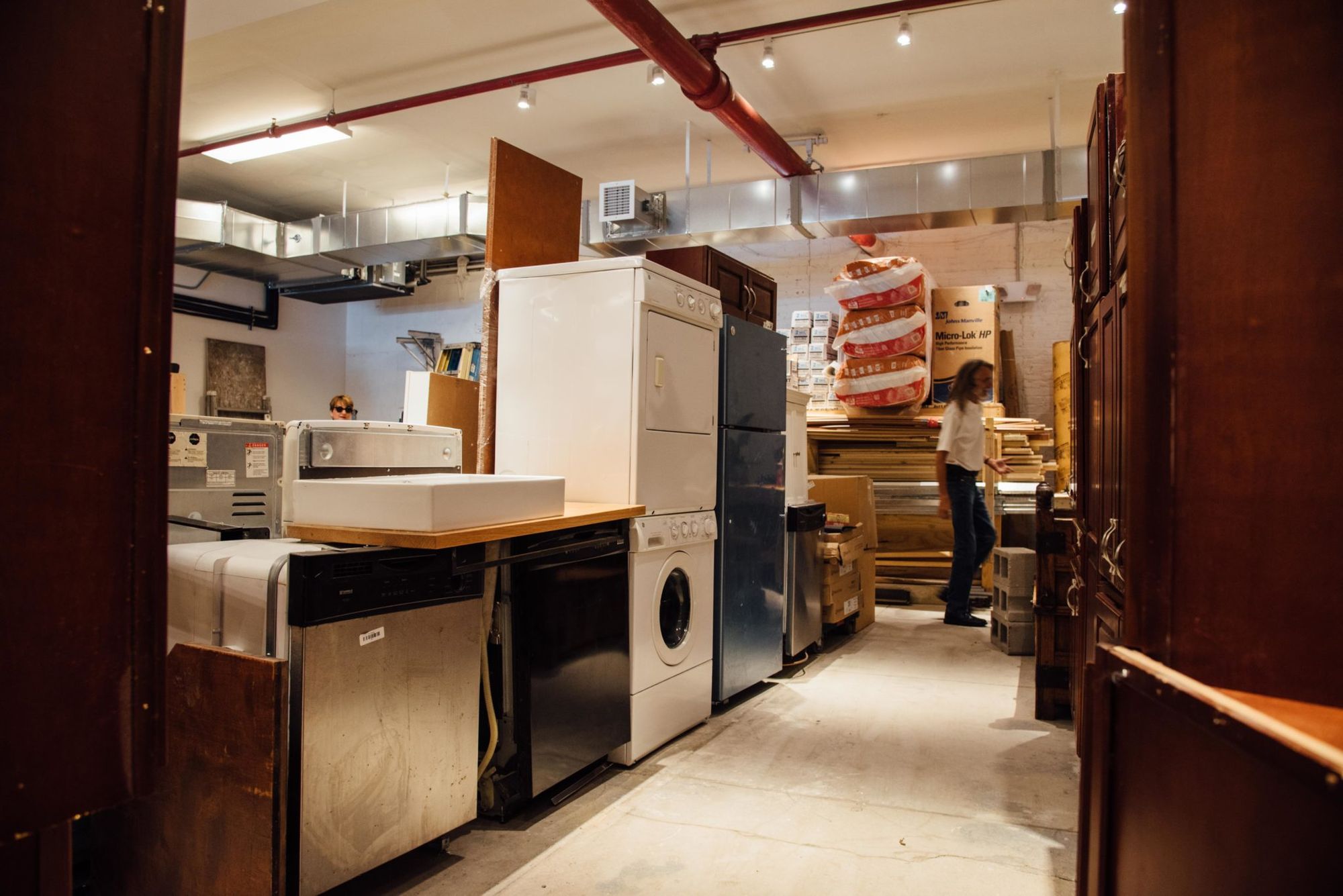 Additionally, the facility has a small classroom with a hands-on area where students can learn to use a variety of tools as they seek the skills and certifications necessary for construction employment. The seven-week program has already benefitted a number of New Yorkers, and Rebuilding Together NYC hopes to increase that number with the new headquarters.
George Moore, 47, spoke to those gathered about his experience in the training program, which opened the door for him to secure his current custodial and maintenance job at St. Joseph's College. "They changed a lot of things about my life," said the Coney Island resident, "and I found confidence and leadership skills I didn't know I had."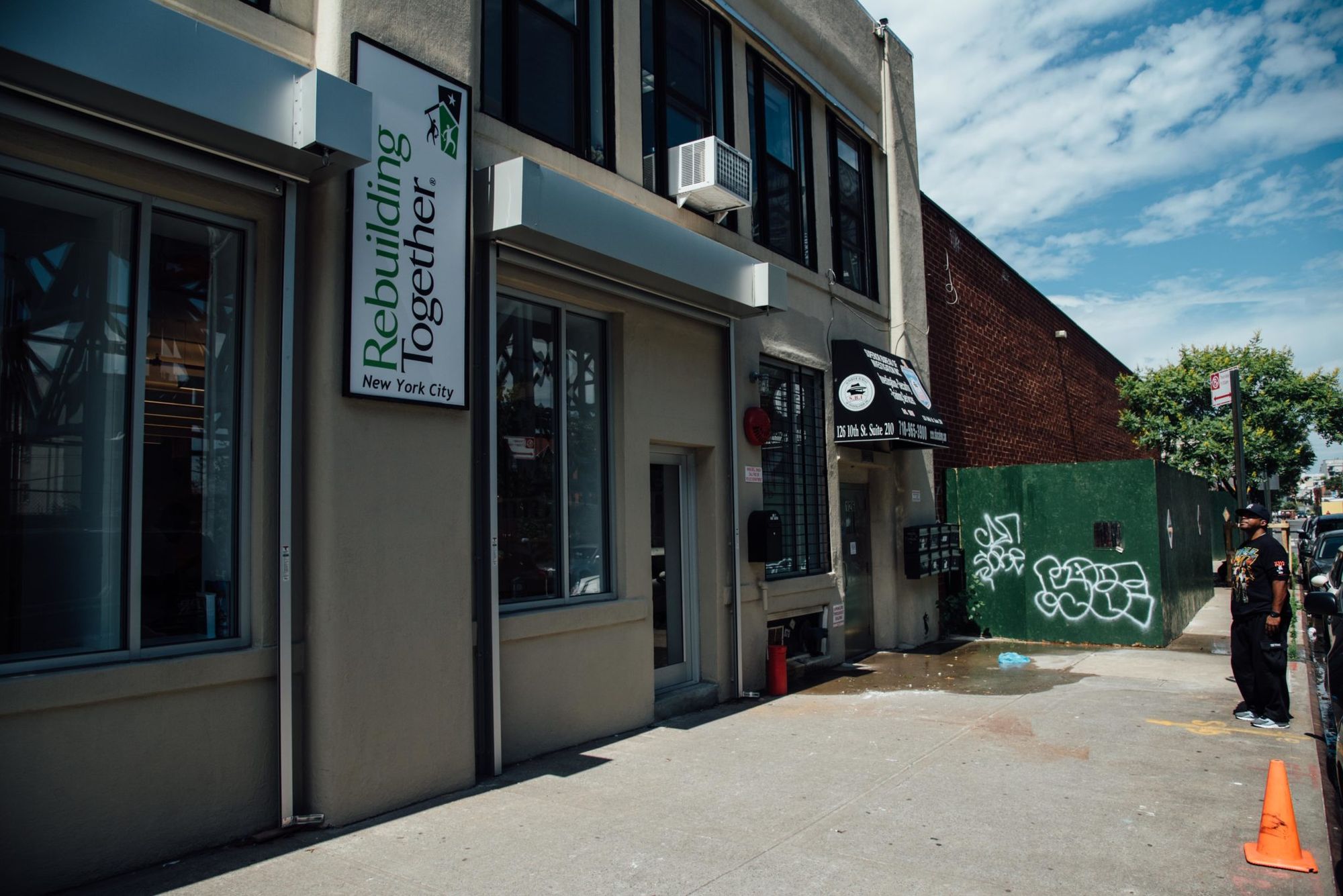 Another beneficiary of Rebuilding Together NYC's services, Yvonne Shackelford, 49, of Jamaica, Queens, also talked about her experience with the organization. She first applied in 2015, when funds were limited, but repairs finally began on her home this year.
Shackelford said the work has done a lot to make her home a safe and healthy place, making her much happier and more comfortable. She praised the nonprofit for their responsiveness and truthfulness in their dealings, stating "I thank Rebuilding Together because you are so together!"