Real Estate Roundup: Stronger
In the 5 years since Sandy, Southern Brooklyn has steadily built back from the damage that was wrought. While not everything is all the way back, much progress has been made. Here are just some of the promising developments and deals to be had in the heart of the County of Kings.
As we reported back in March, new apartments might be on the way in Gravesend and Bensonhurst, continuing the construction that's been ongoing.
Permits were filed for construction at 250 Avenue Z (on the corner of West 15th Street near Stillwell Avenue) for a new four-story building. Meanwhile,1670 59th Street (between 16th and 17th Avenues) is also the proposed site of a new three-story building.
Applications were also filed in July for new construction of another three-story building at 1654 84th Street, per Yimby.
Over in Red Hook, construction also continues apace. Moreover, last year's tantalizing prospect of an extension of the 1 train remains a distant but at least somewhat plausible possibility for this ever hotter neighborhood. However, with a year since the proposal and no real movement on the train (a fairly typical occurrence for any MTA rider as it is), Red Hook will have to make due with some terrific new buildings.
One of Red Hook's newest luxury developments is at 160 Imlay Street. This gorgeous building only finished this year, according to Yimby.
This two bedroom, two bathroom includes incredible exposures with drop-dead views and luxury touches throughout. The building includes a live-in super, a gym, and doorman, and many other terrific amenities. Contact Patricia Patty LaRocco of Douglas Elliman for more.
The Vue is a gorgeous new building on Emmons Avenue and this penthouse represents the best of it. At $4,500 for a two bedroom with two bathrooms, heated floors, and top-shelf appliances, this is a great deal.
This apartment at The Vue includes access to a shared roof deck, a swimming pool and more amenities. If you're interested, contact Igor Libo of Ilite Realty Inc.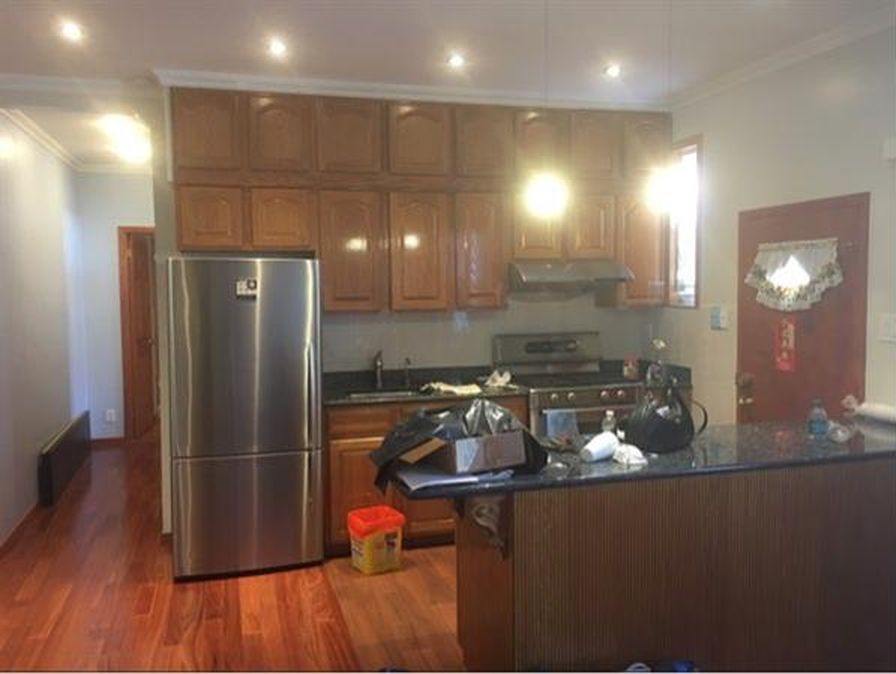 What's better than a duplex? One with five bedrooms and two bathrooms. How could you possibly top that? Mix in a private backyard and in-unit laundry.
This Bensonhurst beauty is available for the relative pittance of $3,500 a month. If this luxury pad intrigues you, contact Cindy Ung of Triumph Property Group.
Do you have a great place available for rent or sale, or are a broker representing a property you want to be included, fill out our real estate form here. Listings must be received by 6pm on Wednesday for inclusion. For more information, email our Director of Sales and Marketing Dina Rabiner at dina@bklyner.com.