New Apartments Could Rise In Gravesend & Bensonhurst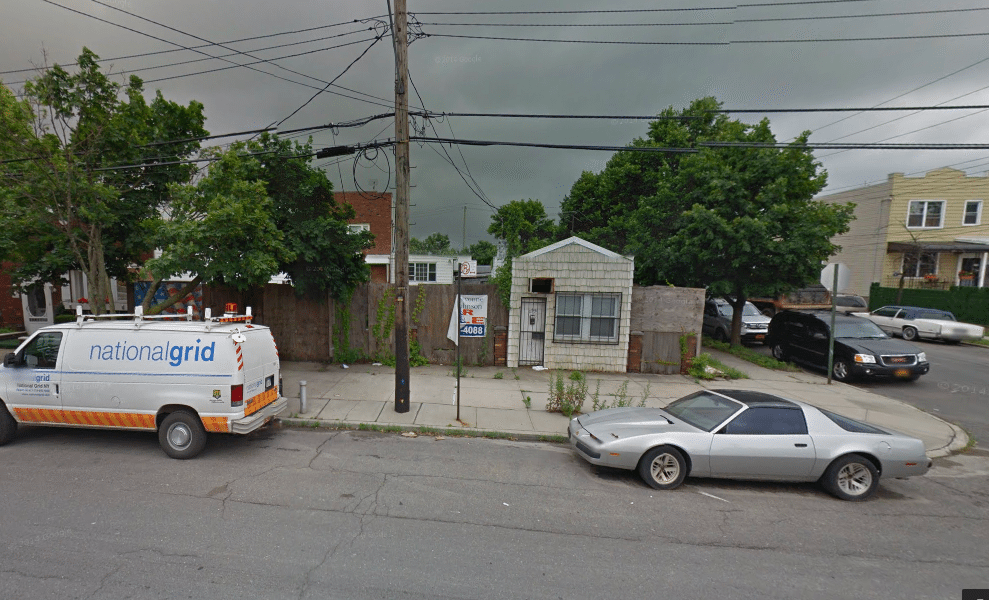 Density is rising in southern Brooklyn, with new apartments jockeying for space on vacant or low-rise home sites.
Gravesend
Potential apartments or condos could replace a gated cluster of small homes in Gravesend, according to YIMBY.
A Brooklyn-based LLC filed applications for a four-story, 11-unit residential building at 250 Avenue Z on the corner of West 15th Street near Stillwell Avenue. The project will measure 13,200 square feet with units averaging 900 square feet each and a seven-car parking garage occupying the ground floor, reports YIMBY. Demolition permits have not been filed.
The deed was purchased in 2007 for $820,000, according to PropertyShark.
Here's a photo from tax records during the cabin's better days:
The address housed four families in a series of cabins built around 1930, according to PropertyShark. Though YIMBY calls the structures 'dilapidated', there are zero complaints and violations recorded via the Department of Buildings for the three buildings.
Bensonhurst/Borough Park
A developer in southern Borough Park (right near the Bensonhurst border) is sweeping up vacant lots on the block, filing another three-story building on 59th Street, reports YIMBY.
Last year, Perlstein Properties filed applications for a three-story, three-unit residential building on an empty lot at 1668 59th Street between 16th and 17th Avenues — now they plan to put the same sized building next door, at 1670 59th Street. The first building was approved in March 2017, according to permits.
If approved, this apartment building would measure 6,400 square feet with full-floor units at about 1,612 square feet each — with both buildings, the block could get six new families but no new parking spots, according to building permits.
The lot wasn't always empty, however — tax records show this home in 2007:
This deed was purchased in 2016 for $1,243,324, according to PropertyShark.