Real Estate Roundup: Start Out Right
Fall is just around the corner, which means the wonderful, cinnamon-scented juxtaposition of nature's death and life's new beginnings. So, while you search for the perfect pads for undergrads, keep in mind that Brooklyn is also the ideal spot for starter apartments.
103 Battery Avenue #2 (Sponsored)
Available: Now
Price: $2,400/month
Size: 3 bedroom/1 bathroom
Details: This is an amazing, spacious three bedroom, one bathroom apartment with lots of natural light, great closets, a modern kitchen, large living and dining areas, and a beautiful view of the Verrazano Bridge! It's on a quiet tree lined street, close to public transportation and shopping.
Contact: Gerard Bianco of GAD Realty NYC, (917) 836-3949 and gbianco@gadrealty.com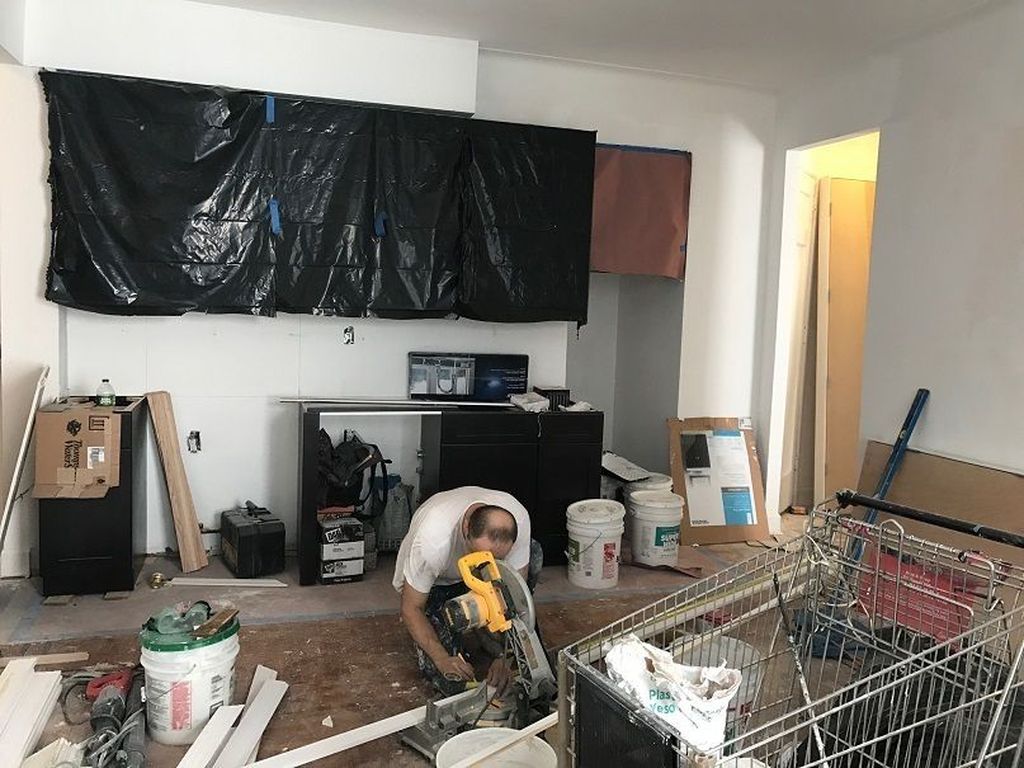 1834 Caton Avenue #B18
Price: $2,000/month
Size: 2 bedroom/1 bathroom
Details: This Kensington pad is being gut-renovated. With the B and Q trains nearby, this two bedroom is a quick jaunt into Manhattan's nightlife, and it's a good enough deal to make sure you have some spare coin in your pocket for when you go out.
Contact: Ajohnson of U2Apartment LLC, (646) 530-7111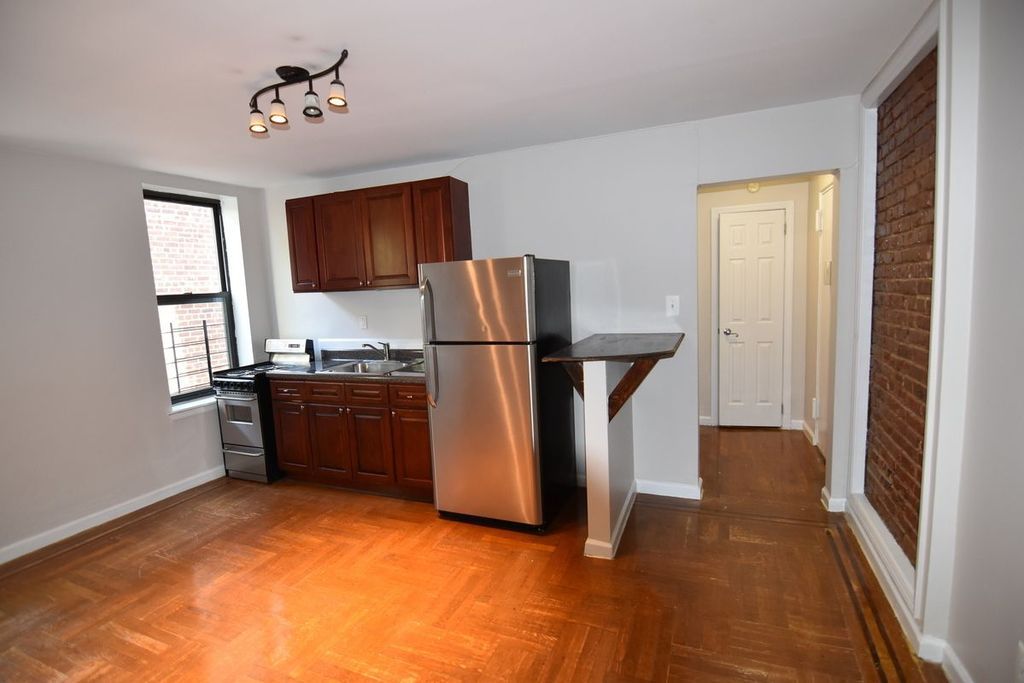 585 East 21st #5F
Price: $1,825/month
Size: 2 bedroom/1 bathroom
Details: Ditmas Park's entrant into the newly renovated two bedroom apartment market comes in at a svelte $1,825. With lots of light and hardwood floors throughout, it would be perfect to share.
Contact: Matt Hershkowitz of Zuz Realty, (917) 583-3307
4601 6th Avenue #3R
Price: $1,825/month
Size: 2 bedroom/1 bathroom
Details: This Sunset Park two bedroom is a perfect place to pitch your tent and get started. The bathroom has a skylight, there are hardwood floors, and there is plenty of space. What more could you want in your first pad?
Contact: Anne Chang of Jade Stone Real Estate Consulting,  (917) 494-0531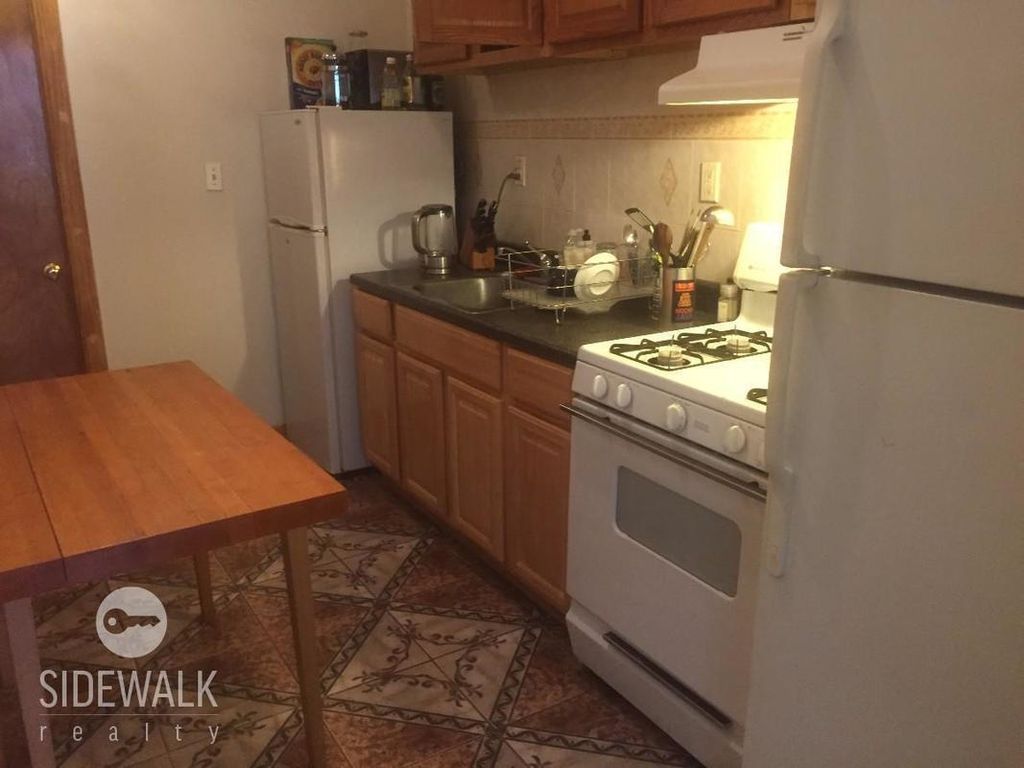 8 Brevoort Place #1
Price: $1,425/month
Size: studio/1 bathroom
Details: If you want to live alone, you're best bet is to get a studio and hope for a deal. This Bed-Stuy pad is sure to keep you in the midst of a great neighborhood, and there is plenty of space for all your worldly belongings plus whatever else you might add along the way. Most folks have a great story about their first apartment, and the kitchen in this pad is sure to contribute to yours, given that you will share it with another apartment.
Contact: Justin Pinck of Sidewalk Realty LLC, (201) 669-7316
248 Hewes Street #8
Price: $1,400/month
Size: 1 bedroom/1 bathroom
Details: South Williamsburg is as hip as it gets, and this one bedroom is sure to please. This listing has the "hook UP"… for an in-unit washer/dryer. With the J nearby, you can be whisked away to places where there is music in the cafes at night.
Contact: Joel Weiss5 of East Williamsburg Realty Inc, (646) 789-4101
Do you have a great place available for rent or sale, or are a broker representing a property you want to be included, fill out our real estate form here. Listings must be received by 6pm on Wednesday for inclusion. For more information, email our Director of Sales and Marketing Dina Rabiner at dina@bklyner.com.