Real Estate Roundup: Late Summer Steals
With summer on the wane, folks are flocking to the beaches of Brooklyn and out of the city entirely. That means this is your chance to snag a deal while everyone else is snoozing in the sun. Some of these gets include outdoor space, and all of them are compelling enough for you to seek a get from your current dwelling.
What's that? A one bedroom in Brooklyn Heights' fruit streets for a mere $2,000 per month? I told you there were deals to be had and 49 Willow Street #4A is one of them. With great train access and Brooklyn Bridge Park within minutes, this is a deal for all seasons. Call Lisa Sulfaro of Corcoran of more details.
26 Hoyt Street #2 is a Boerum Hill beauty. This one bedroom, which includes gorgeous hardwood floors and the best sliding doors since Gwyneth Paltrow, is available for just $1,900 per month. With a full kitchen and a king sized bedroom, this spacious place is more than enough reason to reach out to James Henderson of Rapid Realty Fort Greene Inc.
455 7th Avenue #4 is Brooklyn's biggest steal since Jackie Robinson made it past Yogi Berra. Sam Khan of Metropolitan Realty is the gatekeeper on this pad that goes for a monthly $1,850. Inside, you'll find space for a king-sized bed as well as that pretty kitchen you see above, replete with dishwasher.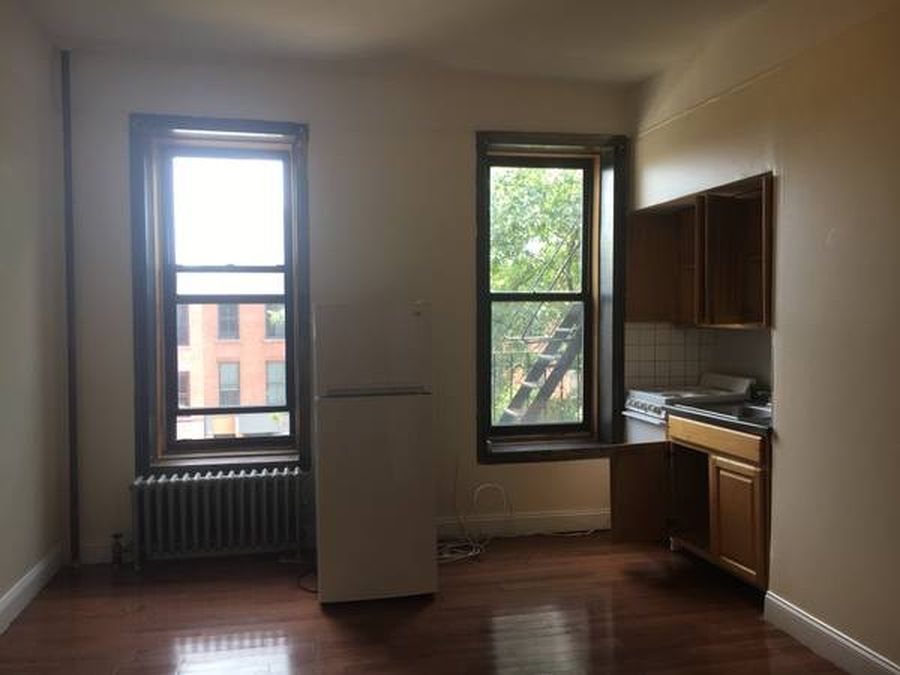 I have great expectations for this Prospect Heights flat. The freshly renovated kitchen and bathroom of this cat-friendly apartment make for a stupendous bargain, given the $1,900/month price tag. Reach out to Anthony Holder of A to Z Brooklyn Realty about 564 Vanderbilt Avenue #4 and he'll be there.
Head out to Bed-Stuy for this incredibly large backyard on this magnificent one bedroom. Click through to see 157 Hart Street #1's gorgeous kitchen and a ceiling that needs to be seen to be believed. Mark E. Scott of The Coffer Group is the one to call about this heart-stopper.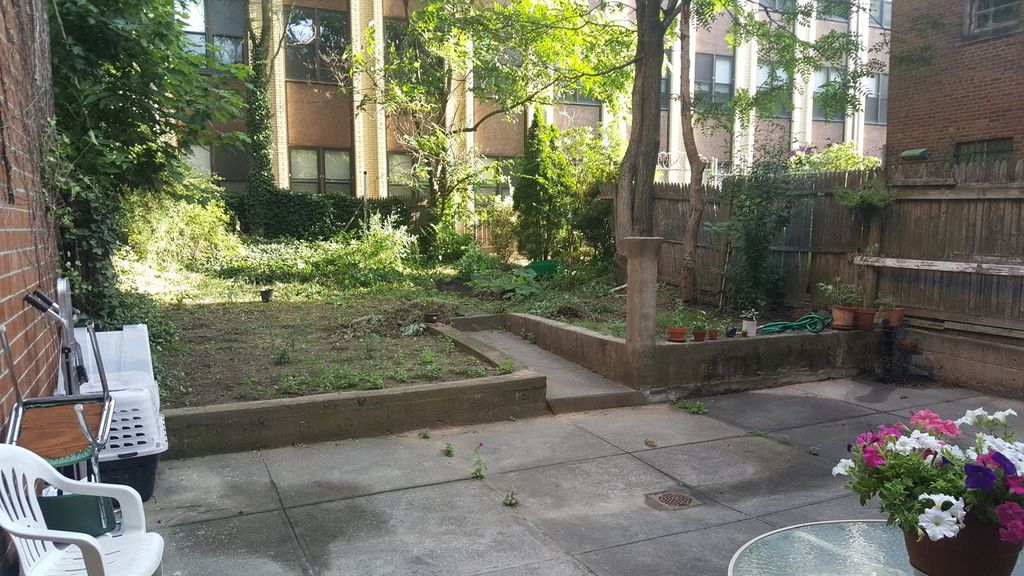 The bucolic shared backyard of 316 Devoe Street #3 is sure to turn heads, but so will the price of just $1,999 per month. This East Williamsburg one bedroom off the L is a great deal, and that's the bottom line. Contact Daniel Kuperhand of B & H Properties of New York LTD for more on this stone cold stunner.
42nd Street in Borough Park is home to this fabulous deal on a two bedroom. This not-so-humble abode is replete with a backyard and eat-in kitchen, for a mere $2,000 per month. Contact Heather Pecorella of Awaye Realty for more details.
Do you have a great place available for rent or sale, or are a broker representing a property you want to be included, fill out our real estate form here. Listings must be received by 6pm on Wednesday for inclusion. For more information, email our Director of Sales and Marketing Dina Rabiner at dina@bklyner.com.