Real Estate Roundup: Back To School Specials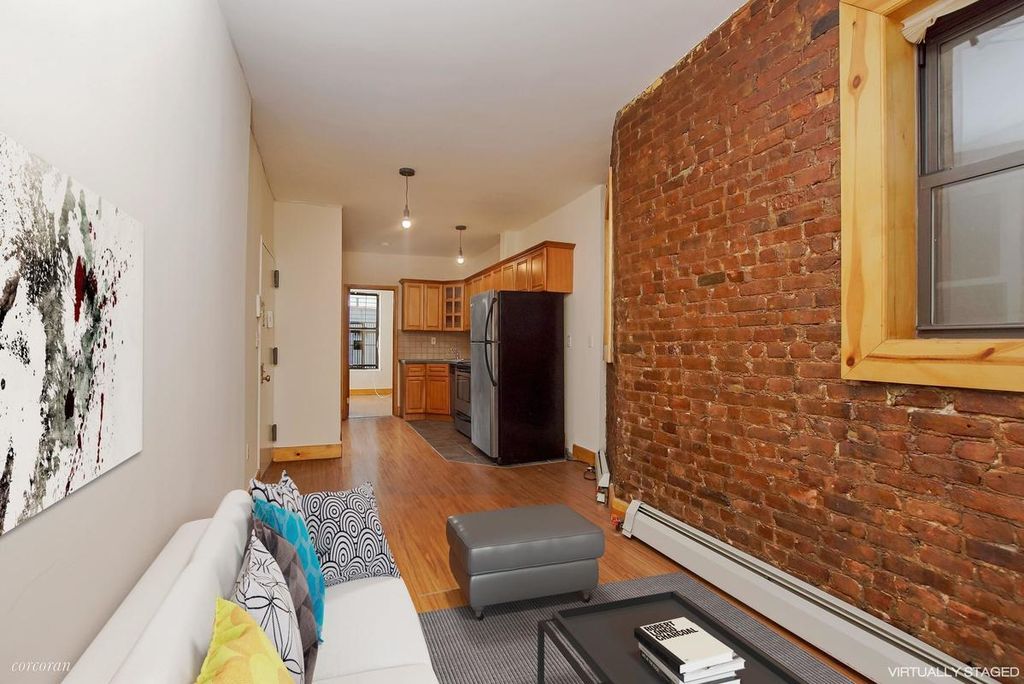 We're past the midway point of August, which means that all eyes are turning away from the beach and back to school. Local schools like Medgar Evers, Brooklyn College, and Pratt are about to head back into session. Here are some over-the-top great pads for undergrads.
103 Battery Avenue #2 (Sponsored)
Available: Now
Price: $2,400/month
Size: 3 bedroom/1 bathroom
Details: This is an amazing, spacious three bedroom, one bathroom apartment with lots of natural light, great closets, a modern kitchen, large living and dining areas, and a beautiful view of the Verrazano Bridge! It's on a quiet tree lined street, close to public transportation and shopping.
Contact: Gerard Bianco of GAD Realty NYC, (917) 836-3949 and gbianco@gadrealty.com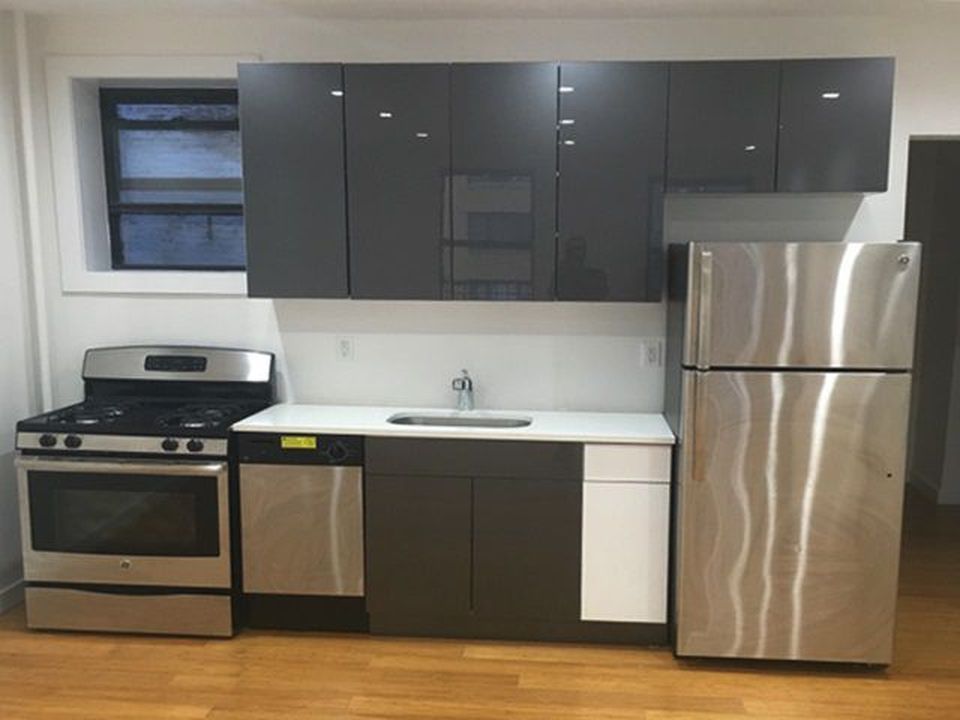 82 Livingston Street #2
Available: Now
Price: $4,100/month
Size: 3/4 bedrooms
Details:This Downtown Brooklyn pad is perfect for the undergrad(s) in your life, especially if they go to NYU's Brooklyn campus. 82 Livingston Street #2 comes with a dishwasher and washer/dryer, it will be a snap to clean up virtually any mess you can get yourself into. This is either a three bedroom or a four bedroom, depending on which part of the listing you trust, but at $4,100/month, it's a great deal either way. Tae Moon of MTY Group, Inc is the one to call.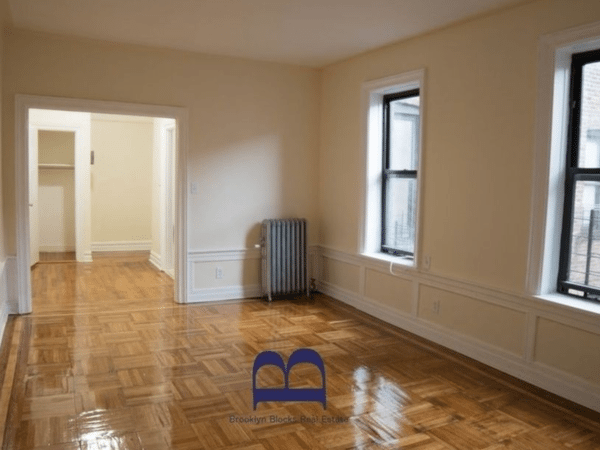 1553 Ocean Avenue #4K
Available: Now
Price: $2,450/month
Size: 3 bedrooms
Details: 1553 Ocean Avenue #4K in Midwood is a perfect back to school special. At a monthly $2,450 and equipped with three bedrooms, a dishwasher, and in-building laundry, this pad is ideal for Brooklyn College students. The campus is a short jaunt away. Contact Menachem Werde of Brooklyn Blocks Real Estate with any questions.
121 Mackenzie Street #1
Available: Now
Price: $2,450/month
Size: 3 bedrooms
Details: This Kingsboro Community College-adjacent two bedroom, two bathroom in Manhattan Beach is definitely worth checking out. 121 Mackenzie Street #1 has a new kitchen, plenty of closet space, and is in walking distance from class. At $2,600 per month, it's perfect for spoiling your kid, given the hard semester ahead. Listing agent Diana Melerud has the details.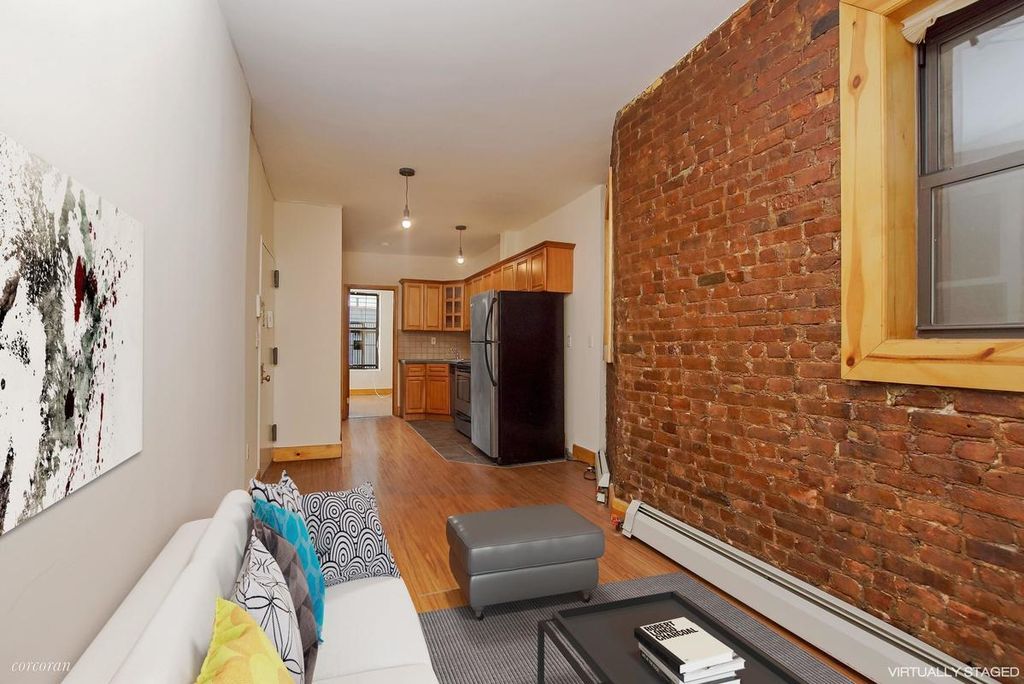 433 DeKalb Avenue #2L
Available: Now
Price: $2,950/month
Size: 3 bedrooms
Details: This is Clinton Hill apartment is a work of art, which is fitting given that it's next to Pratt. 433 DeKalb Avenue #2L might be ideally situated for undergrads, but any adult would be sure to appreciate the exposed brick, in-building laundry, and ample space. At $2,950/month for a three bedroom in this neighborhood, it's also quite a deal. Call Betty Lee of Corcoran to make an offer.
2 Stoddard Place #1D
Available: Now
Price: $2,350/month
Size: 2 bedrooms
Details: No student living at 2 Stoddard Place #1D in Crown Heights will have a good reason to be late to class — this pad is too close for that one. With oodles of light and an on-site super, what more could any kid ask for? Or any grown up, for that matter? This two bedroom runs $2,350 a month, and Jake5962 of Smart NY Realty LLC is the one to call about it.
Do you have a great place available for rent or sale, or are a broker representing a property you want to be included, fill out our real estate form here. Listings must be received by 6pm on Wednesday for inclusion. For more information, email our Director of Sales and Marketing Dina Rabiner at dina@bklyner.com.