Real Estate Round-Up: Beat The Heat With These Beachy Deals
New York City will be enveloped in a heat dome this weekend, which means that it's time to abscond to The Beach (though we can't promise you'll find Leo DiCaprio there.) Fortunately, Sheepshead Bay and Coney Island have plenty of waterfront property for you to chill out in, so read on to see the best places for you to wash ashore.
3112-3114 Emmons Avenue, #305
Available: Now
Price: $2,030/month
Size: 1 bedroom/1 bathroom
Details: The 305 befits this spectacular waterfront pad with easy beach access. There's a state of the art kitchen, in-unit washer/dryer, and a jacuzzi in your apartment, while the building is outfitted with a gym, pool, and parking.
Contact: Alan Wieder of Bold New York,(347) 403-3200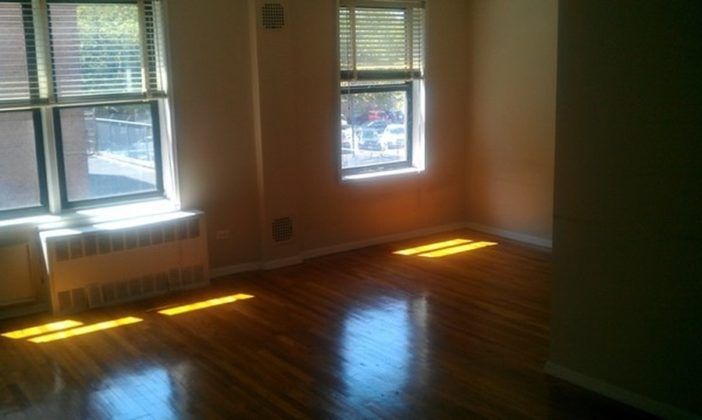 2789 Bragg Street #502
Available: Now
Price: $1,625/month
Size: 1 bedroom/1.5 bathroom
Details: This first class one bedroom apartment is perfect for a Beach Baby. It's a short stroll from a sandy respite from the heat, and once the weather turns cold, you'll be glad to know that heat and hot water are included.
Contact: Brian Miller of Rapid Realty, (917) 500-0150
2744 East 23rd Street, Unit F (Sponsored)
Available: Now
Price: $1,149,000
Size: 3 bedroom/2.5 bathroom
Details: This gorgeous penthouse is for sale! This three bedroom duplex with 500 square feet of outdoor space is a true must see! Be sure to go to the open house on Saturday, July 23 from 12pm to 2pm!
Contact: Roman Blyakher, (347) 675-1119
If you know of a great place available for rent or sale, or are a broker representing a property you want included, fill out our real estate contact form here. Listings must be received by 6pm on Thursday for inclusion on Friday. For more information, call our Director of Sales and Marketing Dina Rabiner at 646-228-4151.