Reader Complaint Spurs DOT To Investigate Sign Placement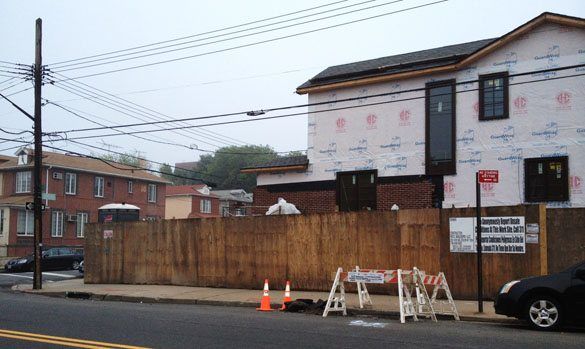 The Department of Transportation will investigate the potentially improper placement of a No Standing sign on Avenue V, off East 8th Street, after Sheepshead Bites requested information about its installation at the behest of a reader.
Our reader, who lives nearby, wrote in to Sheepshead Bites last week to complain about the newly-installed No Standing sign, saying that it replaced a street cleaning sign that was previously on the pole. The reader fumed that it blocked off several parking spaces without any apparent justification.
"I understand the DOT installs No Standing [signs] to prevent blind spots at Stop signs. However this is usually just at the corner, [the] new sign is making three spots invalid," the reader wrote to us. "They just took down a street cleaning sign and changed it to no standing. DOT being plain lazy!"
The practice of eliminating parking spots near certain corners is called daylighting, and is intended to increase visibility for cars approaching the intersection, and reduce the risk of accidents. However, as the reader noted, daylighting usually only eliminates one car's worth of parking.
In response to an inquiry from Sheepshead Bites, DOT confirmed that the No Standing sign was installed at the request of Assemblymember Steven Cymbrowitz, who had requested daylighting at the intersection on behalf of constituents.
However, in a follow-up e-mail to DOT, Sheepshead Bites attached the above photo of the sign, placed mid-block, and eliminating more spaces than is usual.
The DOT, in turn, agreed to re-inspect the location and make any necessary adjustments.
Experiencing something similar on your block? E-mail details and (if possible) a photo to tips [at] sheepsheadbites [dot] com.