Rapist Arrested and Charged in Bushwick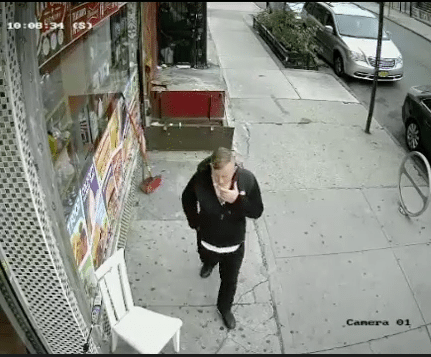 BUSHWICK – The man wanted for a rape that occurred last weekend in Bushwick has been arrested and charged, police say.
Jason Lasry, a 38-year old man from Bed-Stuy was arrested last night for the rape of a victim in Bushwick on Saturday, October 14, around 10:30 am.
The victim was assaulted in her apartment, near Halsey Street and Central Avenue, where she had been sleeping. She was able to push her assailant off, then he fled, said police.
Prior to Lasry's arrest, police released this surveillance video, which showed the attacker:
Lasry saw that police were looking for him and surrendered at the 77th Precinct in Crown Heights just before 9 p.m. for the Saturday attack, DNA Info reports.
Since 2000, Lasry has been arrested 13 times, though eight of his arrests were sealed, according to police.