Randazzo's Sandwich Spot To Open Within The Week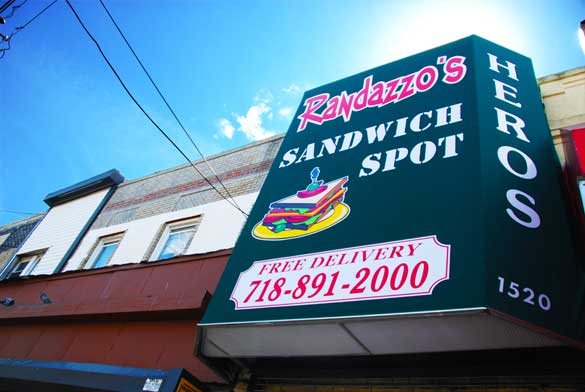 Randazzo's Sandwich Spot, the newest outpost from the family that brought us the legendary Randazzo's Clam Bar, is setting up shop just a few blocks from the Emmons Avenue staple, at 1520 Sheepshead Bay Road.
An employee on site said the sandwich shop will open within a week or so, assuming there aren't any permit problems with the city.
Randazzo's Sandwich Spot will feature cold cut sandwiches, paninis, wraps and salads alongside a handful of hot subs and breakfast items. The location's "signature sandwiches" heros are priced at $8.50.
Bay News was the first to report on the planned location back in January, saying it was slated to open then.
The location was previously occupied by Grill Master, which closed up shop in August 2011.