Rally To Bring Back New And Improved B71 Bus Service This Friday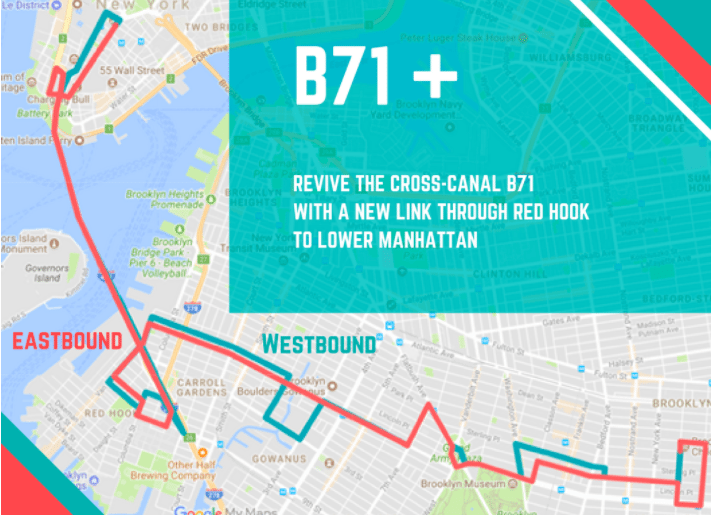 CARROLL GARDENS – Join neighbors this Friday, October 13 at a rally to show support for the B71+ bus, an improved version of the cross-Gowanus B71 bus that the MTA took out of service in 2010 due to budget cuts and low ridership.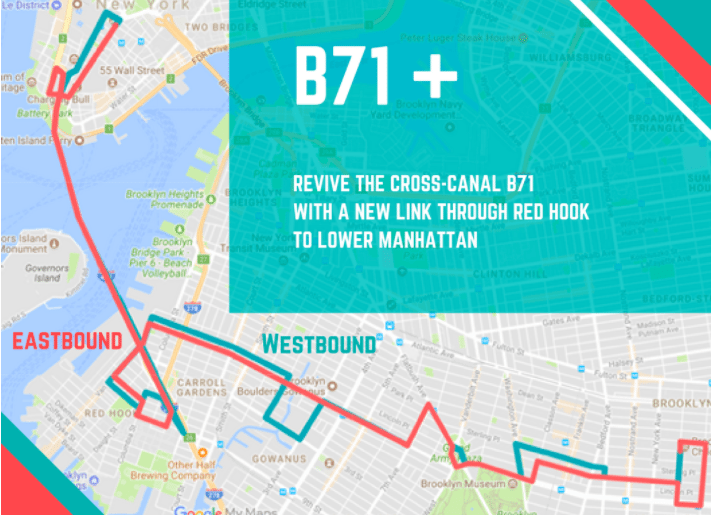 The proposed B71+ bus service would connect Crown Heights, Park Slope, Carroll Gardens, and the Columbia Street Waterfront District, as the former route did, according to DNA Info, but the new route would also link Red Hook to Lower Manhattan.
The old B71 bus, which ran along Union Street, was a "lifeline for seniors, students, and families," Council Member Brad Lander said in a statement stressing the need for the renewed bus service. "Nearby residents of Red Hook remain in a transit desert, despite physical proximity to Manhattan," he added.
Since the elimination of the B71 bus seven years ago, the population surrounding the bus route has increased more than 10%, Lander noted. The potential rezoning of Gowanus would increase the demand even more, he added.
The proposed new B71+ bus line would connect thousands of Brooklyn residents including seniors, students, NYCHA residents, and people with disabilities to cultural institutions such as the Brooklyn Botanic Gardens, Brooklyn Children's Museum, Brooklyn Museum, Brooklyn Public Library's Central Branch, and Prospect Park, Lander states.
The new proposed bus service would also benefit the "transit desert" that is Red Hook, a neighborhood lacking a subway station and that's served only by two local bus routes. "A direct connection between Red Hook and Manhattan would make 90,000 more jobs accessible for Red Hook commuters within a one-hour transit zone," Lander explains.
Along with other transportation upgrades in the neighborhood, Council Member Carlos Menchaca also called for added bus service in Red Hook over the summer by proposing a bus stop on the B61 bus route at the ferry dock to provide commuters a quick, direct route into Manhattan.
Both Lander and Menchaca are working with Congress Member Nydia Velázquez, Assembly Member Jo Anne Simon, Council Member Stephen Levin, Transportation Alternatives, and community leaders in the fight to restore the bus service. Along with Friday's rally, the group has started a petition which has nearly a thousand signatures.
B71+ Kick-off Rally
Friday, October, 13th from 12pm to 1pm
Union Street & Court Street (Carroll Gardens)
RSVP