Golden And Others Rally Against Reproductive Health Act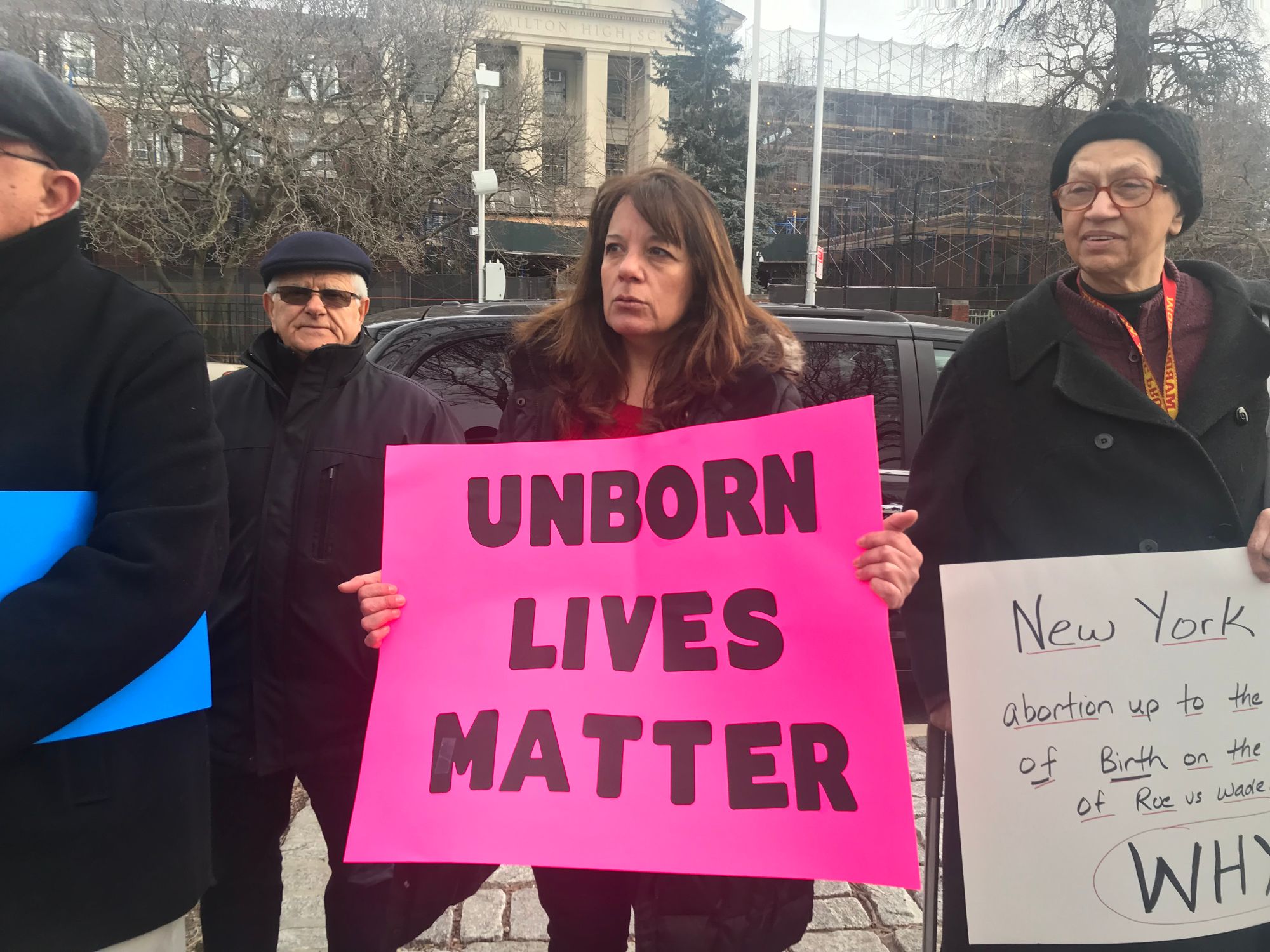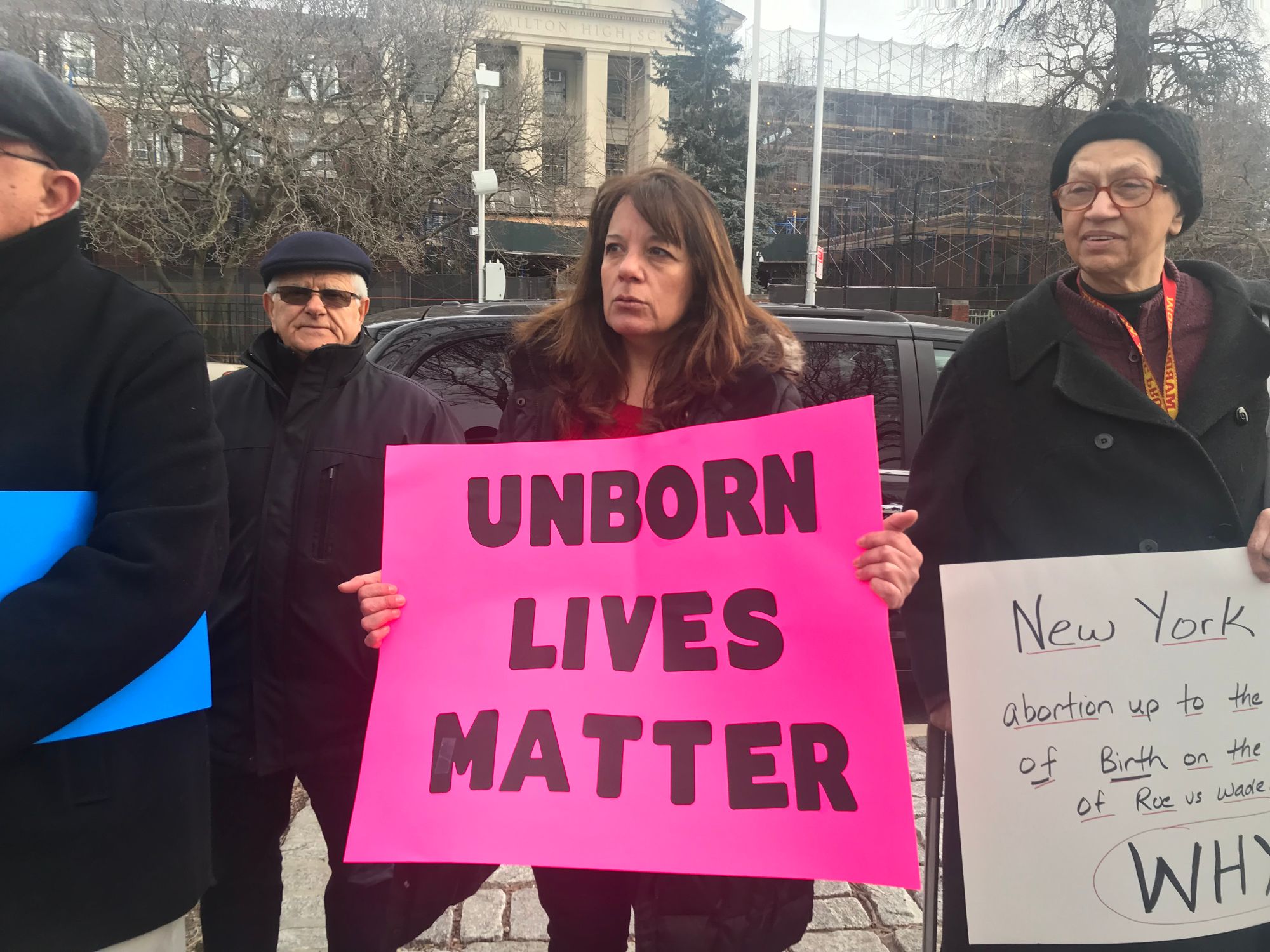 BAY RIDGE — More than 30 people, including former State Sen. Marty Golden, gathered across from Ft. Hamilton High School to protest the new Reproductive Health Act (RHA) Sunday, ahead of State Sen. Andrew Gounardes' inauguration.
The former senator likened the new state law to justifiable homicide and vowed to continue a crusade against the "injustice." Standing atop a bench along Shore Rd., Golden made his first press appearance since losing to Gounardes.
"I'm here to speak out about legislation that's been passed in this state that legalizes the murder of a baby," said Golden who insisted he was not there to interrupt the inauguration.
New York State Senate passed the law last Tuesday, Jan. 22, 2019, on the 46th anniversary of Roe vs Wade. The law decriminalizes late-term abortions, which would otherwise force New York women to travel outside of the state for such medical procedures. The bill—introduced over a decade ago—allows qualified medical practitioners to perform abortions up until the moment of birth provided the mother's life or health is at risk.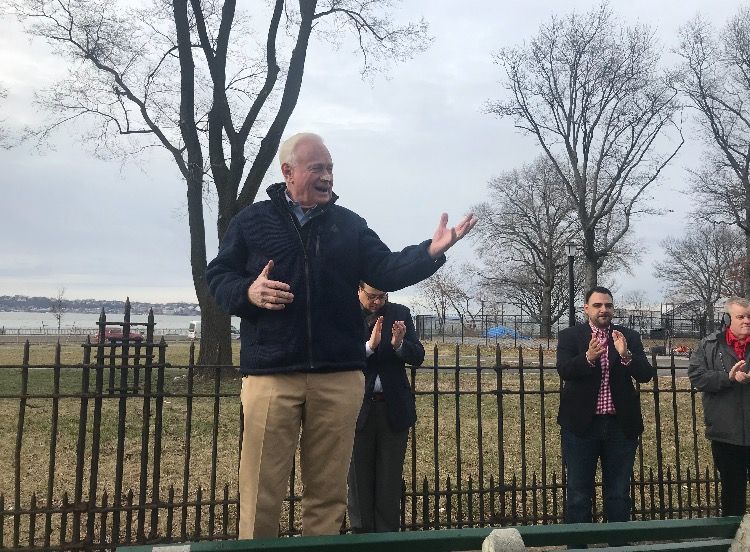 Former Golden staffer, John Quaglione, spoke to the fetal homicide component of the bill.
"If you assault a pregnant woman, with a baby, it's no longer a crime, it's no longer in the penal code of New York state," he said. "So, the ramifications, and the imprisonment and the sentencing, that's all going to be dumbed down for the perpetrator, for the animal, that hurts a pregnant woman," he added.
Under the new law, a "person" is defined as someone born and alive. Therefore a person cannot be charged for the death of an unborn child should they commit a murderous act against a pregnant woman.
Some speakers brought props to the rally.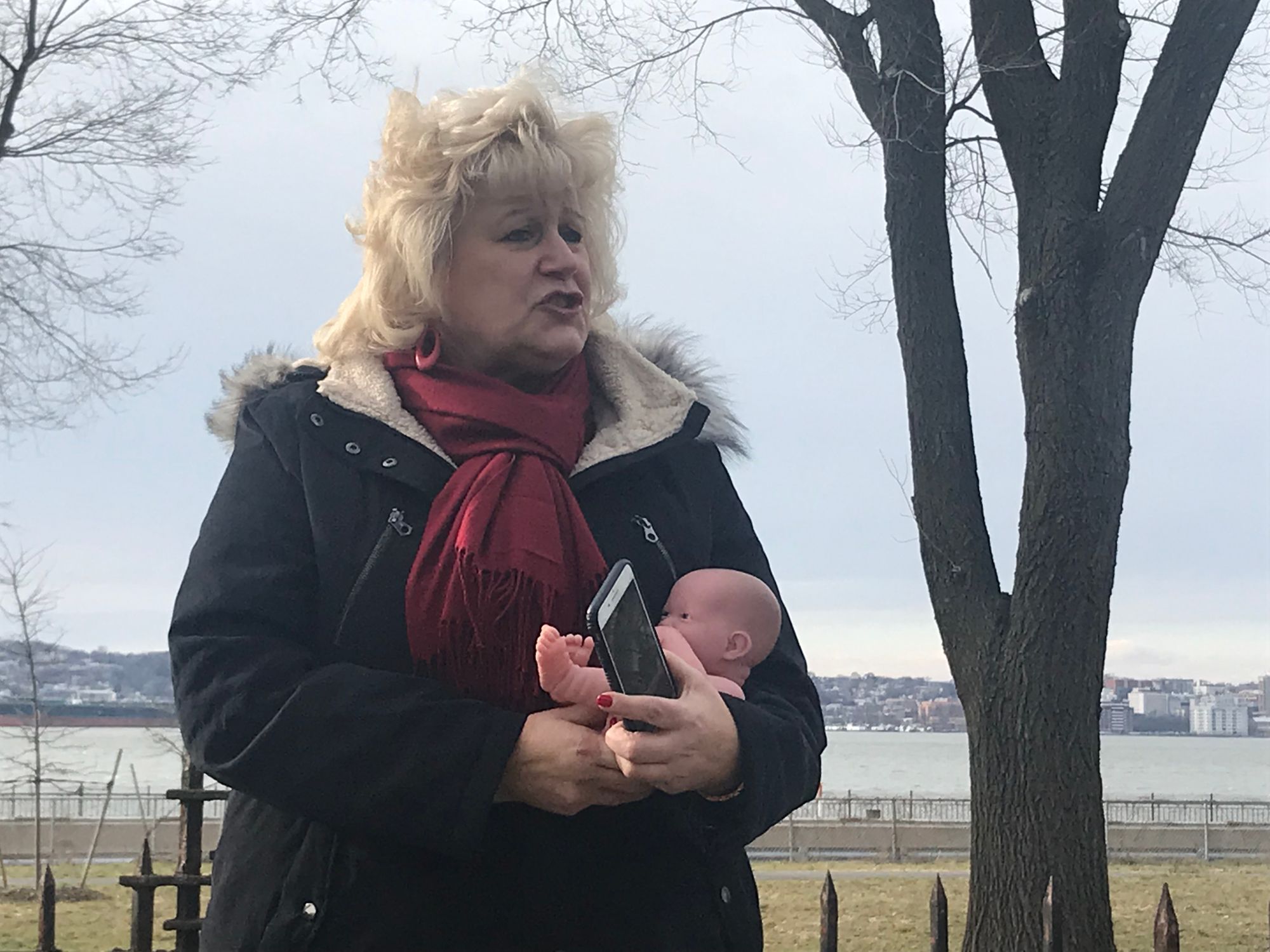 Cradling a doll, protester Arlene Rutuelo said she was most taken aback at the cheering in the Senate chambers and upon passing the legislation. The longtime Brooklynite said while she disagrees with Roe Vs Wade she respects the federal ruling as the law of the land but takes issue with the "rushed" expansion.
"I want the governor, state senator and the assembly to really look at the bill they passed and how barbaric late-term abortion is," she said when asked what she wants to happen considering the bill is now law.
The following evening, Cardinal Dolan penned a scathing opinion piece in the NY Post condemning Gov. Cuomo about what he called a "radical abortion expansion law."