Question of the Week: Can You Recommend a Piano Teacher?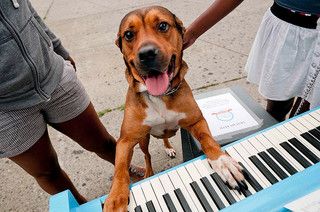 Neighbor Jane wrote in wondering if we had recommendations for a piano teacher for adults. I have no personal experience with a piano and the puppy, albeit a prodigy now with the Brooklyn Philharmonic, cannot or will not tell us how he learned to play.
Can you recommend any piano teachers that serve the area? Tell us about your experience with the teacher and help us find someone great for Jane.
Photo by makemusicnewyork