Q Train Ranked Best Subway Line In NYC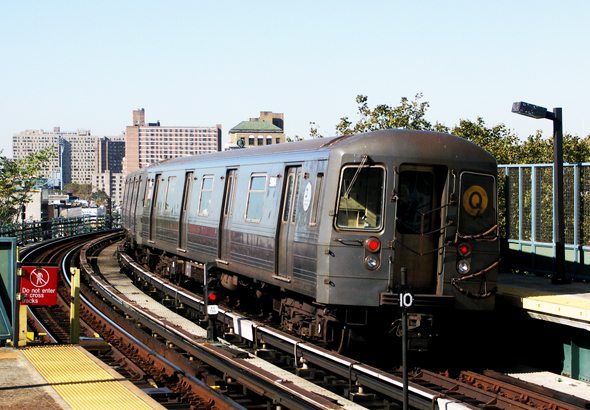 The Q line was named the best train line in the city for the first time since 2001.
The Straphangers Campaign published its 15th Annual State of the Subways Report Card based on official MTA data from the last half of 2011. The Q train received top honors, while the B train was rated below average, and the C train was ranked the city's worst.
The report measures factors such as seat availability during rush hour, number of delays and subway car cleanliness. The Q performed above average on all three and tied for first place on clarity and accuracy of announcements. The line performed below average on the amount of scheduled service and average on regularity of service.
The B line ranked near the bottom of the list, penalized for the amount of scheduled service, breakdown rates, announcements and cleanliness. It ranked above average for regularity of service and chance of getting a seat.
"While we appreciate the positive results of the Straphangers' latest survey, those results do not tell the full story," an MTA spokesperson said about the report. "We believe that NYC Transit's Key Performance Indicators (KPI) methodology, reported monthly in the NYCT Committee Agenda, offers a fairer and more complete assessment of subway service by evaluating performance and conditions from the passengers' point of view, as informed by customer surveys."
The report can be seen here on the Straphangers website.