Q Gardens Awarded NYC Parks GreenThumb "Sustainability" Award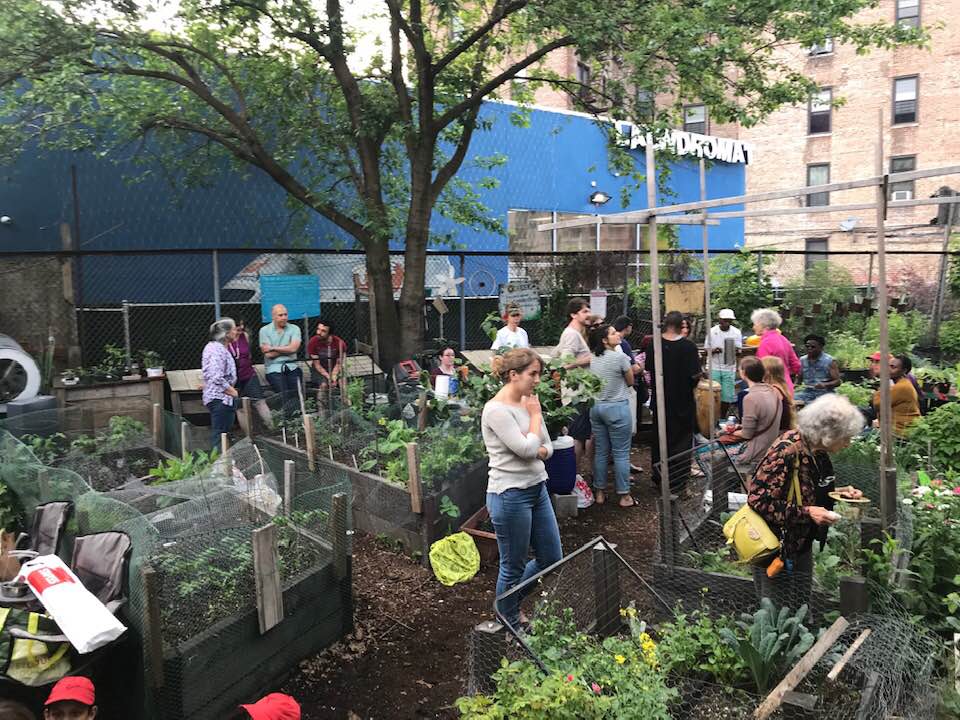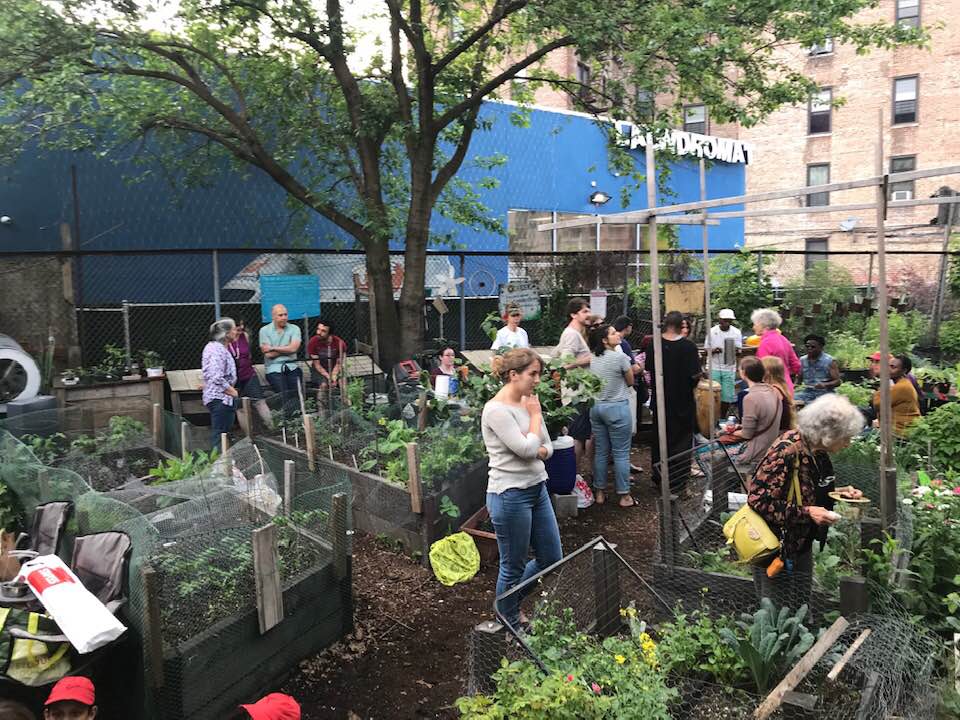 In 1978, the NYC Parks Department established GreenThumb to support a thriving movement of neighbors beautifying and gardening in vacant lots across the city. Forty years later, they are the nation's largest urban gardening program, assisting over 550 gardens throughout NYC.
A few years ago, they began presenting "GreenThumb recognition awards" in 10 categories. This year, Flatbush's own Q Gardens took home the "Sustainability" award. Working from what used to be a garbage-filled piece of unattended MTA property, the Q Gardens team has created a thriving community garden and hub for sustainability projects. Aside from the visible conversion from dumpsite to beautiful garden, they have established a bustling composting operation, a community beekeeping project, a rain-harvesting system to water the plants, and a native plant garden that supports pollinator and native insect populations. In 2019, Q Gardens' community composting program has already diverted nine tons of food scraps from the waste stream. These are the kinds of efforts that garnered them an award for sustainability.
"We are thrilled to have been recognized in the category of sustainability. At Q Gardens, sustainability means many things: from earth stewardship projects like beekeeping, composting, native plant gardening, growing food as regeneratively as possible, and building with repurposed materials to bartering, providing free learning opportunities, and engaging in all the challenges and rewards of cooperative volunteer work and governance," said Natalia Sucre, one of Q Gardens' coordinators.
To check out what else Q Gardens is up to, check them out online at www.gardens.org.
To learn more about the GreenThumb intuitive, visit Nyc.gov/parks/greenthumb for a listing of upcoming events, a garden map, and more.