Pushing For More Schools In Sunset Park, Community Leaders Suggest 30 Potential Sites
The need for more school seats in Sunset Park is great and shows no sign of abating, but virtually none of the projected 3,800 new seats — 1,650 more than previously planned, and one of the biggest increases in the city — for District 15, are slated to come to Sunset Park. Instead they're going to schools in the Cobble Hill and Gowanus parts of the district.
That is why the search for potential new school sites continues, and why Community Board 7 (CB 7) has just submitted another list of 30 locations to the School Construction Authority (SCA), which will now review them and make any recommendations for moving forward to the city Department of Education (DOE).
"We send [lists] often and typically try to have a meeting with the site selection committee, but any time a new one comes up, we are on top of it," said Cesar Zuniga, chair of CB 7's education committee. "It's a issue we take seriously — it's one of biggest issues for families in Sunset Park.
"This needs immediate attention. It's among the most overcrowded in the borough," Zuniga added. "I think over time, the problem will become even worse as we're not going to be able to keep up with birth rates. The DOE needs to make it more of a priority."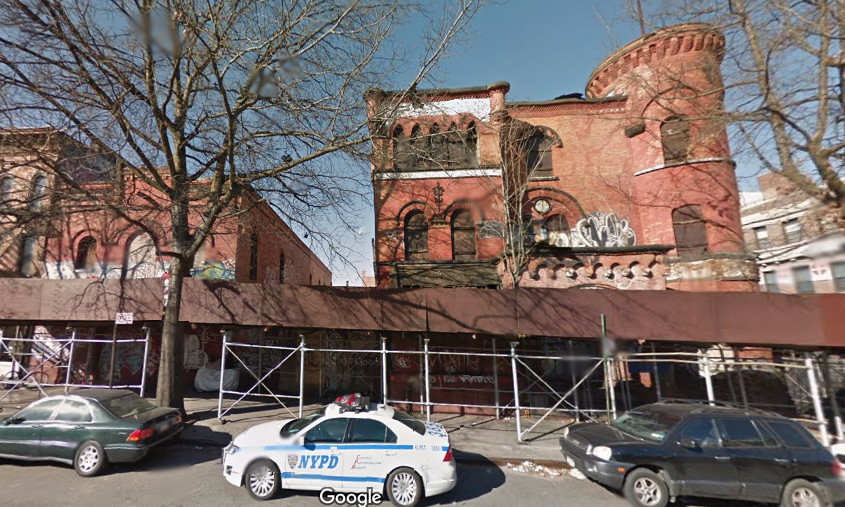 The current list includes repeat suggestions such as the old 68th Precinct stationhouse at 43rd Street and Fourth Avenue and the parking lots and convent next to Our Lady of Perpetual Help, as well as new locations.
So how are our chances of getting any one of these 30 suggestions accepted as a new school?
According to Zuniga and Community Education Council District 15 (CEC 15) President Naila Rosario, that's hard to tell since the SCA doesn't actually respond to suggestions beyond saying they've received and are reviewing them.
"There's been funding in capital plan for a school in Sunset Park for 5-6 years, but we haven't been able to find site," said Rosario, whose position is a volunteer one as the CEC is comprised of parents and community members. "We want to work together with CB7 to make sure that we know, one, when [the SCA] is looking at sites and, two, why they are approved or not approved."
In the past decade, "all schools built — Sunset Park High School, PS 971, PS 516, PS/IS 437 and the school proposed for 3rd Avenue between 59th and 60th Street, have [been on CB7's] Site Selection list," said CB 7 District Manager Jeremy Laufer.
Which is great, although those sites, such as Sunset Park High School, which took nearly 40 years to become reality, also had other champions and factors working in their favor. And the proposed site at 3rd Avenue between 59th and 60th Street is actually in District 20, so was proposed by their community leaders.
Zuniga also noted that it might not be the appropriate measure of success, echoing Rosario's comment.
"The measure to use might be an accounting of the followup effort that SCA and DOE makes with these sites," he said. "We don't get told the standards and We need to understand what they do with the list."
Towards that end, Rosario told us here at The Voice that CEC 15 is "also working on a resolution with SCA on school planning to create a task force that would be overseen by the mayor and City Council."
Here are CB7's suggested school sites. If you have any to add, contact CB 7 at 718-854-0003.
Power House Building on 58th Street Pier – Maritime Middle School
4901 2nd Avenue from 49th Street to 50th Street
1-story warehouses at 138-160 35th Street, opposite Sunset Park High School
Bush Terminal Piers Park floating school
Medical center, SE corner of 4th Avenue and 62nd Street (immediately adjacent to PS 971)
Holy Name Convent (empty) at 243-245 Prospect Park West—5,000 SQ FT
5201 2nd Avenue from 52nd Street to 53rd Street
Old 68th Precinct at 4302 4th Avenue
Empty lumber yard at 4902 8th Avenue
Abandoned building at 214 25th Street
Parking lot at 250 24th Street
Empty lot extending onto side streets on the west side of 3rd Avenue between 59th and 60th
6002 – 3rd Avenue – Auto Body Shop
Empty Hotel on 39th Street between 5th and 6th Avenue-PreK use
Empty corner building North/East side of 4th Avenue and 18th Street
Empty lot corner of Ft. Hamilton Parkway and Mc Donald Avenue
Build above Sunset Park Library South/West corner 51st Street and 4th Avenue
Our Lady Of Czestochowa empty Catholic School 24th Street between 3rd and 4th Avenue
5020 4th Avenue between 50th and 51st Street West side of 4th Avenue
Empty Mechanics Shop East side of 5th Avenue opposite 64th Streets
Our Lady of Perpetual Help parking lot East side of 60th Street and 6th Avenue
Our Lady of Perpetual Help two Convents West side of 6th Avenue between 59th and 60th Streets
Decking over Rail Tracks South /West Side of 38th Street at 4th Avenue
Empty Mechanics Shop West side of 4th Avenue corner of 32nd Street
Bishop Ford High School at the South side of 19th Street and the North side of 20th Street
Between the East side of Prospect Park West and the West side of 10th Avenue
5204 through 5224 4th Avenue
404 55th Street empty building
Build above Melody Lanes North side of 37th Street between 4th and 5th Avenue
Chase Bank 54th Street 5th Avenue
What do you think about these sites? Do you have any other suggestions?