Purveyors of Useless Knowledge Needed at Monro Pub Tuesday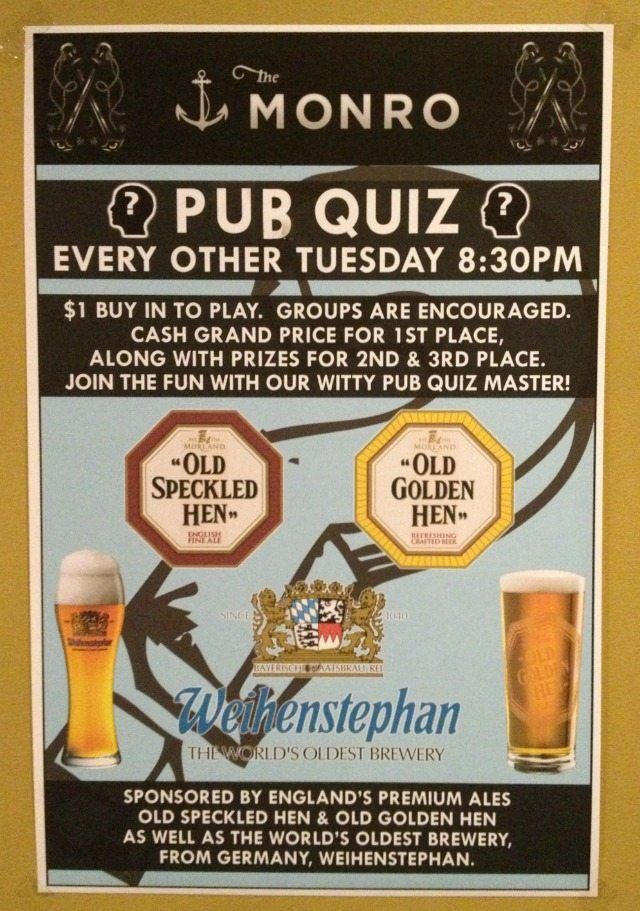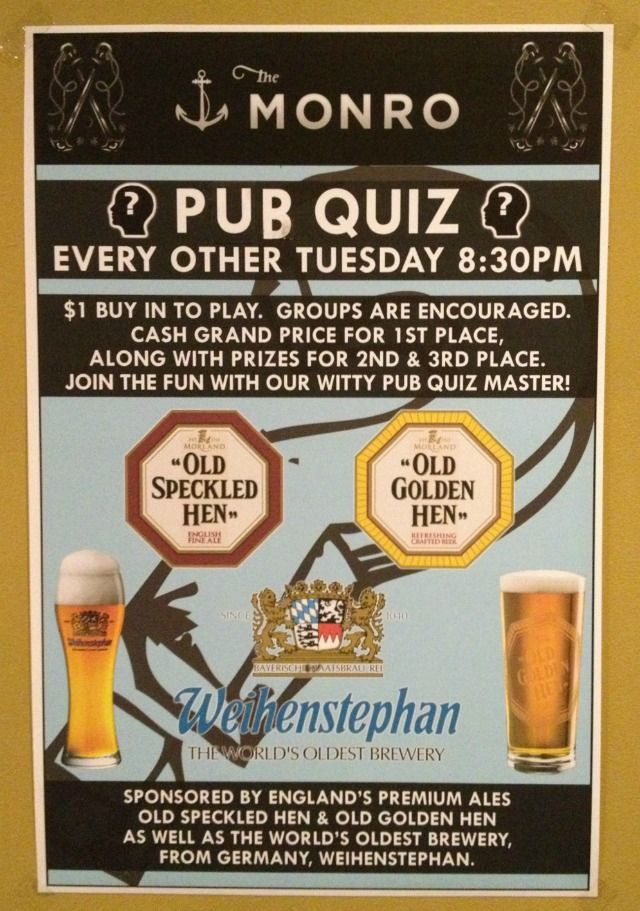 Dying to try the Monro Pub quiz? Well, start digging out your stash of useless knowledge, because the next installment of their bi-monthly competition revs up on Tuesday night, January 8, at 8:30pm.
Monro's Nicole Fusco-Evans tells us that, "It's a dollar to play and the winning team gets the pot that we match. 25 people play, the prize is $50. We also have prizes for 2nd and 3rd place." She added that, "Last time we played, the 2nd prize was a 6 pack of this beer that we carry, and 3rd prize was a horrendous golf shift that one of the beer reps gave us."
Pretty sure we saw horrendous golf shirts on the runways of Milan recently. Drop by Monro (481 5th Ave) Tuesday night, test your brain, and let us know how it goes.