Purl Jam: A Fun, New Yarn Shop Opens On 7th Avenue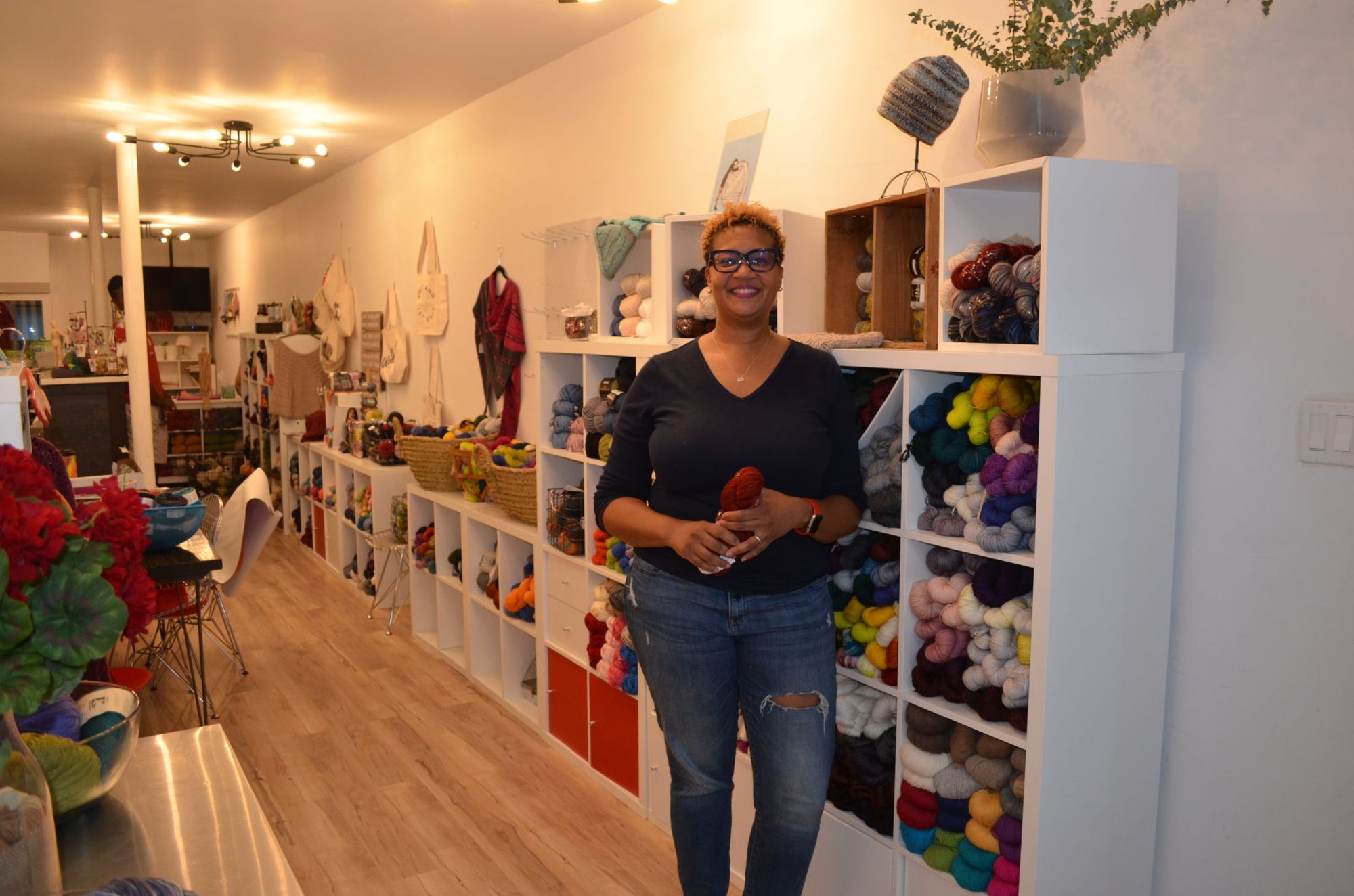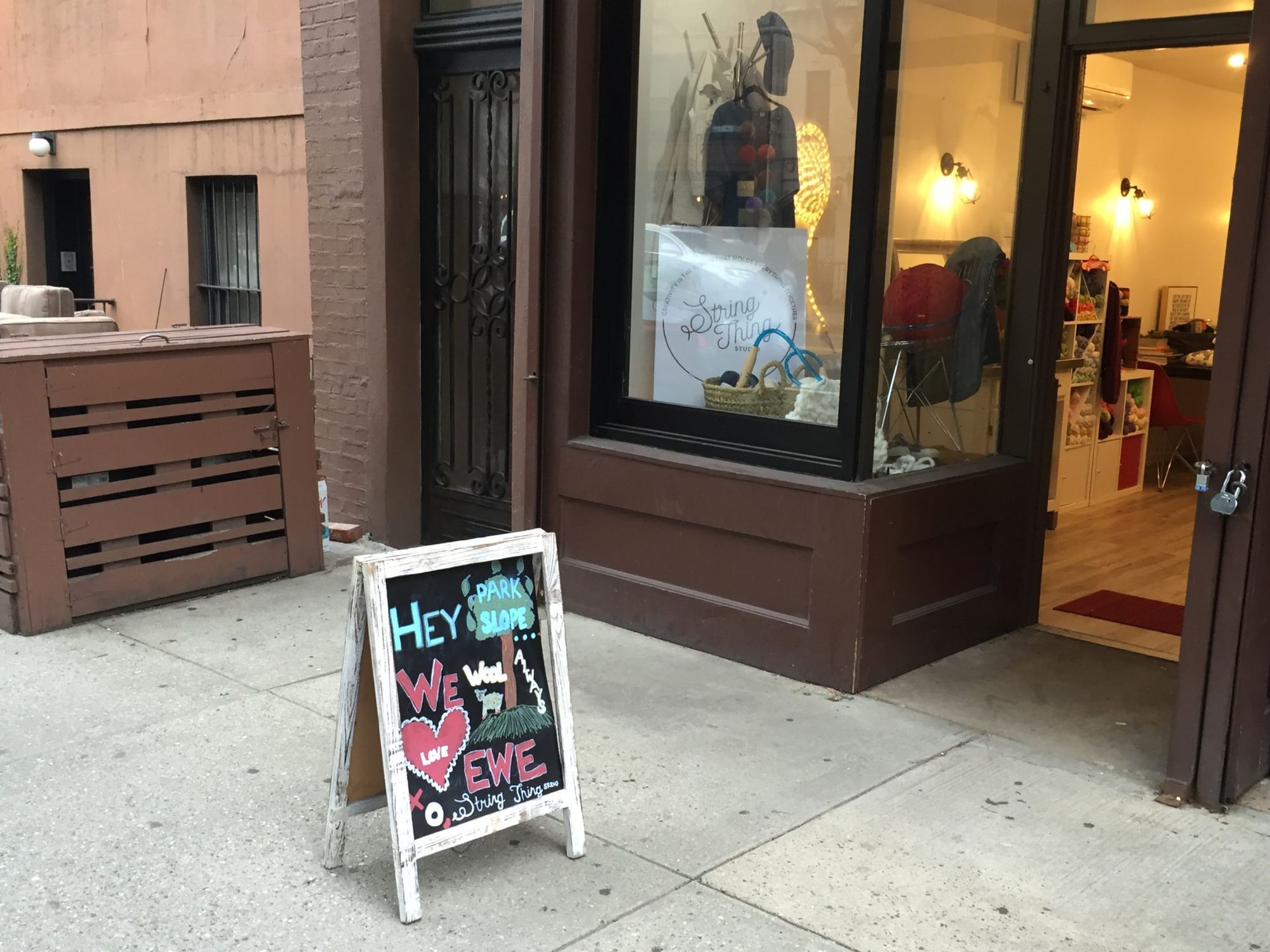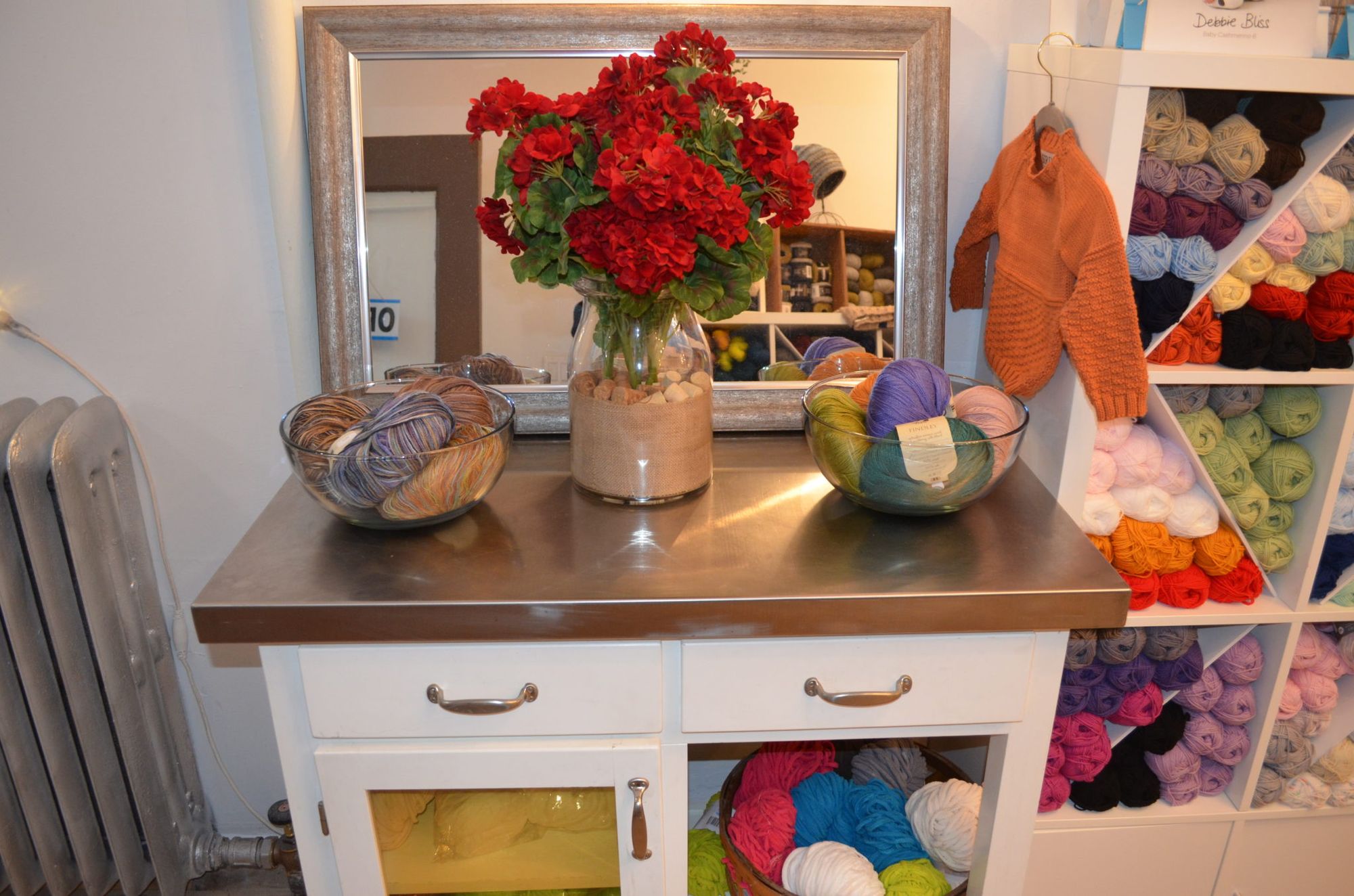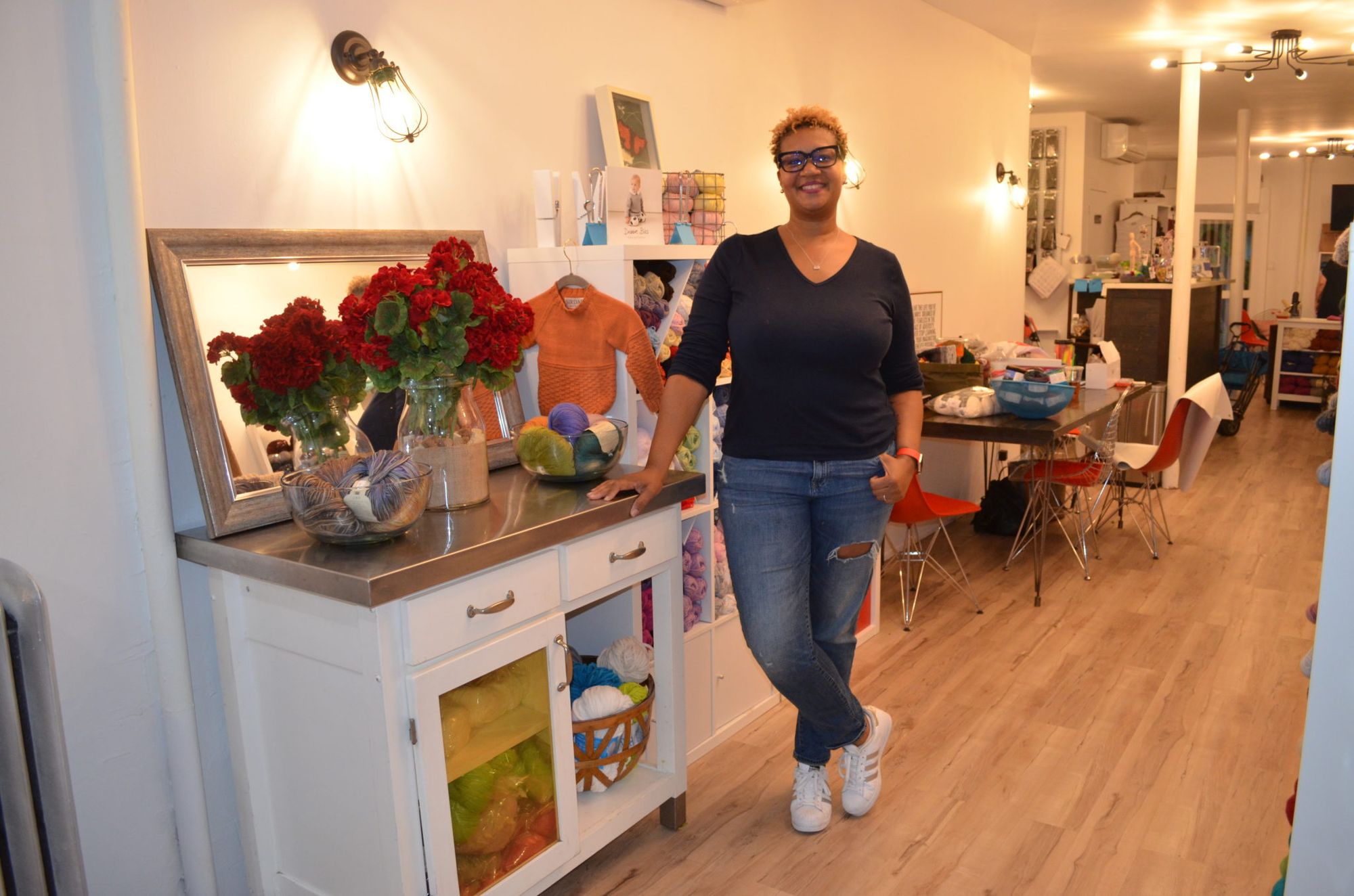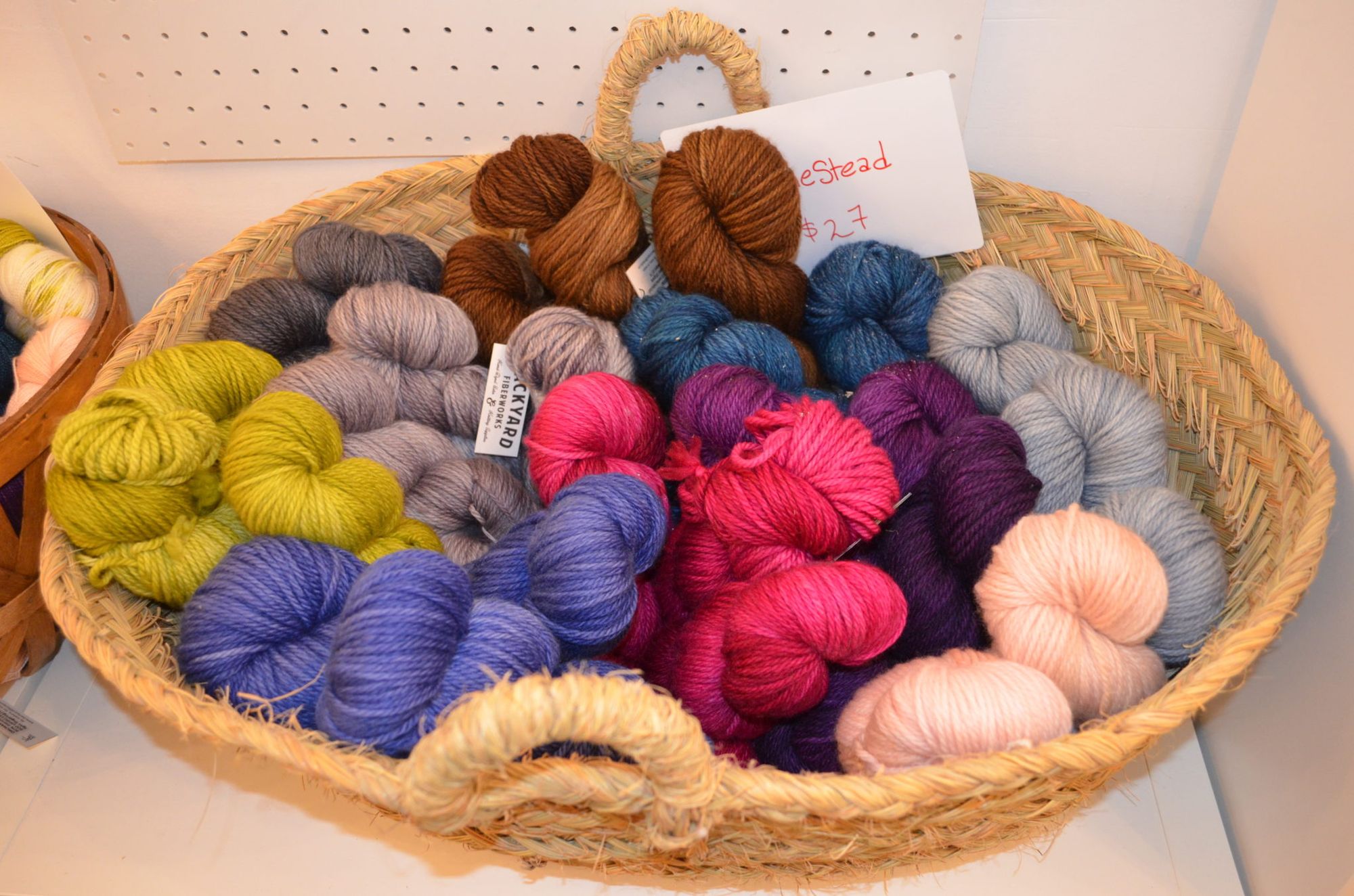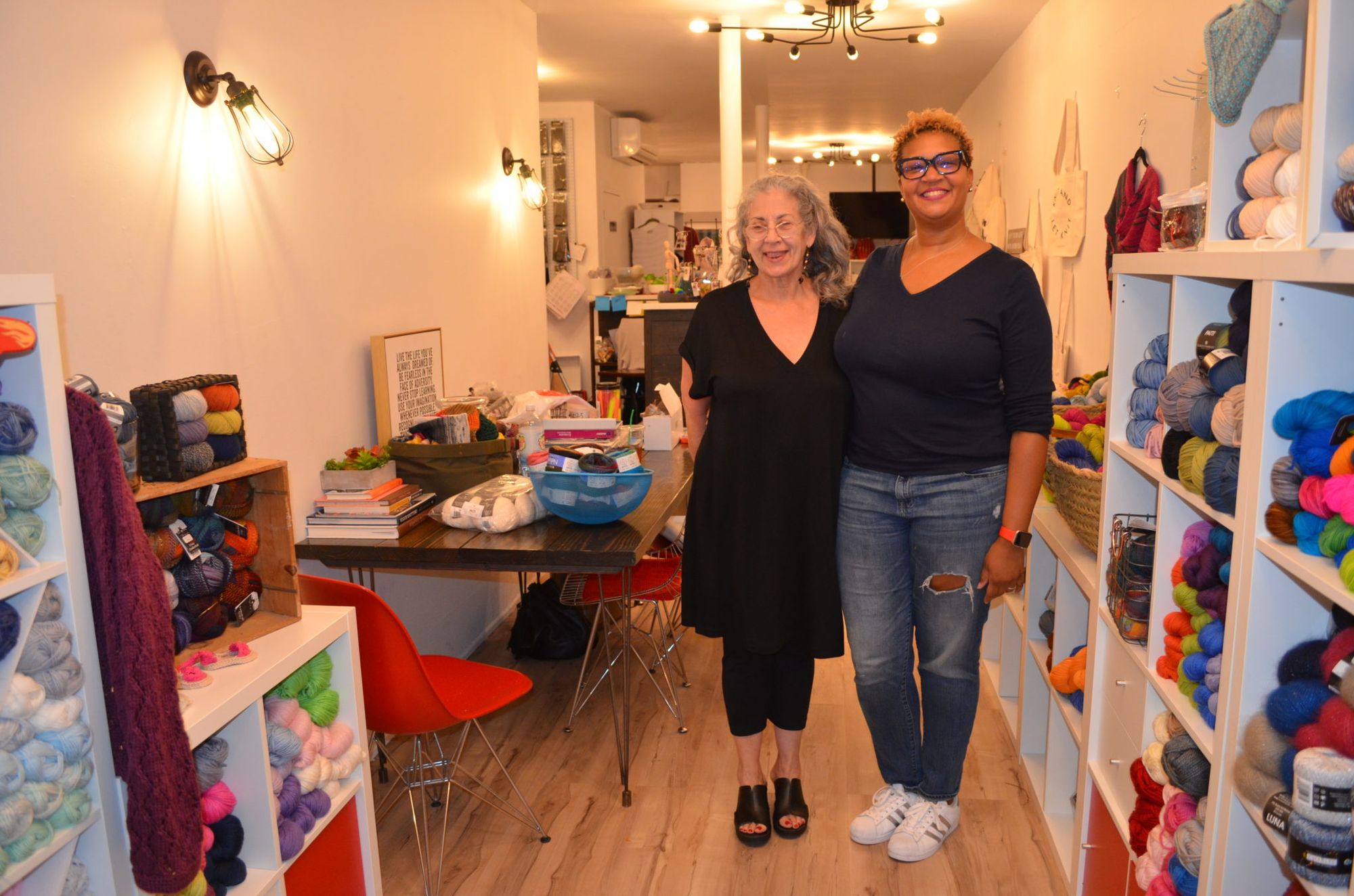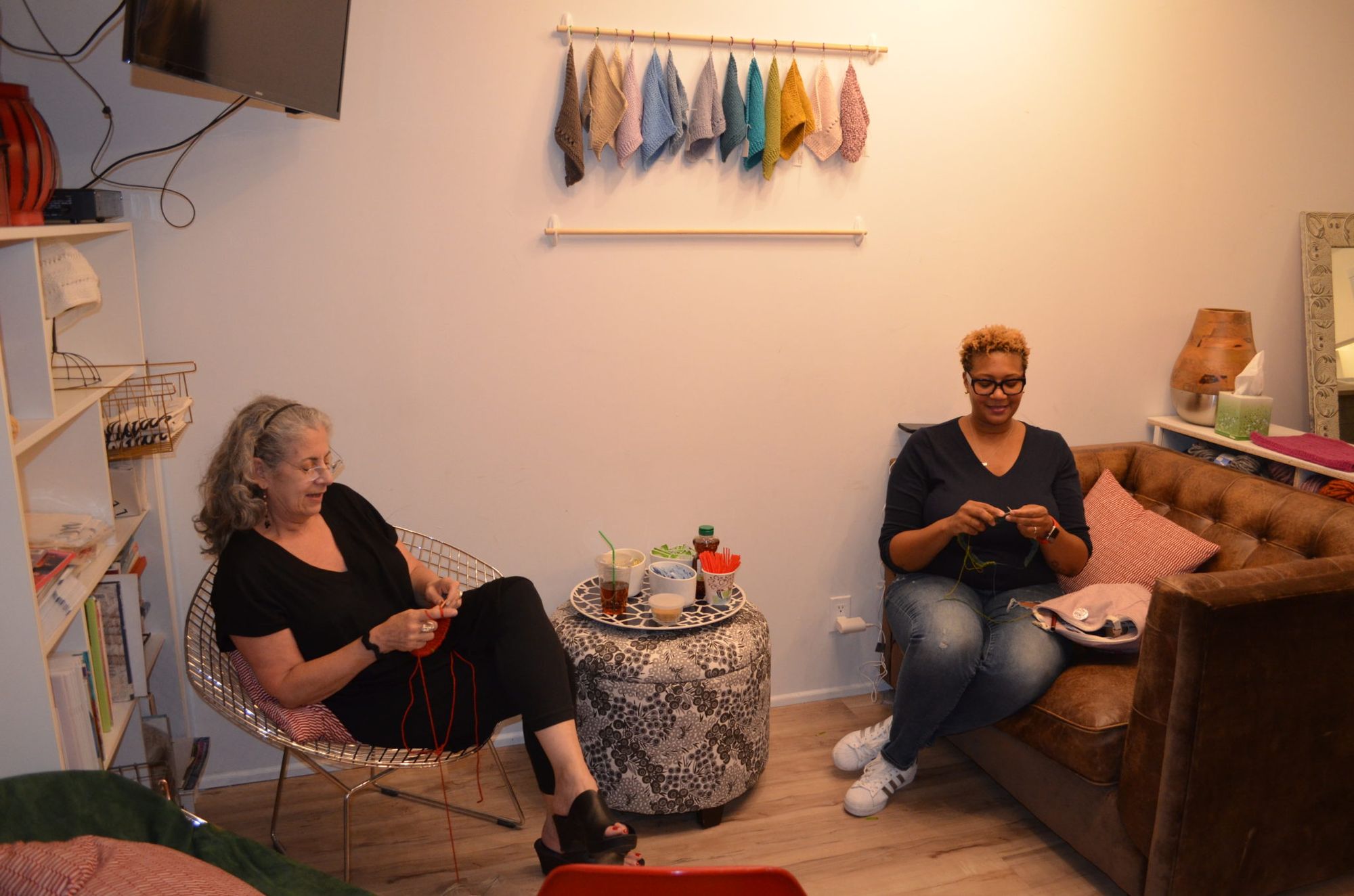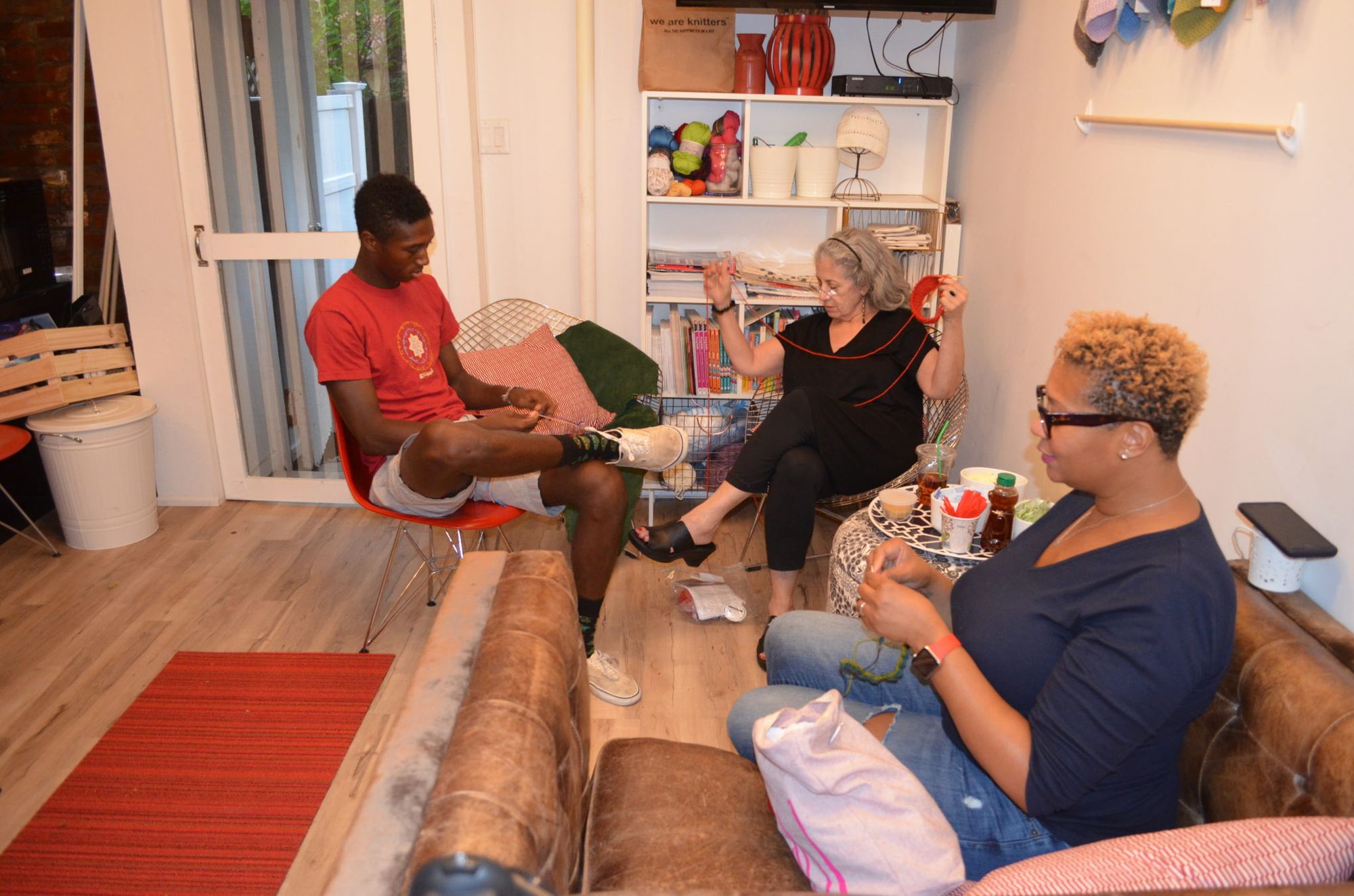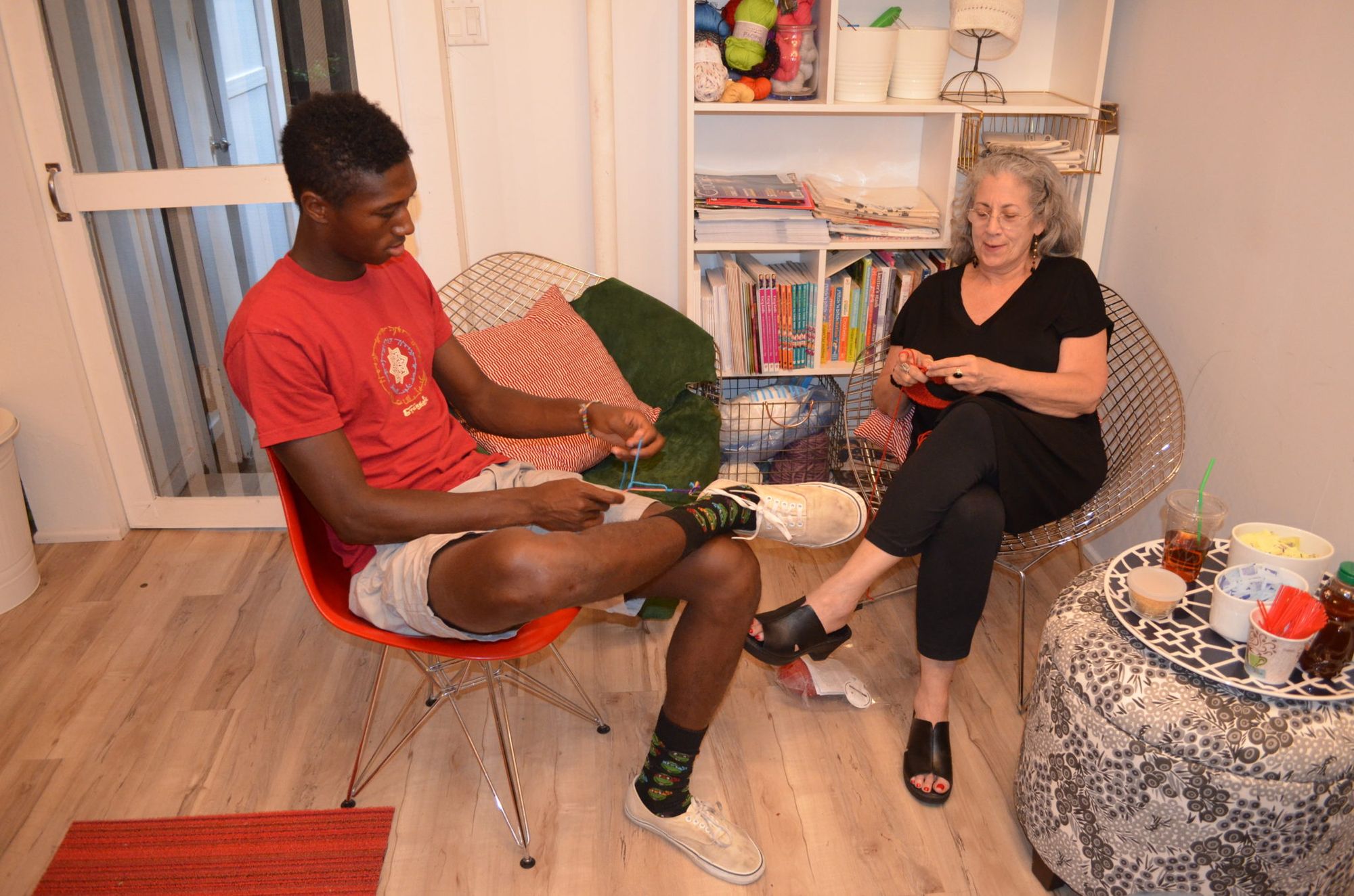 With all the knitters, crocheters, and DIYers in the neighborhood, it's surprising that there aren't more stores around that cater to these crafty creatives. One Park Slope resident, and avid knitter, is fixing that with String Thing Studio, a new yarn shop located at 54 7th Avenue (between St. Johns & Lincoln Place).
Opened during unseasonable knitting weather on June 10—on Worldwide Knit in Public Day—the charming and welcoming shop features shelves and baskets neatly piled with a rainbow assortment of yarns.
"I opened the week before the Seventh Heaven Street Fair," says Felicia Eve, String Thing Studio's owner. "I was paying rent, so I thought I need to open up and see what happens. I also felt that this is a good time to get to know people and let them get to know the space."
"I tried to go the spectrum, from varying price points—I have yarn that's $5.50 a skein and I have some yarn that's $87 a skein," she says of her colorful and diverse inventory. "I have lots of cotton, or cotton that's mixed with something. I have yarns that are mixed with bamboo. Of course, I have lots of wool. I even have some yarns that are mixed with paper."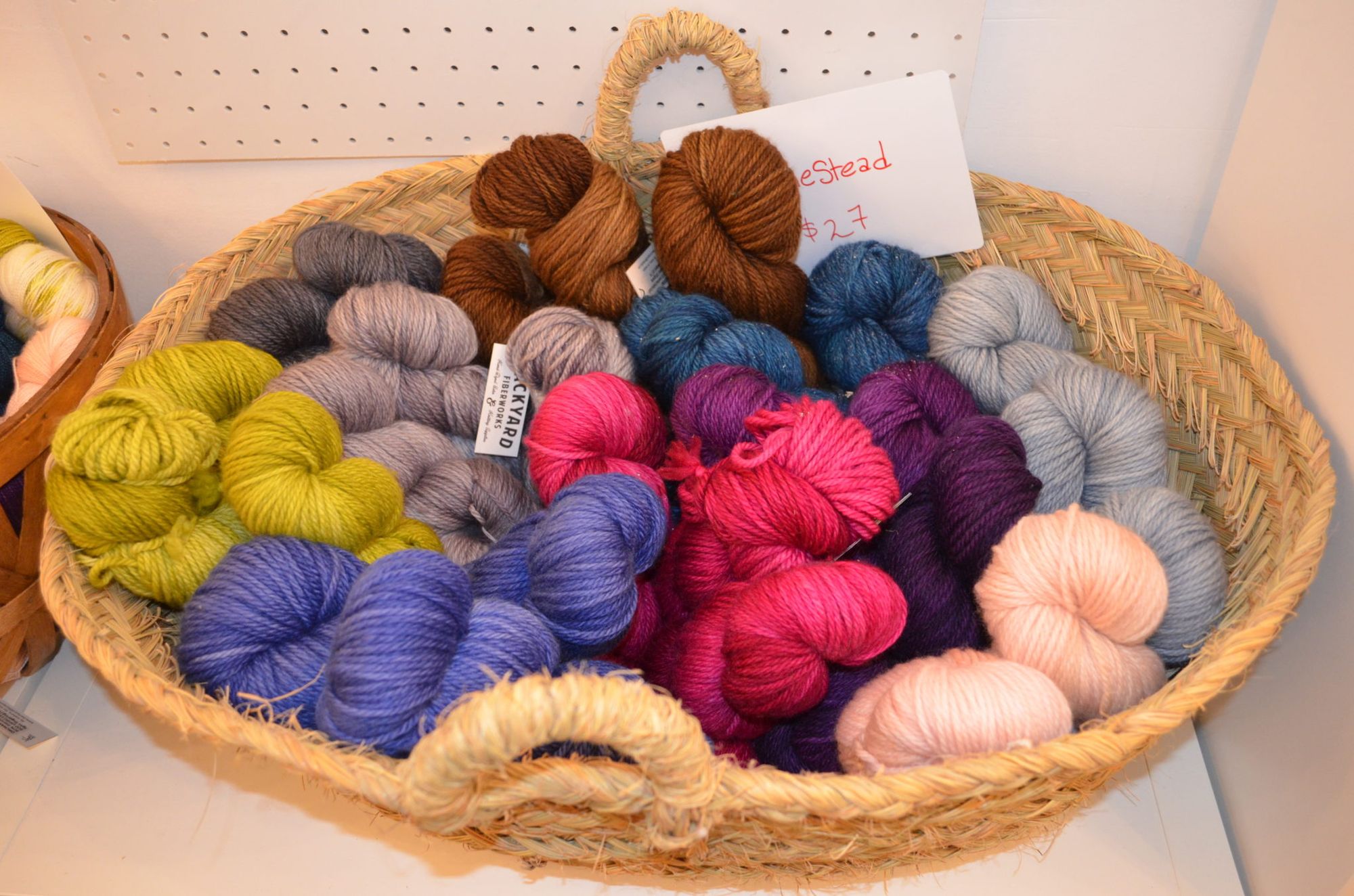 Eve explains that she decided to include 'Studio' in her business' name because she wants to welcome everybody, "even if they don't knit or crochet. Any kind of creative stuff that's going on, we like to welcome here," she says. "We have people come in who make needlepoint or cross-stitch," she adds.
Even if "string" is not part of a person's creative "thing," they'll find that they are still welcome at String Thing Studio, as Eve wants the space to be more than a yarn shop. She'd like her 600-square-foot shop and café, with a bonus 1,000-square-foot backyard, to also serve as an event space for musicians, poets, and other artists, "more of a community space than just [a place] you go in and get your knitting supplies and then go on," she insists.
After her mother passed away unexpectedly two years ago, Eve found solace in knitting and realized that she wanted to be doing something that made her happy and offered something special to others as well. "I felt like that was a yarn store," she recalls. Eve was formerly a podiatrist and practiced in Buffalo, New York and Washington, D.C. before moving to Park Slope with her husband and three children twelve years ago.
When envisioning the space, Eve says she saw "a place you want to be [in] even if you don't know how to knit." She wanted to create a supportive place—a "community hub," where people know each other and can help each other. A place where people can sit and eat or just find a quiet space if they need one.
She also "wanted to have parties," she says, so she's currently in the process of applying for a beer and wine license. "We'll be getting the 'drink thing' on soon too," she adds laughing.
With a food-handling license, String Thing Studio currently serves coffee, espresso, tea, and a few pastries, but plans to expand its café operations soon with soups in the cooler months and cupcakes and gluten-free and vegan offerings.
"We started having knit groups, and when you knit you like to nosh," Eve explains of her decision to include a café. "You want a little something to drink, you want a little something to snack on, so we felt like we should do it."
String Thing Studio currently hosts Game of Throne screenings on Sundays and Knit Nights on Wednesday and Friday evenings where knitters can come in and work on their projects in a social setting. Eve is currently working on her schedule for upcoming classes in knitting, crochet, macramé, and weaving (both beginner and advanced classes will be offered) as well as a dying workshop in the fall.
For the last two weeks of summer, "when kids are usually done with summer camp but not quite ready to get back into school," Eve is planning to run half-day camps where kids will learn to make friendship bracelets, paracord bracelets, keychains, and pompoms.
Eve, who used to oversee the afterschool program at her kids' Park Slope elementary school, also hopes to start an afterschool program at her studio in the fall. "It will be two days a week and we'll run it for six week blocks so that kids can really get a good handle on knitting. They'll start with really basic stuff and build their way up," she says.
Eve herself learned the craft as a child. "One great grandmother taught me how to knit. My other great grandmother taught me how to crochet. Then [I] never did another thing," she recalls.
"Then when I moved to D.C. and started having kids, I started picking up the knitting needles. I would go buy yarn, buy needles, knit for a little while, and then never pick it back up," she recalls. Her husband said to her, "You realize you do that every other year. You buy new yarn and then you knit, and then you don't."
"What makes all the difference is when you have somebody to knit with," Eve insists. "I started knitting with my friend Beverly, and that's when it just took off."
Eve says knitting can be a meditative and relaxing activity—as well as fun and social. So, get on your Games of Thrones cos play, head over to String Thing Studio, and knit yourself something cozy. Winter is coming.
String Thing Studio
54 7th Avenue (between St. Johns & Lincoln Place), Park Slope
929-337-6130