Puppy Bowl Preview Features Sean Casey Dogs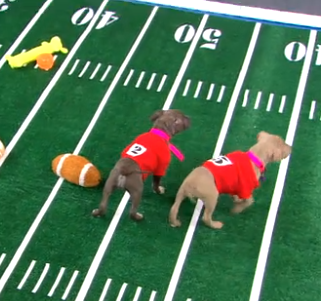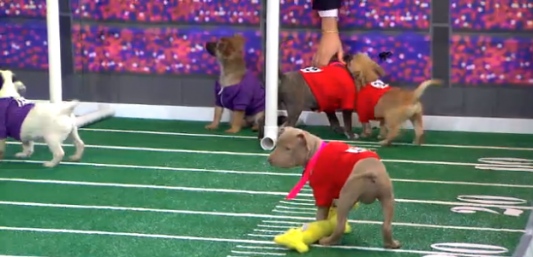 Just as sports enthusiasts know the Super Bowl is this Sunday, animal fans know the big game's main competition is the Puppy Bowl. Want a preview? Today Good Morning America gave viewers a glimpse at what's to come in a mini-game that featured dogs from our own Sean Casey Animal Rescue, as well as from the Pennsylvania SPCA.
For more adorableness, tune into Animal Planet at 3pm on February 3. Or, stop by the shelter at 153 E 3rd St to meet some cute pups (and cats, and birds, and more) when they're open, 11am to 7pm daily.