Pulaski Bridge Closed to Traffic Weeknights 'Til September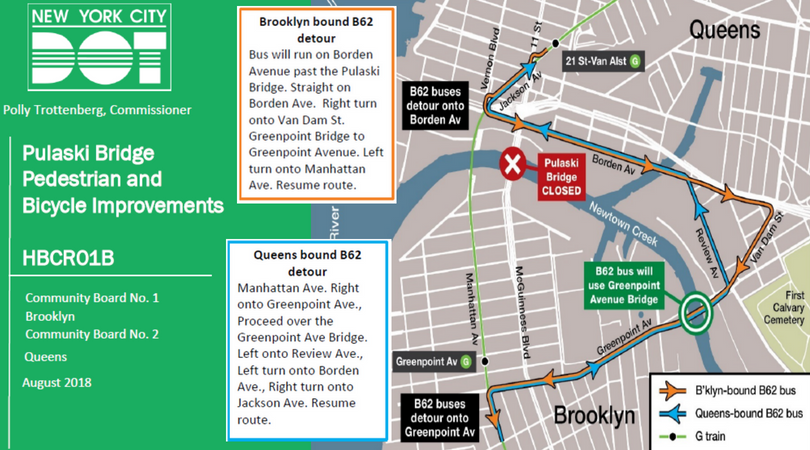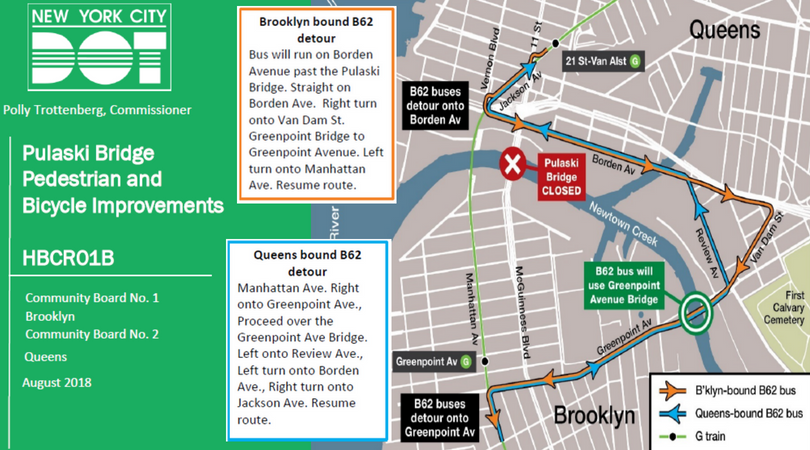 GREENPOINT – The main artery from North Brooklyn into Queens will be closed to traffic during nights between now and September.
The closures are necessary for work regarding pedestrian and bike lane improvements on the bridge, according to the DOT.
The bridge will be closed overnight from midnight until 5:00 am each weekday, starting last night and continuing until Friday, September 7.
Vehicles, cyclists and pedestrians will all be unable to access the bridge during the closures.
During that time, the B62 bus will be rerouted across the Greenpoint Avenue bridge, swinging through the industrial area surrounding Borden and Greenpoint Avenues in Queens and Brooklyn, respectively.