Public Advocate Letitia James Releases Map Of Worst Landlords In The City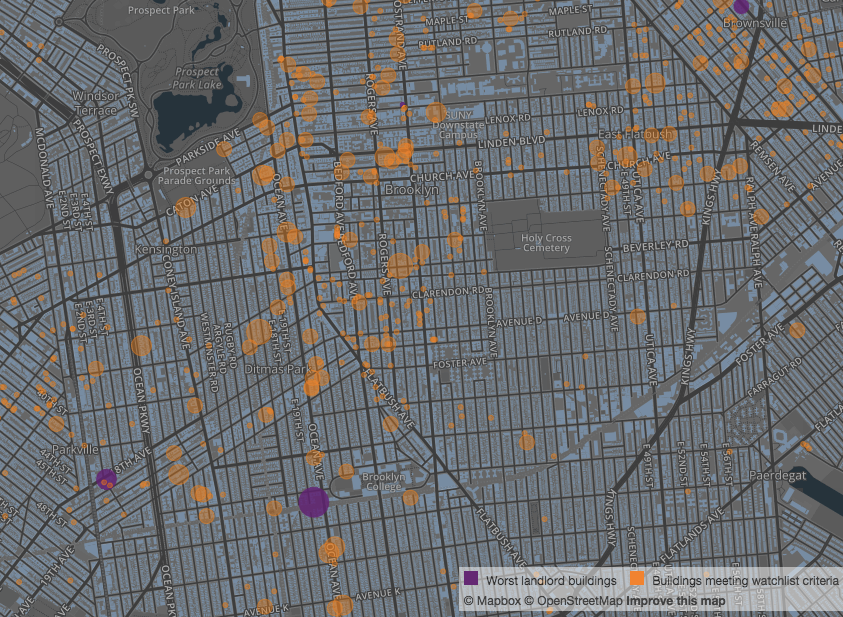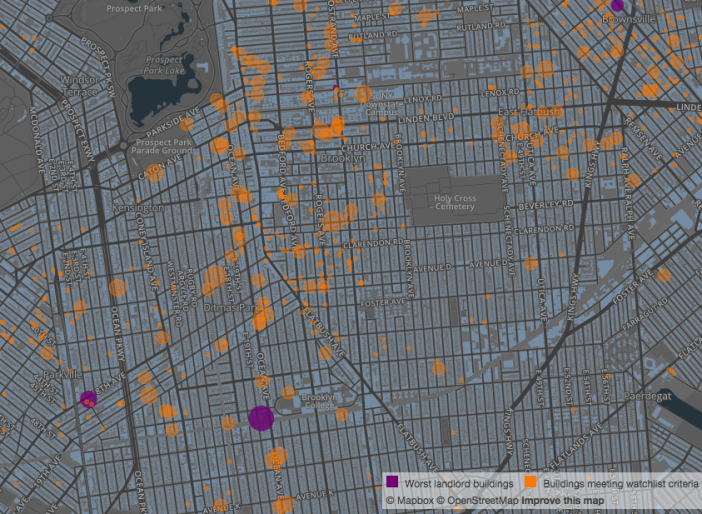 Public Advocate Letitia James released an interactive map of the worst landlords in the city based on data from the Department of Housing Preservation and Development (HPD) and the Department of Buildings (DOB) this week. You can check out the full 2015 Landlords Watchlist here. There are a number of landlords in our area making the list, including the worst landlord in Brooklyn based on the data.
The top offender for Brooklyn is Flatbush Builders Inc, which owns 855 East 19th Street, near Avenue H. The company, headed by Peter Kraus, has 491 HPD and DOB violations — a number that has increased by more than 200 since 2014.
"Every New Yorker deserves to live in safety and security, and every apartment needs to meet basic standards of decency," said Public Advocate Letitia James in a statement. "Unfortunately, unscrupulous landlords throughout our City are failing to uphold these basic rights — creating inhumane living conditions for tenants. The Worst Landlords Watchlist puts these bad actors on notice, and is a vital resource and tool for tenants."
According to the Public Advocate, for a landlord to be added to the Watchlist, they must own a building with a minimum threshold of violations (HPD) or open complaints (DOB) per unit. For buildings with fewer than 35 units, there must be an average of at least three open, serious violations or active complaints per unit. For larger buildings with 35 units or more there must be an average of at least two open, serious violations or active complaints per unit.
"For five years, the Landlord Watch List has been a vital tool for tenants, advocates, and elected officials who are dedicated to protecting affordable housing," said Mayor Bill de Blasio in a statement. "I applaud Public Advocate James for continuing to expand the capabilities of the list, and working hard to ensure that New Yorkers have a resource that helps them assert their rights."
Check out the map and let us know what you think.