PS/MS 282 Rugby Teams Win NYC Championship

A huge congratulations to our PS/MS 282 co-ed elementary and middle school rugby teams, who both became 2014 NYC Rugby Cup Champions this past weekend!
The school has been participating in flag rugby since the 2010-2011 season, and the kids took to it right away — that very first season, the middle school co-ed team finished second in the NYC Rugby Cup. By their third season, they won their first Middle School City Championship, which they repeated again this year.
The NYC Rugby Cup was held on June 7 on Randall's Island. This was the third year for the school's elementary program, and this is their first NYC Championship.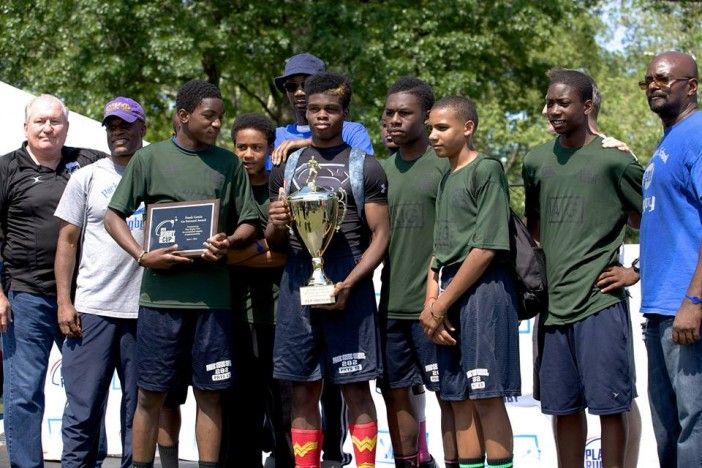 In addition to the teams becoming champions, students Anthony J. and James S. were recognized with a special Going Forward Award for their sportsmanship and leadership on and off the field.
"None of our students have ever played Rugby prior to coming to 282," says Coach Kyle Plant. "Tackle and flag rugby is building momentum in NYC high schools — we have one former 282 player at Xavier High School playing Rugby."
Way to make the neighborhood proud, kids!
Photos by PS/MS 282