PS 254 One Of Two Brooklyn Schools To Receive 2014 National Blue Ribbon Award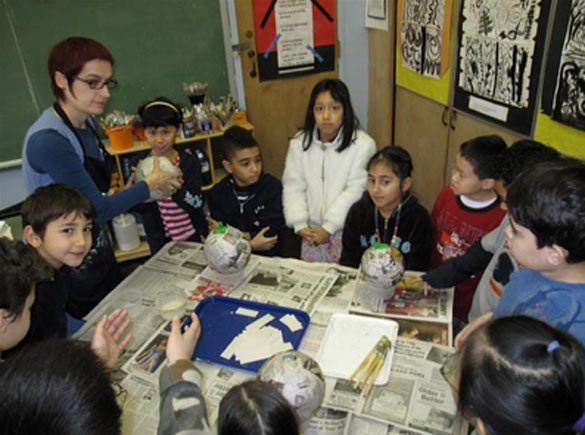 Congratulations are in order! Sheepshead Bay's PS 254 Dag Hammarskjold Elementary School is one of only 337 schools in the country and two schools in Brooklyn to have received a 2014 Blue Ribbon School award.
The Blue Ribbon Schools Program honors outstanding public and private elementary, middle, and high schools each year based on their general academic achievement as well as their success in closing achievement gaps among subgroups of students. This year, PS 254 at 1801 Avenue Y received an award in the "Exemplary High Performing Schools" category–an honor in which Clinton Hill's PS 11 can also revel.
All of 2014's winning schools will be presented with a National Blue Ribbon School plaque and flag, and will be honored at ceremonies–where educators are invited to discuss their methods and ideas for continued academic excellence–on November 10 and 11 in Washington, DC.
"You, the 2014 National Blue Ribbon award winners, are absolutely a national treasure," said US Secretary of Education Arne Duncan in a congratulatory message. "[I]t's a great, great privilege to celebrate your success. Thank you for what you do every single day to foster the curiosity, and persistence, and the joy of learning for our nation's children."