PS 10 Takes It To The Streets In 2013 Flash Mob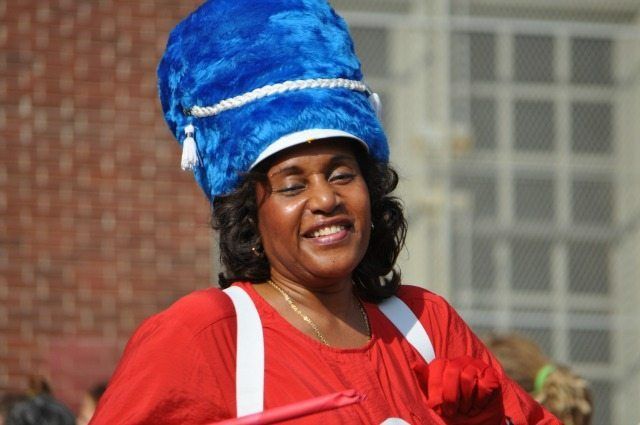 We were already well aware that the kids over at PS 10 could shake a serious groove thing, and now we know why.
On Tuesday morning, parents and teachers took to the yard (and the street) for the school's second annual end-of-year flash mob, and it was, without a doubt, one of the best dance parties this neighborhood has ever seen.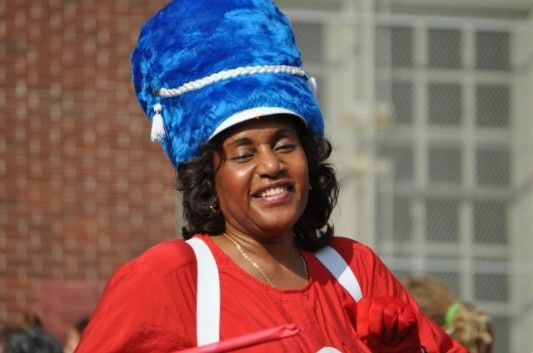 Principal Laura Scott (shown above) tells us that it was all "parent initiative."
"The event was formulated a couple of months ago by a PS10 parent/choreographer named Kristi Spessard," said mom and flash mob participant, Lauren Collins. "She and parent Kathleen Hackett thought up the idea for last year's flash mob."
"We had 3 secret rehearsals in the gym," she continued, "then a technical rehearsal on site last evening. We all claimed to be going to meetings at school and the like and some kids may have found out that SOMETHING was happening but didn't know the details.
"Some teachers joined in," added Lauren, "and the two Uncle Sam-esque women who came down the main doorway were Ms. Scott and Assistant Principal Denise Watson (shown above in blue).
"The music was coordinated by one of the school's teachers, Mr. Najar (he was on the flatbed truck)," she said.
It was like Mardi Gras over there on Prospect Avenue this morning! Way to go, PS 10. You guys truly rocked the block.