PS 10 Joins Schools Across The City In Common Core Protest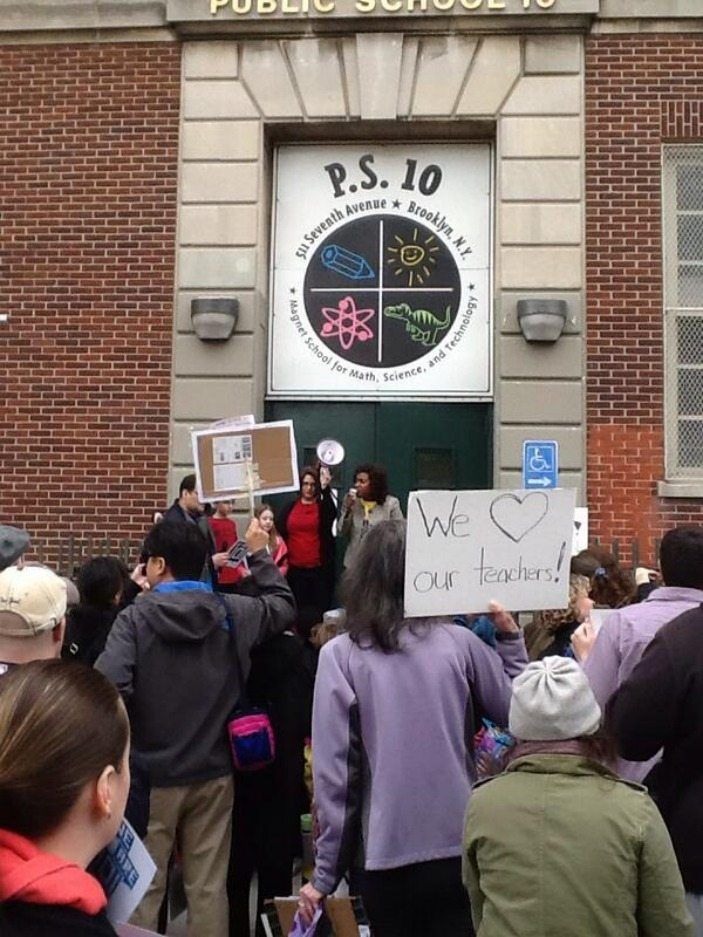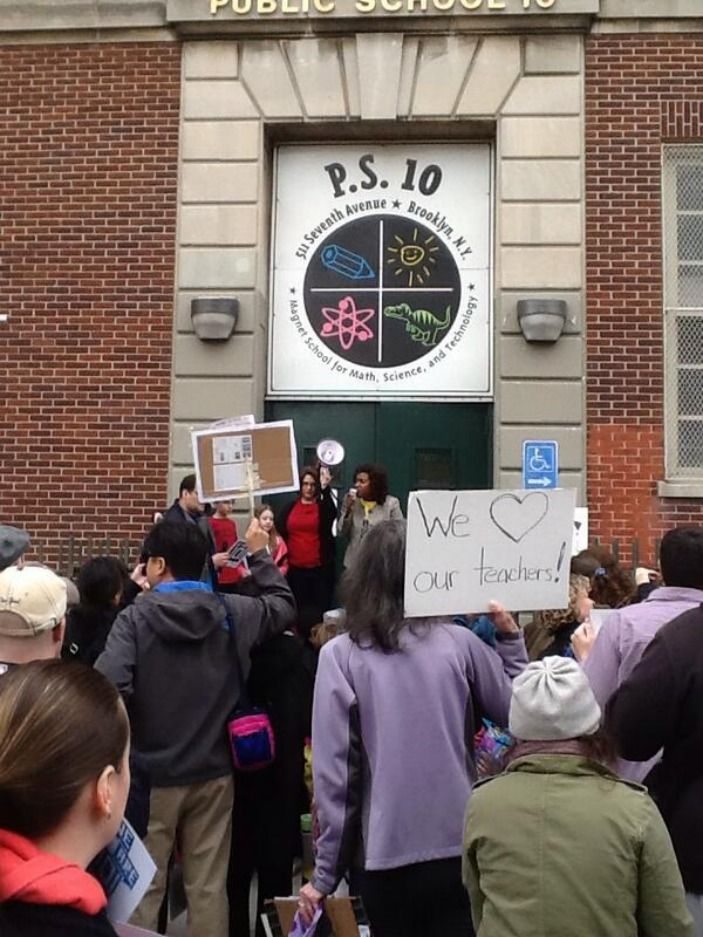 One week after students completed the English Language Arts (ELA) portion of this year's Common Core test, PS 10 (511 7th Avenue, between Prospect Avenue and 17th Streets) administrators, teachers, parents, and students took to the streets to protest what many are calling a disastrous testing experience.
In a letter sent out to parents, PS 10 principal Laura Scott described the ELA as "a failure," and noted that "it in no way is a true measure of the students' knowledge, the teachers' ability to do their job, and was certainly not aligned to the CCLS (Common Core Learning Standards)."
You can read the complete letter below:

More than 200 people joined the school in protest on Friday morning.
https://twitter.com/Mr_CliffB/status/454603281026002944
New York State Education Commissioner John B. King Jr. remains firm in his support for the Common Core, according to The New York Times, telling an audience at New York University on Thursday that "we're not retreating."
"The new Common Core tests are a much better reflection of the skills students will need for college and career success," the commissioner said. "They rely less on multiple choice and require students to write more. They are better tests."
Did your child take the ELA last week? What was their response to the test? Do you feel the tests are an appropriate tool for measuring a student's knowledge, or are they taking away valuable classroom time?
Lead photo by Maria Camastro