Protesters Aren't Happy About Impending Styrofoam Ban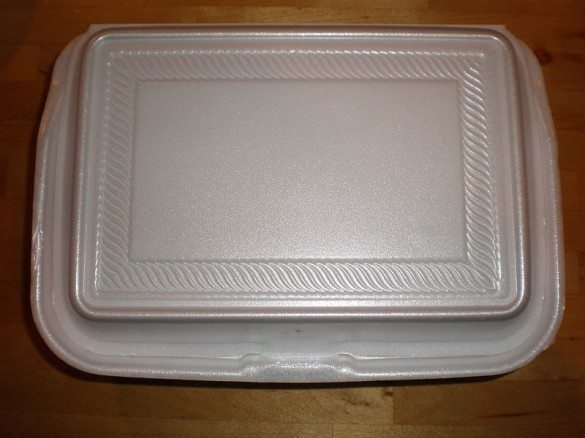 In many ways, the battle between the march of commerce and the effort to protect the environment is one of the defining conflicts of our time. The inconvenient facts that environmentalists and scientists bring up over pollution's effect on the Earth's health often affect the bottom lines of businesses both large and small, leading to intense political battles. A smaller example of this conflict is the city's proposed plan to ban styrofoam from stores and restaurants. AMNY is reporting that protesters representing small businesses across the city gathered at City Hall to fight the proposed measure.
Styrofoam is soft, lightweight, durable and most importantly cheap, making it extremely useful for storing hot liquids and food. The substance is also highly detrimental to the environment. Restaurant workers like Rosemary Nunez aren't concerned with environmental issues but the economic impact the ban would have on businesses.
"This is just another example of the administration trampling on the interests of the people who create jobs in this city," AMNY reported Nunez saying.
The plan to ban styrofoam is supported by Mayor Michael Bloomberg, City Council Speaker Christine Quinn and Councilman Lew Fidler, however it is not known when the Council will vote on the measure.