Prospect Park's Hidden Rose Garden To Be Restored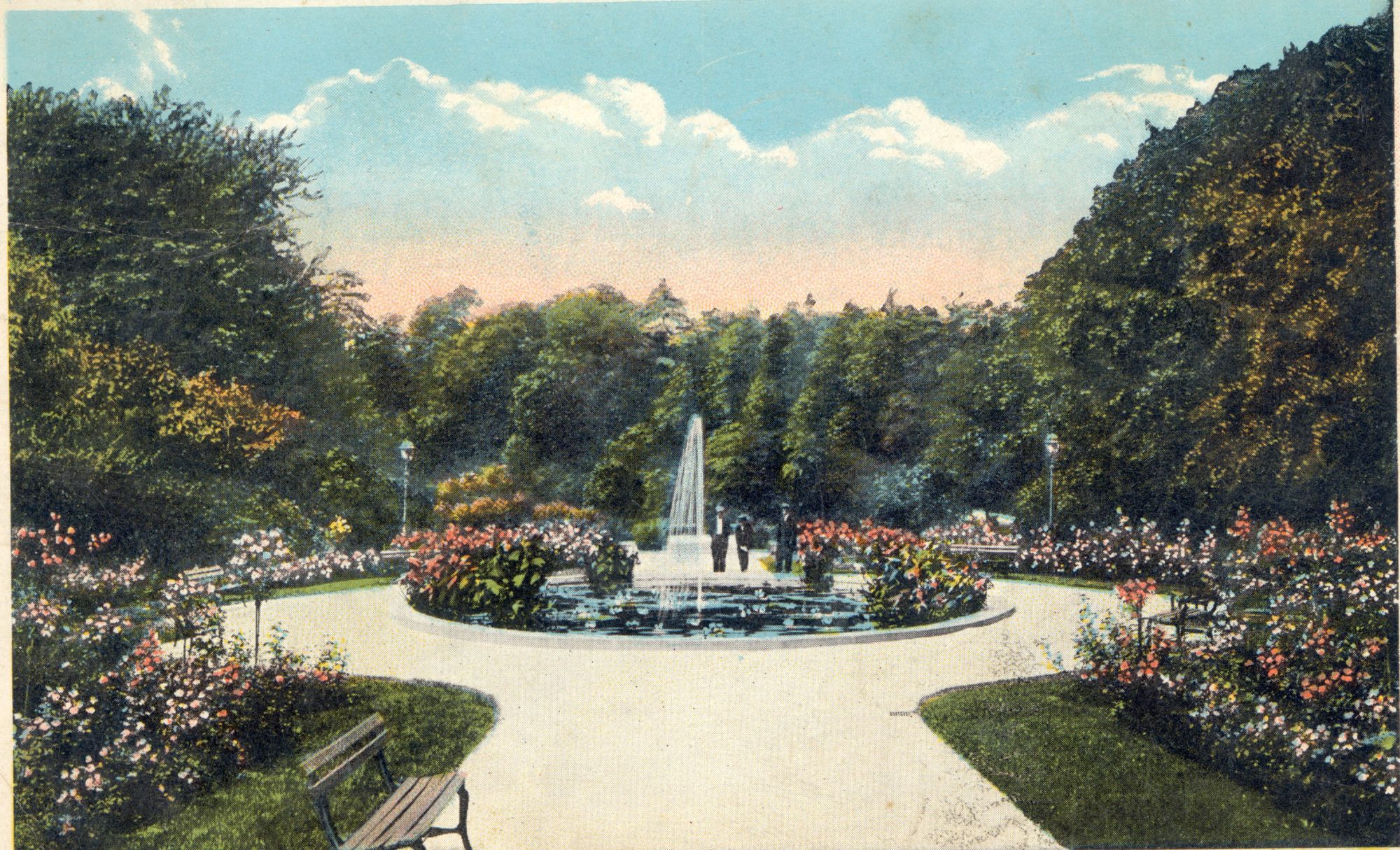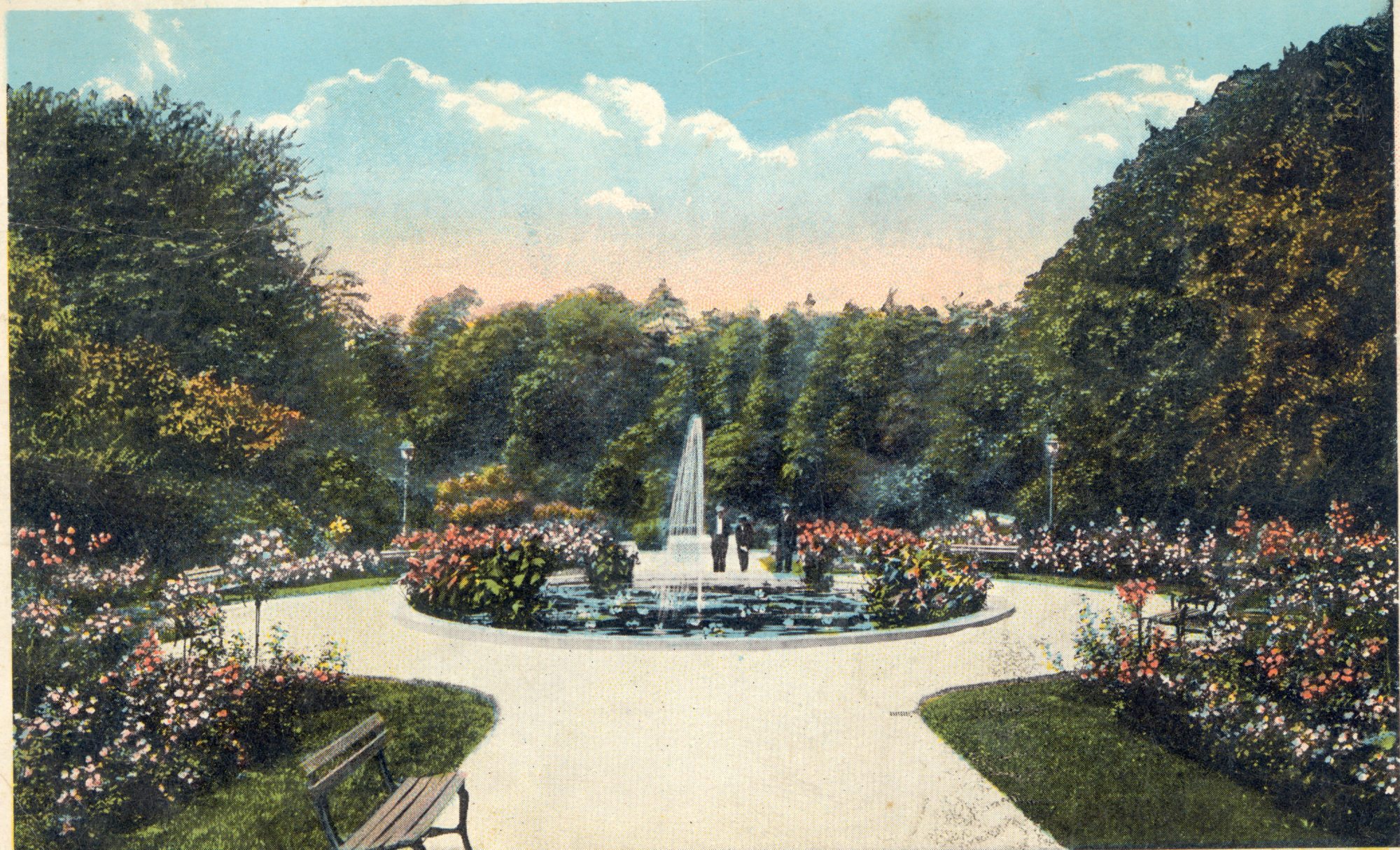 "The Rose Garden is tucked away in the northeast corner of Prospect Park in a heavily wooded area that is surrounded by steep hillsides", Prospect Park's website states, but ask a neighbor and few would be able to pinpoint its location.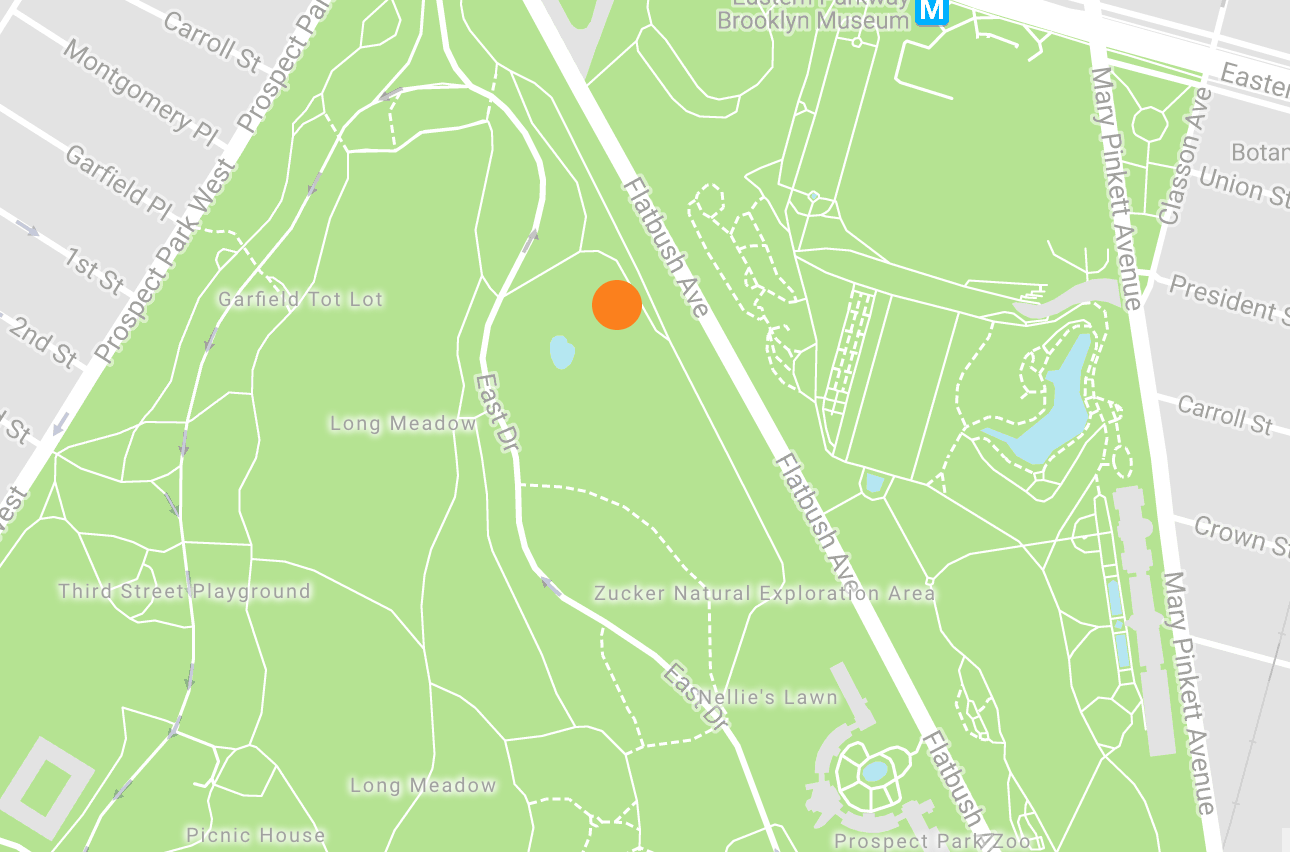 Originally the 2.5 acre area was designed as a Children's Playground, complete with parallel bars, swings and seesaws, with a croquet lawn and maze, according to the Park's archives. It also was home to the Park's first, horse-powered carousel.
During the City Beautiful Movement at the turn of the 20th century, the famous architecture firm of McKim, Mead and White redesigned the space to create a Rose Garden with three lily ponds.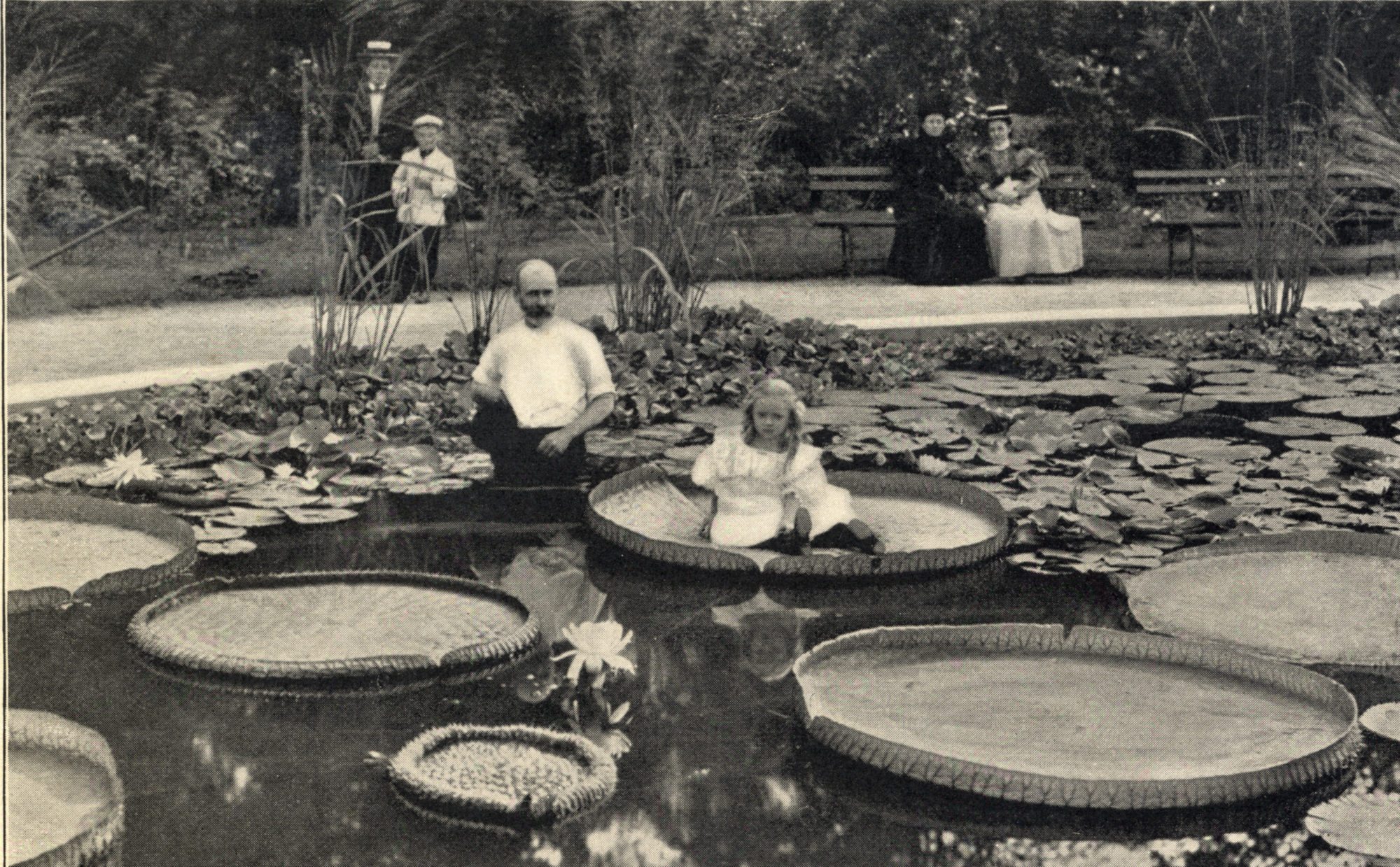 The Rose Garden was a popular destination before the Brooklyn Botanic Garden opened to the public in May of 1911.
Over time, like most of Prospect Park prior to the founding of Prospect Park Alliance, this area became neglected. By 1969 the roses were long gone, and city's attempt at bringing life to the area by turning the pools into fountains was compromised by leaky underground pipes that flooded the area, were never fixed, and so the pools have been dry ever since.
Reimagining the Rose Garden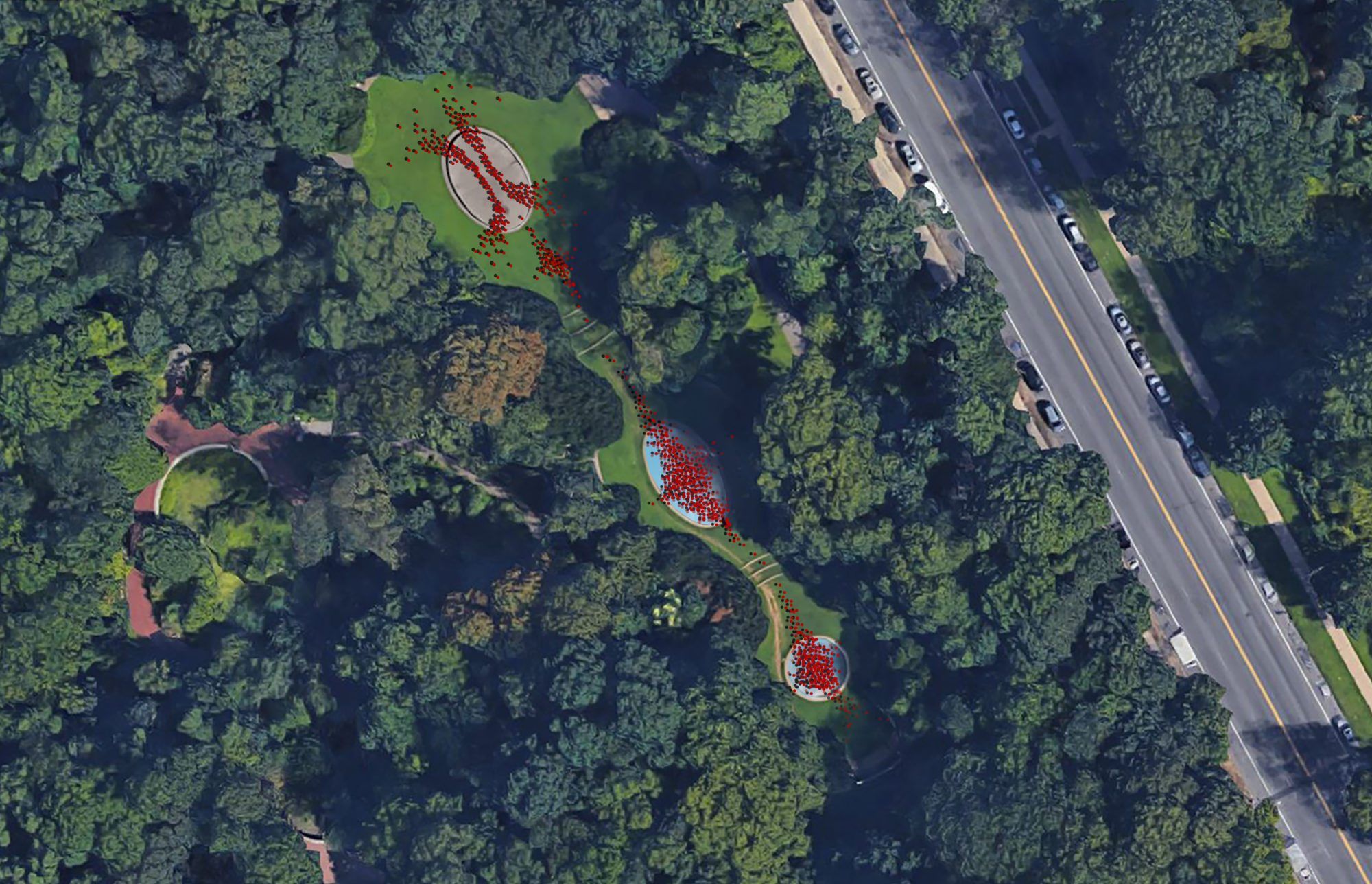 Prospect Park Alliance is working with  Hester Street Collaborative to engage with communities around the Park and other regular users of the Park to develop a vision for the area.   Over the course of the summer and fall, these organizations will be reaching out to the community in a variety of settings, including a Community Design Workshop on June 10.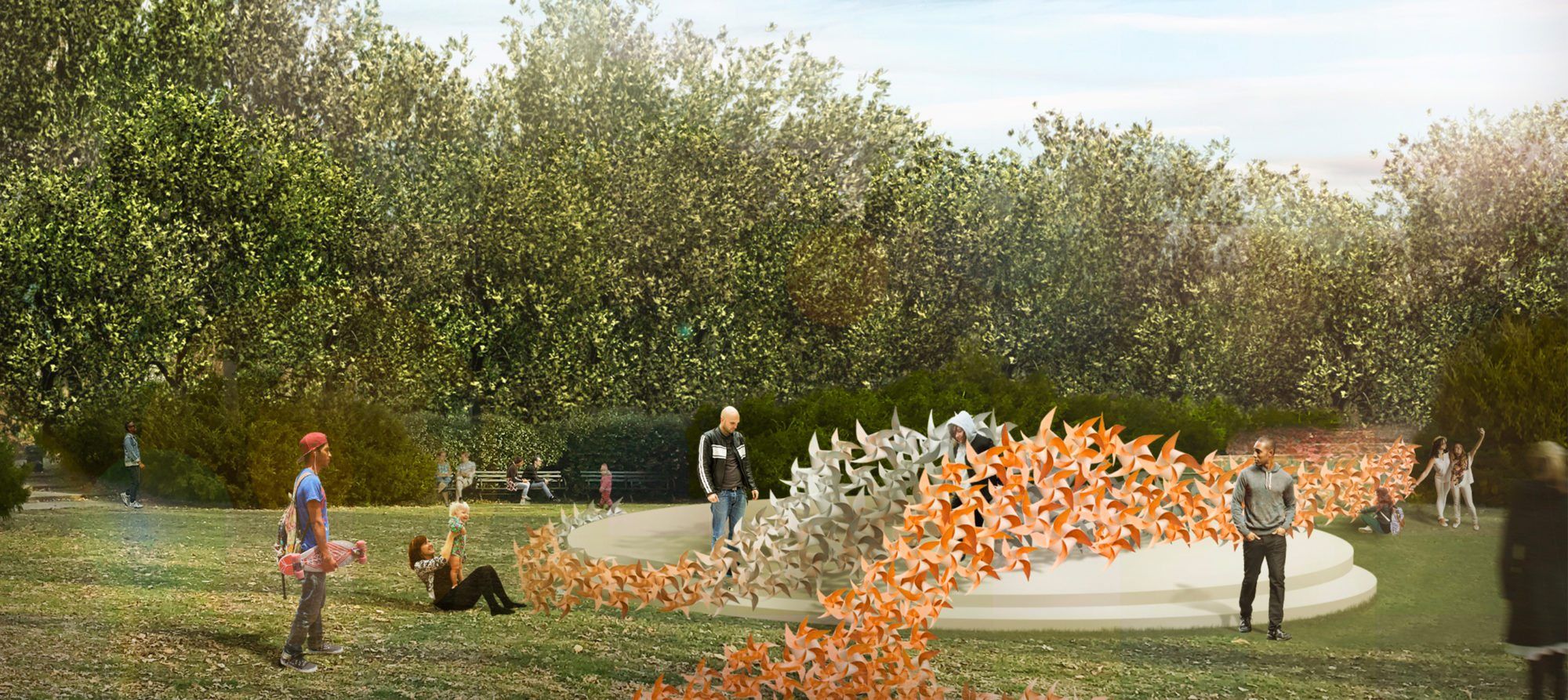 July 7, is the launch of The Connective Project, an immersive art installation of thousands of pinwheels designed by Suchi Reddy of Reddymade Architecture + Design that will blanket the Rose Garden until July 17th, 2017. This is your chance to participate.
Starting June 1, the Alliance will solicit submissions from the public: artwork, photos, verse or prose that express their love of Prospect Park.  All submissions will be featured on an online gallery, while select pieces will be printed and transformed into one of 7,000 pinwheels that will be showcased in the Rose Garden, constructed of weather-resistant biodegradable paper made from stone dust, as part of the Connective Project.
"Since its founding, Prospect Park Alliance has been focused on restoring the Park for the enjoyment of all of Brooklyn," said Sue Donoghue, president of Prospect Park Alliance. "Through these innovative community engagement initiatives, we are looking to involve all of the diverse communities that consider the Park 'Brooklyn's Backyard' in the future vision of this corner of the Park, one of the few remaining landscapes untouched by restoration."