Prospect Park West Fire Injures Two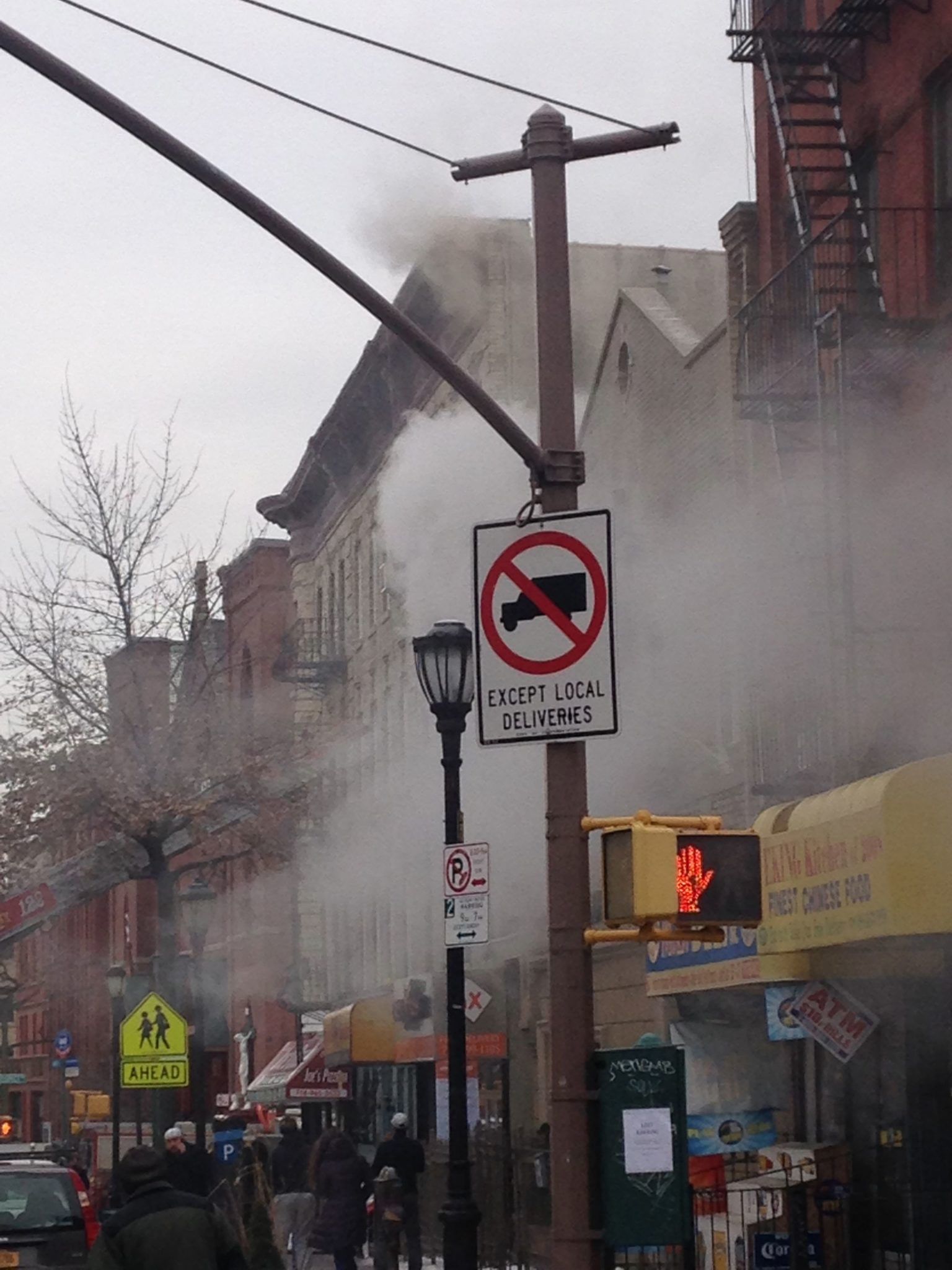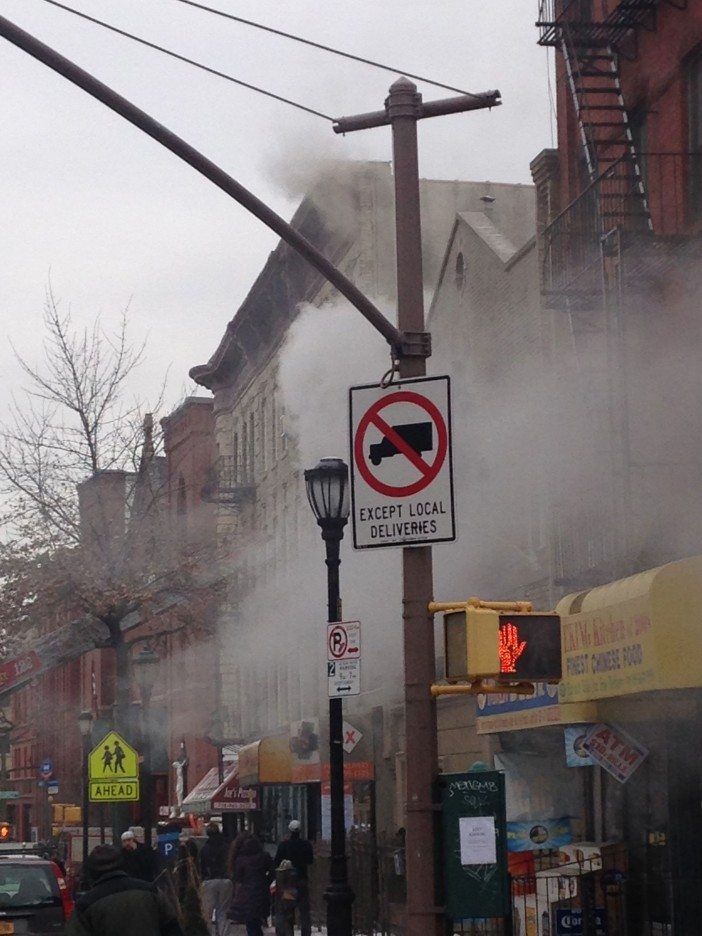 A fire in a four-story apartment building on Prospect Park West sent two people to the hospital with serious injuries yesterday and caused several families to evacuate their homes.
According to the FDNY, the fire broke out on the third floor of 263 Prospect Park West, between Prospect Avenue and 17th Street, at about 11:30am on Tuesday. It took about 60 firefighters to deal with the blaze, which they got under control just after noon.
The two victims were taken to Methodist with non-life-threatening injuries.
About 35 residents were displaced by the fire, the American Red Cross tells the Brooklyn Eagle, which notes that 18 of those people required assistance securing emergency housing.
The FDNY says the cause of the fire is under investigation.