Prospect Park Turns Construction Fence Into Photo Exhibit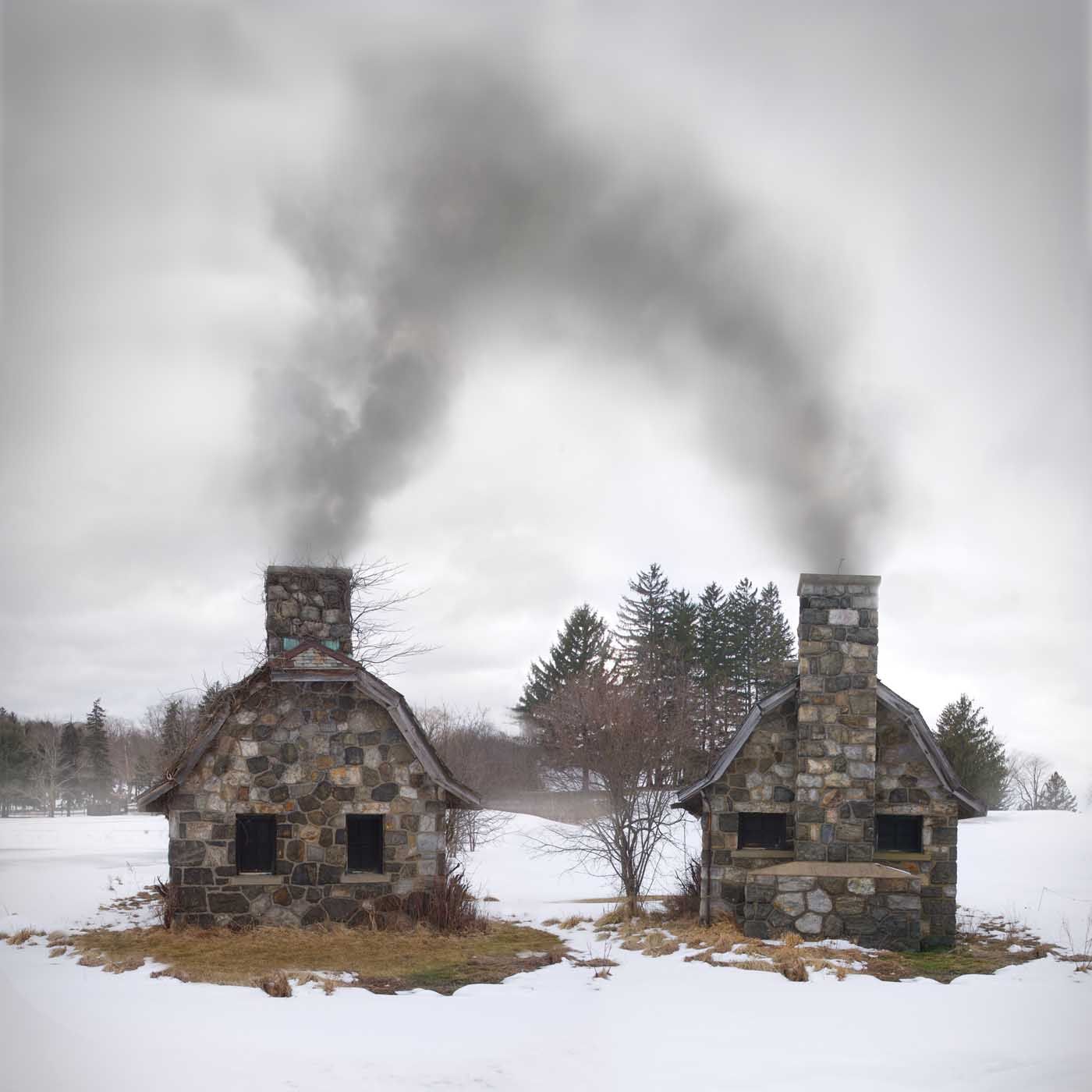 The Prospect Park Alliance is teaming up with ArtBridge, a nonprofit that presents public art projects at construction sites, to turn the construction fencing around the historic Wellhouse — which the park is transforming into a public restroom featuring composting toilets — into an outdoor photo installation. The exhibit, called Natural Disruptions, features the work of two local artists, Mark Dorf and Anthony Goicolea.
Both artists work to alter our understanding of nature through the digital manipulation. Goicolea alters landscapes, while Dorf's work considers the ways that science and technology define our relationship with nature.
"The staggering amount of construction fencing in New York City is actually an ideal canvas to display the work of local artists," said ArtBridge Executive Director Stephen Pierson. "ArtBridge is thrilled to work with the Prospect Park Alliance to promote two compelling Brooklyn artists, while making the Park even more vibrant."
"Part of the mission of the Prospect Park Alliance is to provide the public with access to engaging programming that reflects the Park's role as a place for reflection and contemplation," said Sue Donoghue, president of the Prospect Park Alliance. "Prospect Park has always been an inspiration to artists, and it is wonderful to be able to showcase the work of these two Brooklynites."
Natural Disruptions will be on view starting today through Summer 2016. The photo installation consists of more than 40 artworks, running 300 feet along Wellhouse Drive, and ranging from 6 to 8 feet high. To learn more about the exhibition and to find out how to win a limited edition print from the show, visit prospectpark.org/artbridge.