Prospect Park Pups To Make A Safer Splash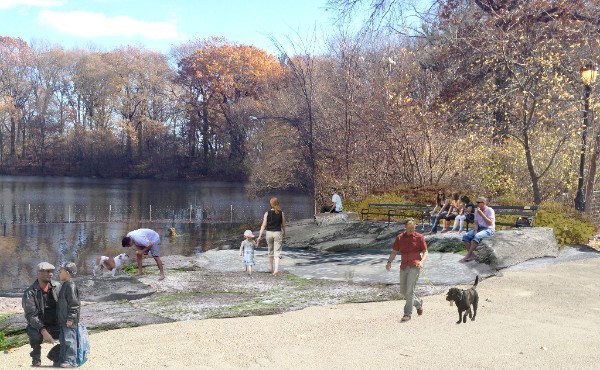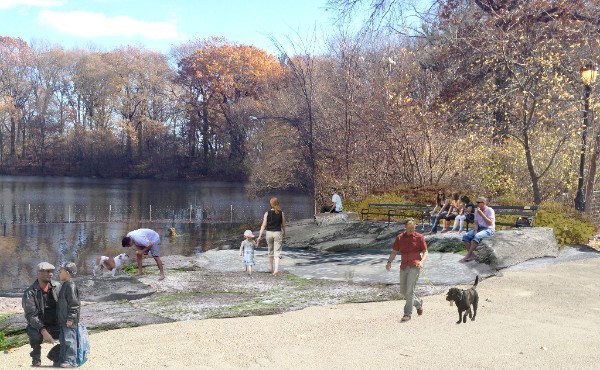 If you're one of the people who likes to bring your dog to swim at Dog Beach in Prospect Park, this is exciting news for both you and your canine friend. The Prospect Park Alliance will be completing a restoration of Dog Beach so that the dogs of Prospect Park will have a clean, safe and beautiful place to swim. This promotes both the environment and health for the dogs.
"Our four legged friends (and their owners!) will be very pleased to see that new renovations are underway at Dog Beach in Prospect Park," said Council Member Brad Lander. "Together with my fellow members in the Brooklyn delegation of the City Council, Borough President Adams, and the Prospect Park Alliance, we're making sure canines and humans alike have the best experience they can in Brooklyn's Backyard."
The renovations include a replacement of the current pavement and a change in the fencing that is already there. Potentially dangerous aquatic plants will also be removed from the water, and then replaced with more dog-friendly plants. Don't worry, though — the natural wildlife of Dog Beach will not be affected during these renovations.
"We have seen a great deal of community support for the restoration of Dog Beach," said Sue Donoghue, President of the Prospect Park Alliance. "Improving the area will ensure that dogs and their owners have a beautiful, unique amenity to enjoy, while we enhance the health of the lakeshore for wildlife."
You can look forward to bringing your dog to swim in a new and improved Dog Beach next spring.