Proposed Public School Rezoning Shakes Up Park Slope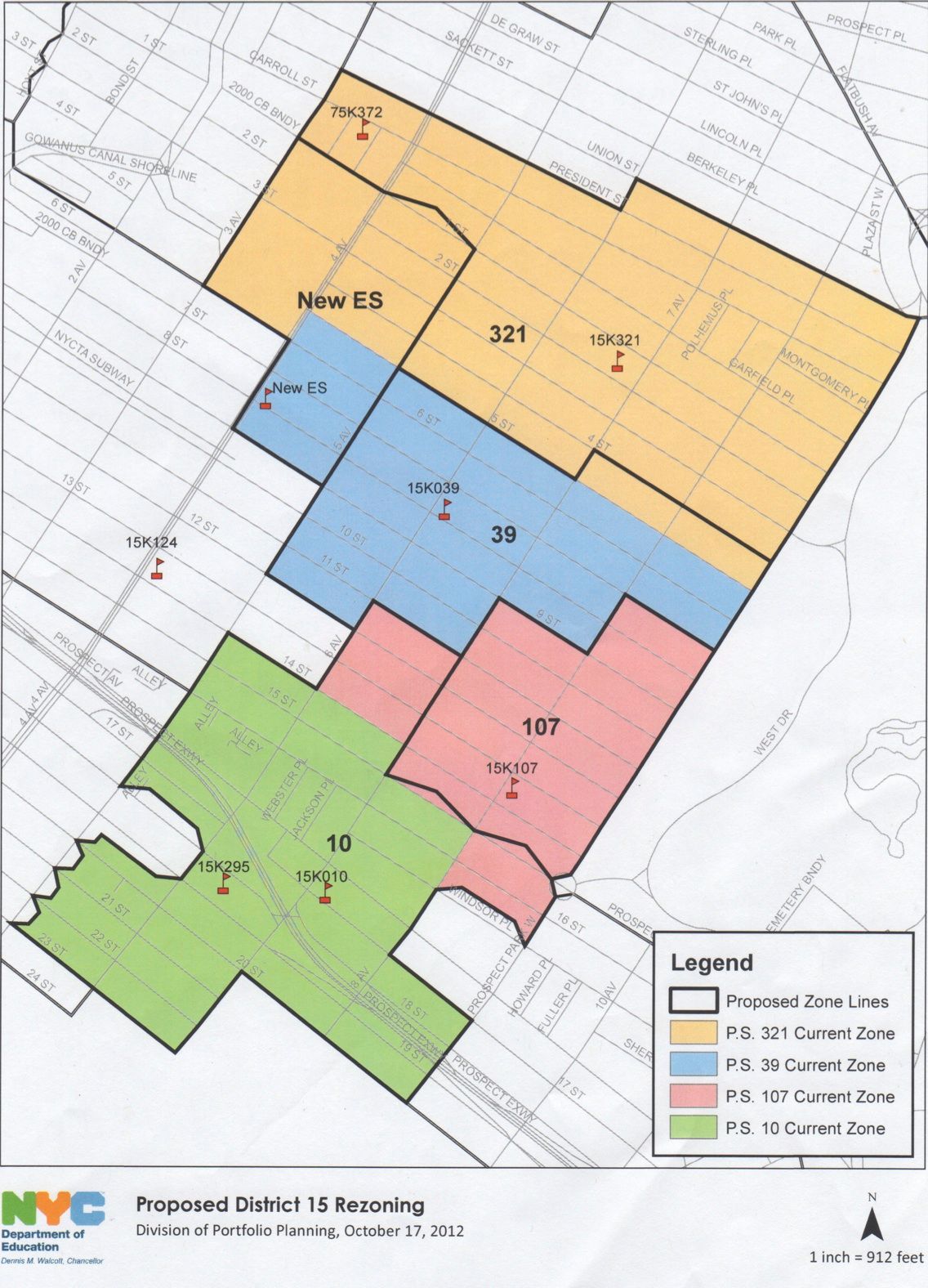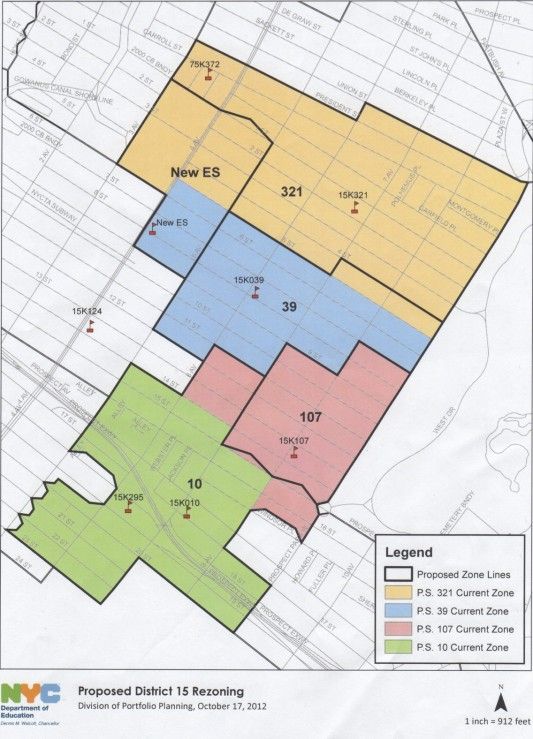 Perhaps as a buildup to a really awesome Halloween scare, District 15 authorities rolled out their proposed rezoning plans for Park Slope's elementary schools last night. It certainly frightened the parents who attended the public Community Education Council meeting.
The proposed changes would affect public schools 10, 39, 107 and 321. PS 39 would lose students living west of 5th Avenue and would gain some students from the southern section of PS 321. PS 321 would lose students living on 4th and 5th Streets between 7th Avenue and PPW, as well as a those living west of 5th Avenue and south of 1st Street. A new school at 211 8th Street (at 4th Avenue) would absorb the area given up by PS 39 and PS 321. In addition, PS 107 would cede territory west of 7th Avenue, as well as that south of 15th Street, to PS 10.
The proposal would alleviate some of the overcrowding at PS 39, PS 107 and PS 321, though those schools and the new school would still be over 100% capacity. Note that the plan affects only incoming students starting next year. Currently-enrolled kids would remain where they are.
Parents who attended the meeting were up in arms at the proposed changes. Objections ranged from the current schools losing diversity (lower income and minority students primarily reside in the area to be rezoned) to unfairness for families being zoned out of their current school to the lack of alternatives offered. Parents were unnerved by the unknown quality of the new school and at the prospect of younger siblings having to attend a different school, though the school council assured everyone that had siblings in the new zones would get priority at the old schools.
PS 321 parents pointed out that some overcrowding is due to parents who lie about their address or move to Park Slope to qualify for the school zone, then move away a year later. One father who bought a house two years ago and is now faced being zoned out of PS 321 talked about seeing crowds of kids getting out of the subway and heading to 321 every morning.
PS 321 Principal Liz Phillips had originally opposed the rezoning plan, favoring instead a plan to make the St. Thomas Aquinas building on 8th Street and 4th Avenue into an early childhood center for the district, allowing elementary schools to retain their zoning lines. But she came around, she said, when her school's year-t0-year growth failed to subside. PS 321, like PS 39, is currently at 128% capacity. PS 107's student body is 158% larger than capacity.
Affected residents are invited to weigh in during the comment period, which lasts until Wednesday, November 28. Interested parties can contact the district superintendent Anita Skop at askop@schools.nyc.gov or 718-935-4317; the Community Education Council at CEC15@schools.nyc.gov, or the Office of Portfolio Management at brooklynzoning@schools.nyc.gov.  The subject line should read "District 15 zoning."