Prisoner Hangs Self In 61st Precinct Station Cell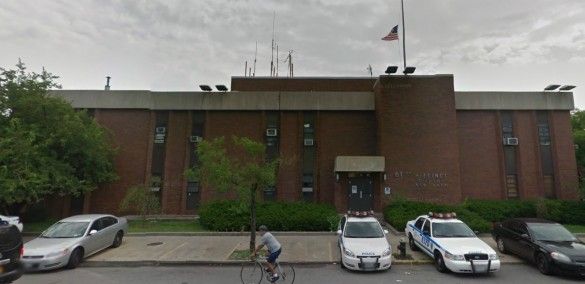 A prisoner, arrested on charges of drug possession, used his shirt to hang himself in the 61st Precinct police station (2575 Coney Island Avenue). According to a report in the New York Daily News, the prisoner was taken to Coney Island Hospital (2601 Ocean Parkway) but died there this past Thursday.
The 29-year-old prisoner, who remains unidentified, was arrested on August 30 when police discovered he had ketamine, a hallucinogenic drug, stashed in his car. After his arrest, he was found hanging in his cell at 5:45 a.m. The Daily News described the subsequent investigation that is now to be taken place:
Internal Affairs is looking into whether cops followed the rule that requires them to check on prisoners every 30 minutes.
"I can tell you that we do an in-depth investigation any time anything like this happens, and that is precisely what's going on now," Police Commissioner Raymond Kelly said.
"So we are looking at that aggressively, Internal Affairs division along with the Brooklyn District Attorney's Office."