PowerUP! Competition Awards Money To Local Entrepreneurs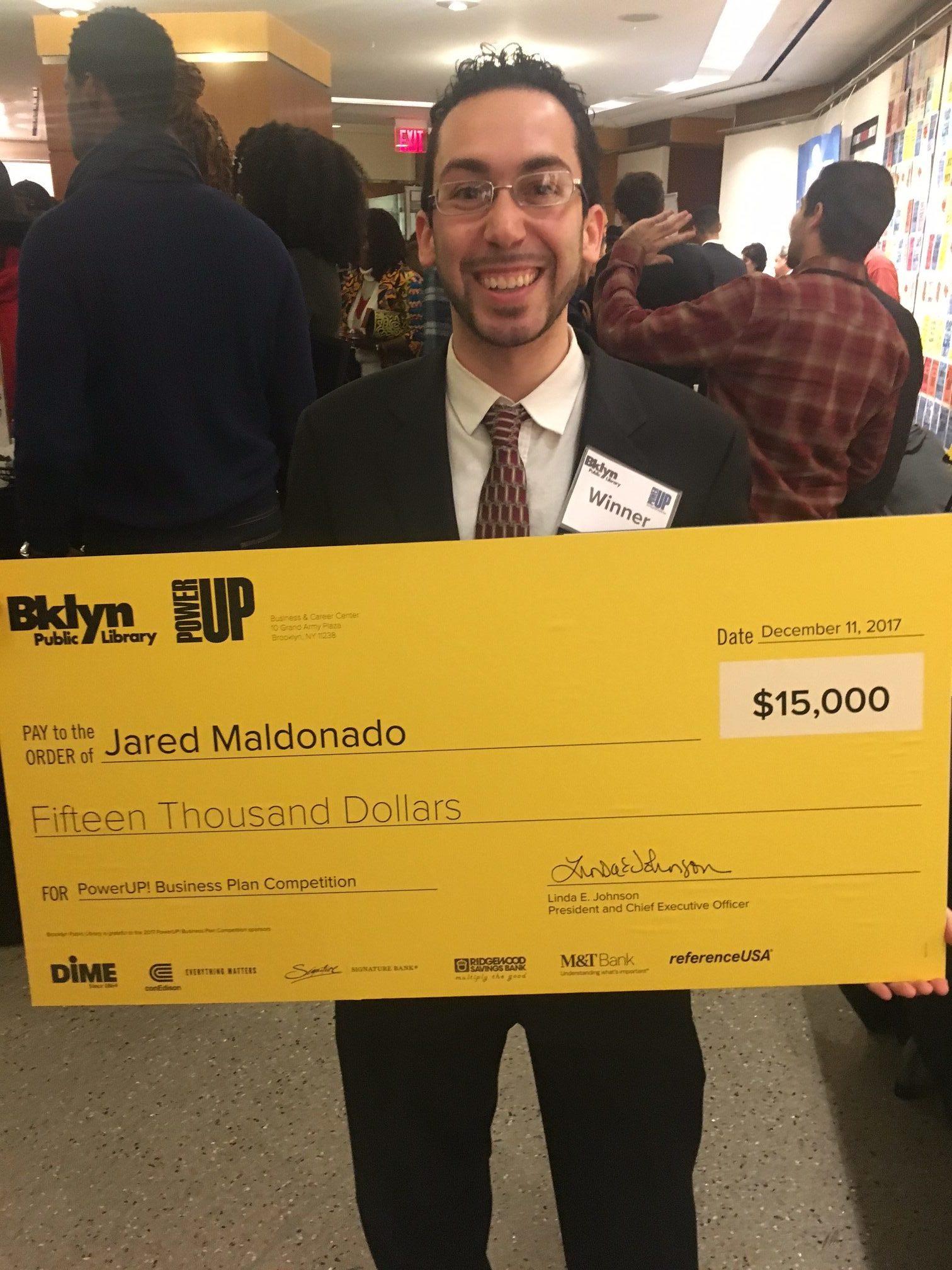 Entrepreneurs from across Brooklyn came together last night to compete for cash prizes at the Brooklyn Public Library's PowerUP! Business Plan Competition.
The $15,000 first prize went to Jared Moldonado, founder of Catch-A-Ride, a bus service connecting the outer boroughs to cities in the northeast.
All told, the event awarded more than $30,000 to local entrepreneurs.
"Brooklyn is home to many innovative entrepreneurs, and BPL is proud to have helped over 100 of them launch businesses around the borough," said Linda Johnson, President of the Brooklyn Public Library.
66 entries were whittled down to 12 finalists by a panel of judges consisting of local business owners and academics. Runners-up Paragon, a contractor and bid tracking company, and Meet The Writers, a program for bringing authors to local schools, received $5,000 each.
Now in its 14th year, the PowerUP! competition has awarded more than $350,000 to local entrepreneurs, helping to launch some well-known Brooklyn businesses, like Dog Parker, Argyle Yarn Shop, and Greenlight Bookstore.
"The Power Up! Awards are a great resource to help aspiring young entrepreneurs who have an enormous impact on Brooklyn's economy," said Andrew Hoan, President of the Brooklyn Chamber of Commerce.
Other businesses that received recognition included an LGBTQ card company, a service to match up veterans with employers, and a granola bar made from grain used in brewing.
PowerUP! alumni Island Pops, Tamra Teahouse, Jest Green, Bogota Latin Bistro and Soul Sister Quisine were present as well, providing food for the event.