Potential Marijuana Dispensary On 3rd Avenue And 28th Street Approved By CB7 Committee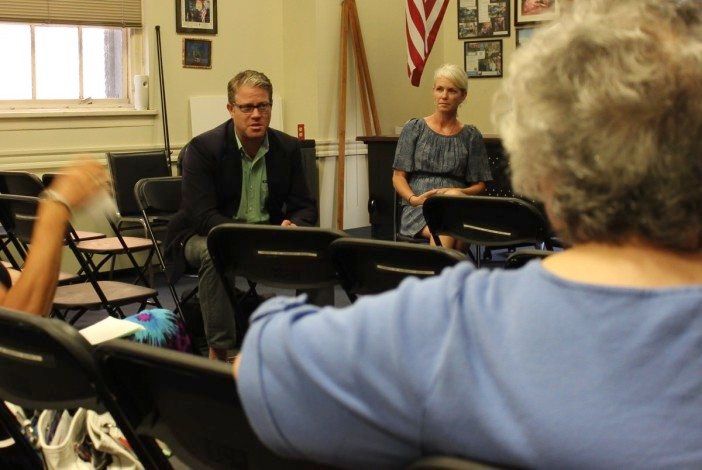 The Community Board 7 Health and Mental Health Committee gave unanimous approval on Wednesday to a potential medical marijuana dispensary coming to 3rd Avenue and 28th Street, the location of the former batting cages.
Mindful Medical, a Colorado-based company, is planning to turn 800 3rd Avenue into one of their four allotted dispensaries if their license is approved by the State of New York. Their other planned locations are in Binghamton, Buffalo, and Yonkers, with a growing facility in Georgetown, NY.
State health officials are expected to announce the companies chosen to run medical marijuana dispensaries as early as this week, according to reports. Mindful is one of 43 applications for the licenses.
Erik Williams, Mindful's Director of Government Affairs, discussed the plan for the dispensary with the CB7 committee, outlining the extensive security measures that will be put in place if the company receives a license. Williams said there will be high definition security cameras and security guards surrounding the building.
"Our cameras have actually helped reduce crime in the neighborhoods surrounding our facilities in Colorado," explained Mindful Colorado CEO Meg Sanders.
Williams emphasized that the dispensary would be a destination and would bring people into the neighborhood, but noted that their products would be by prescription only and people would not be able to just come in off the street.
Patients with certain diseases, including cancer and AIDS, must receive a recommendation from a physician and obtain a state identification card to use the dispensary. And dispensaries can only sell one-month supplies, which are tracked with a system similar to the iStop system, which tracks prescriptions of controlled substances.
The dispensary will have pharmacists and technicians to handle the marijuana and help patients understand how to use the products properly, said Williams. All of the products sold at the dispensary will be in the form of oils, tinctures, and pills. There will be no smokeable or edible products available. And Williams assured the committee that there would not be a discernible odor.
Mindful New York's CEO is Mark Justh, a Park Slope resident and the former CEO of Fleisher's Meats. He, along with other corporate staff, will work from the Brooklyn location as well.
If they are awarded the license, they plan to begin operating by January 1, 2016, Williams said. They also plan to hire locally and provide hands-on training at their facilities in Colorado.