UPDATE: Potential Electrical Issue Halts Q & B Service At Newkirk Plaza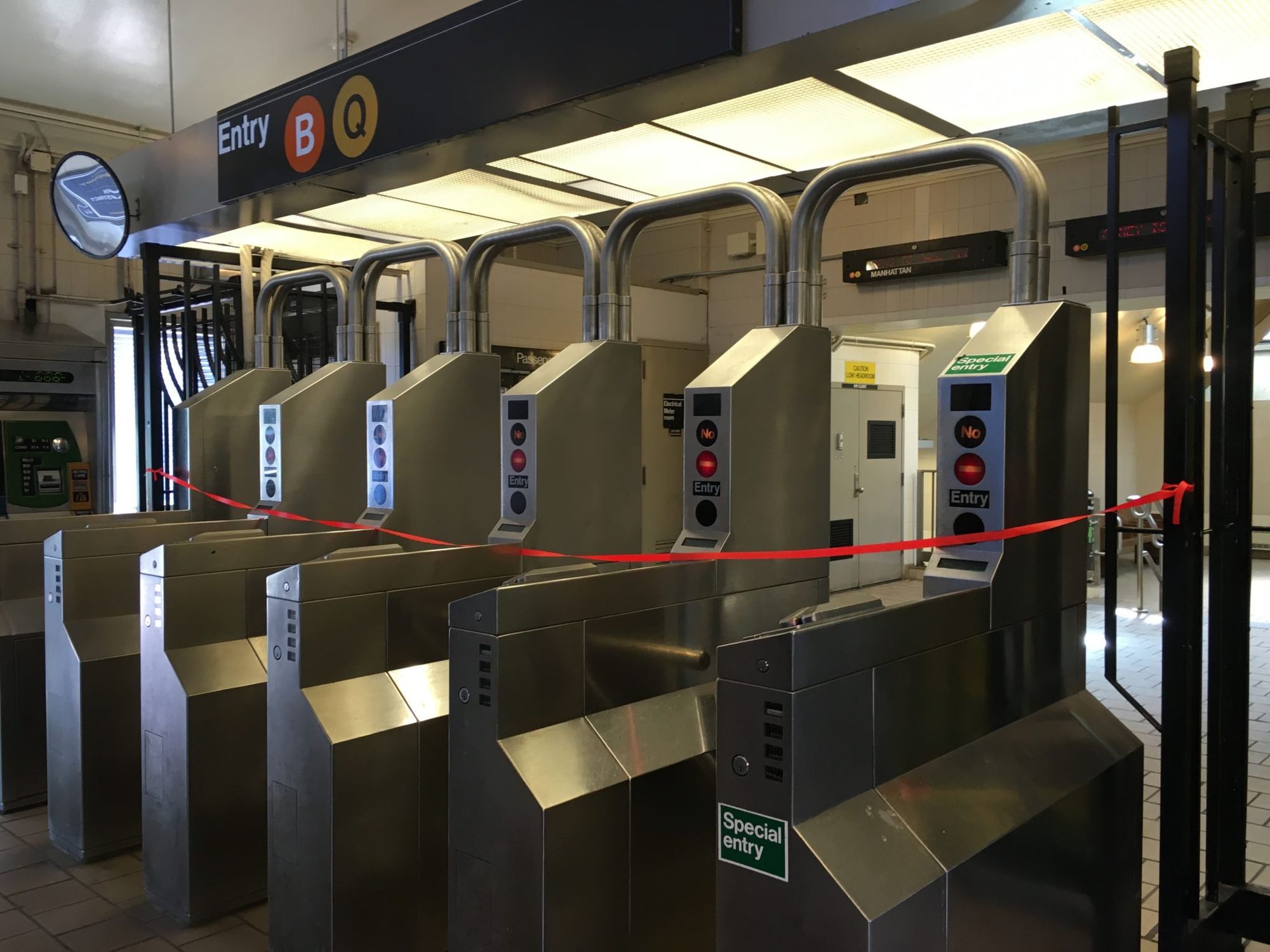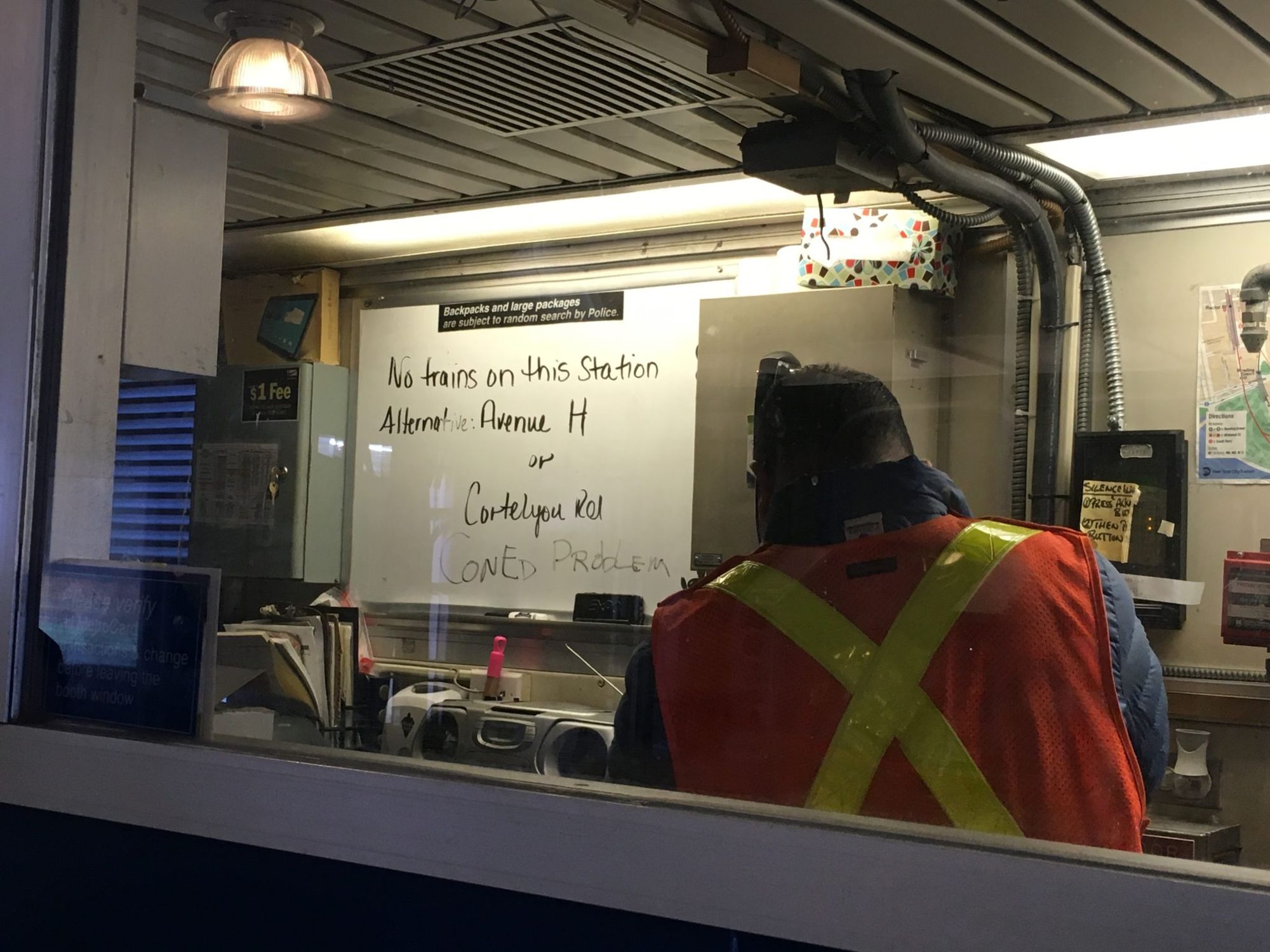 UPDATE [2:00pm]: Normal Service Returns
As of this morning, B and Q trains are bypassing Ditmas Park's Newkirk Plaza station in both directions due to a ConEd issue, confirmed MTA officials. This is all we know at this time but we'll continue to update this story.
Meanwhile, on the scene at 11am, caution tape wraps around the station on both sides of Newkirk Plaza at Foster and Newkirk Avenues.
ConEd electricians are on the scene investigating.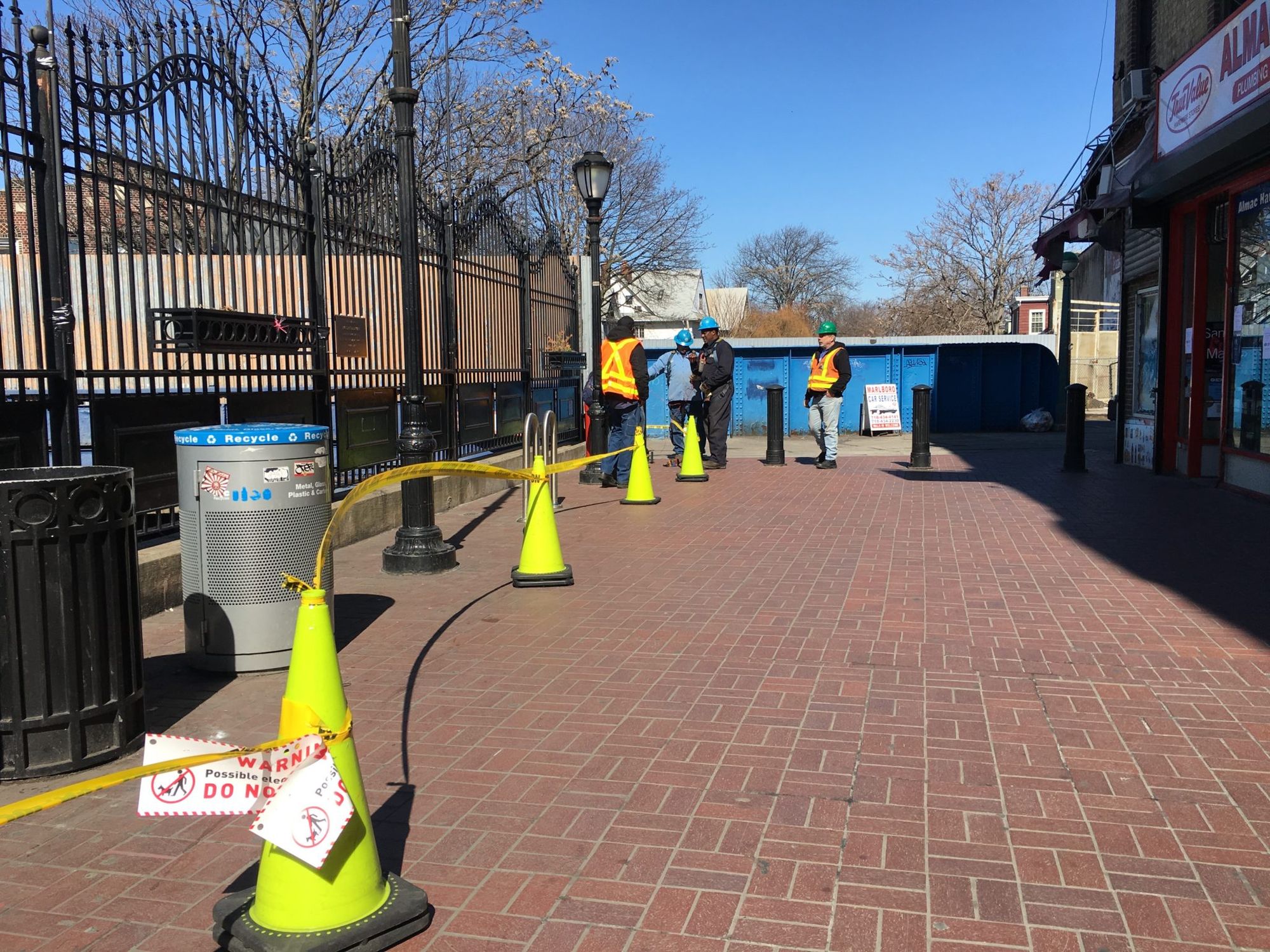 Hearing a train creaking into the station, groups of angry straphangers ran into the station but grimaced as they were faced with tape blocking off the turnstiles.
An MTA worker said no trains — or replacement shuttle buses — at this station and told the crowd to catch the train at Cortelyou Road or Avenue H instead.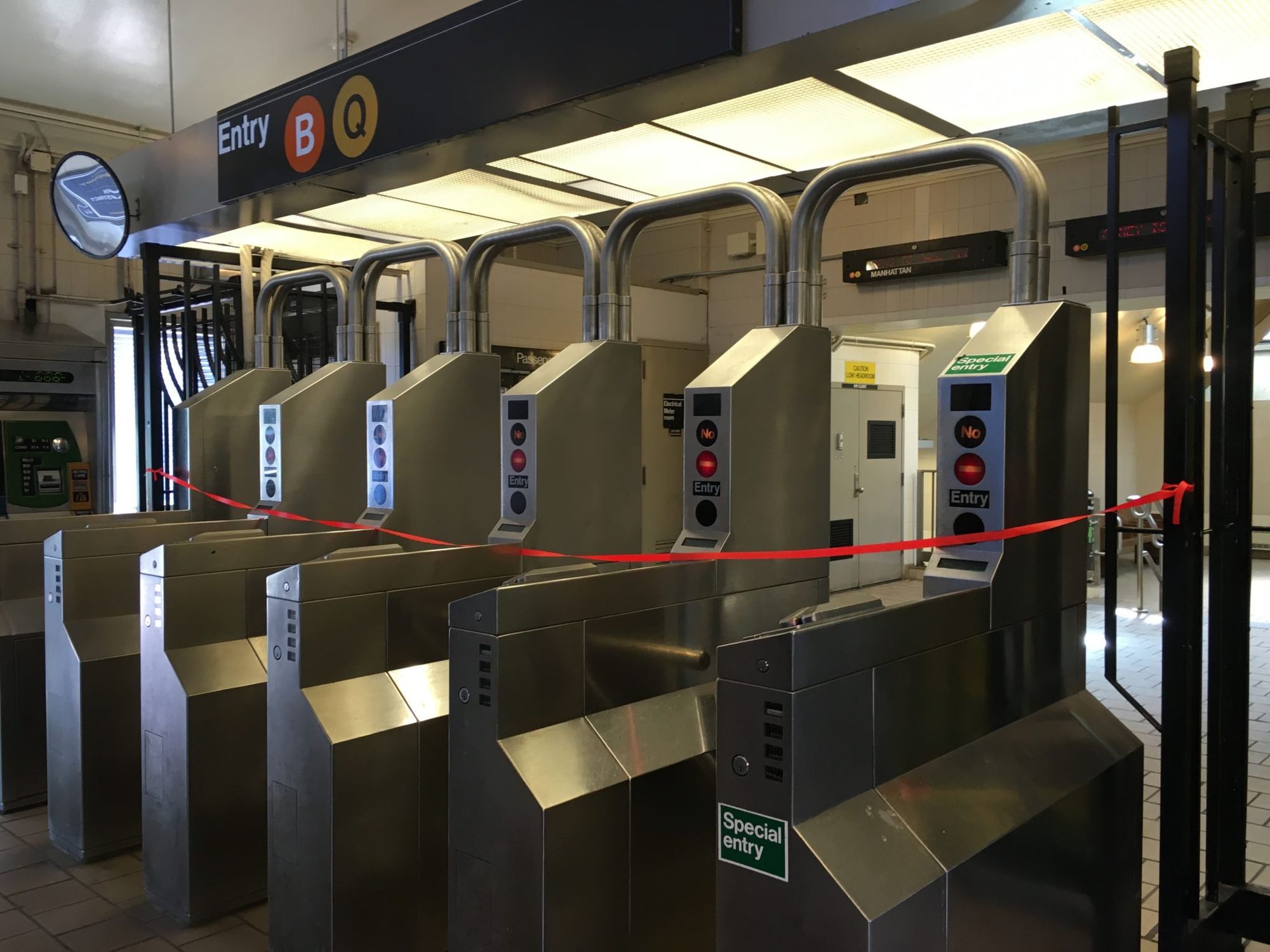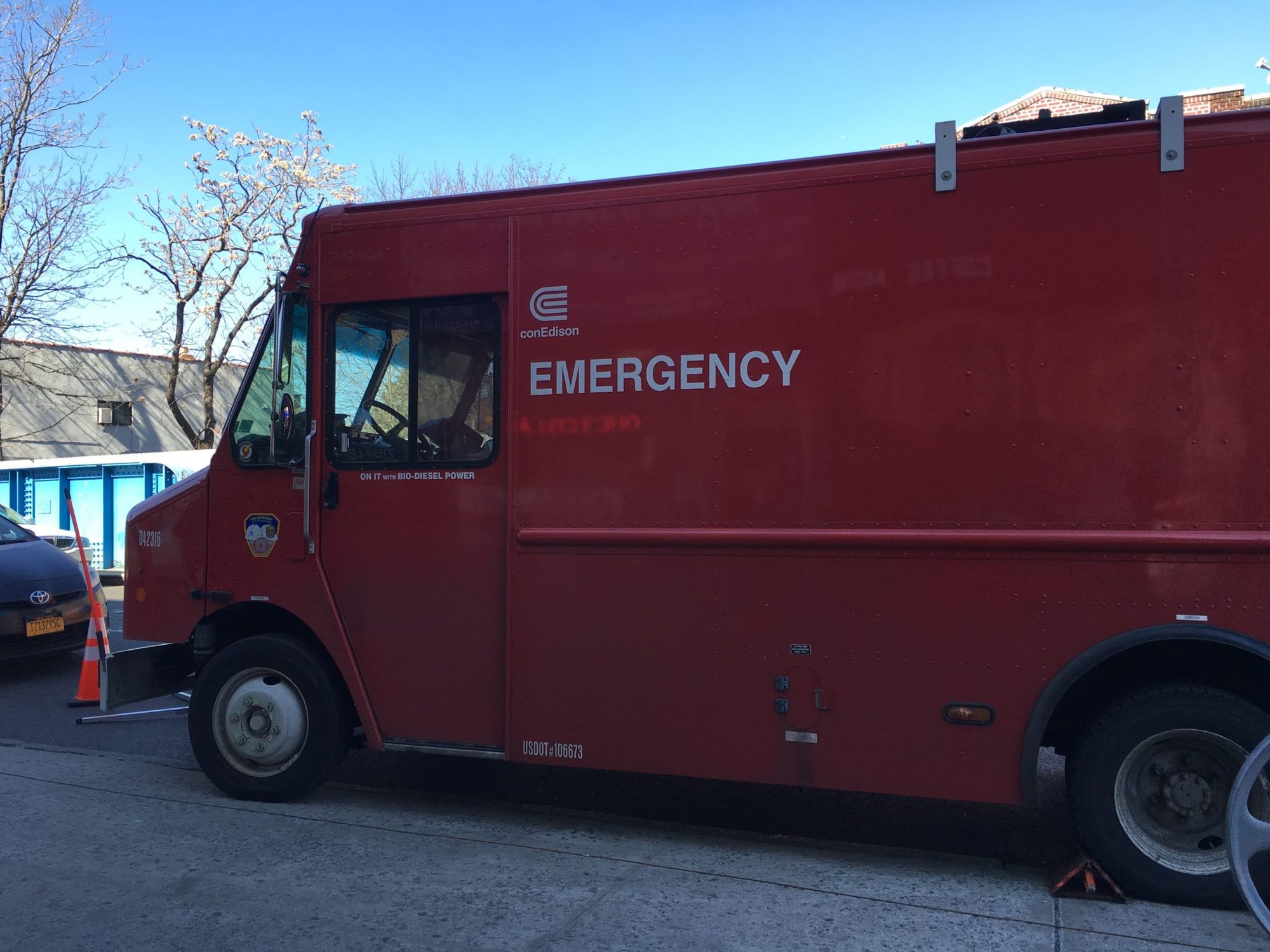 Check back for more updates.
All photos by Carly Miller/BKLYNER