Postcard: Brighton Beach Over A Century Ago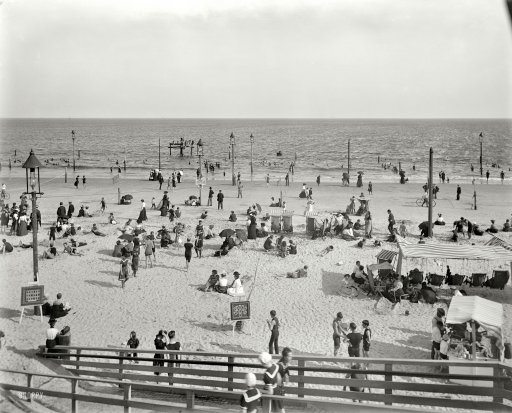 Brighton Beach in 1901, when people were wearing too much. That's the direct opposite of what you see today on the beach, where people are wearing too little.
And did you know that the beach once included a sign that read, "Neither indecent bathing suits nor immodest deportment will be tolerated." (You can see this sign better when clicking the link and then clicking on 'view hi-def image.')
Imagine if that sign still stood today?