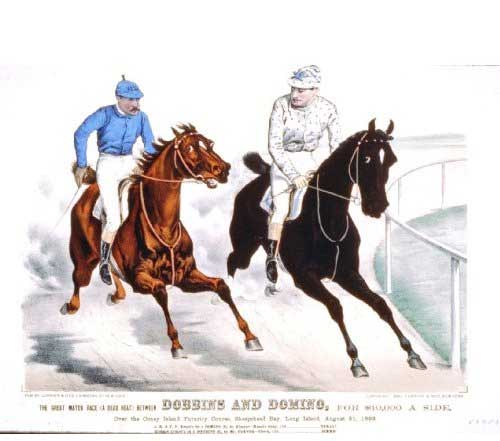 This entry into our Postcard series comes by way of an Amazon listing. The caption reads:
Great match race (a dead heat) between Dobbins and Domino, for $10,000 a side: over the Coney Island Futurity Course, Sheepshead Bay, Long Island, August 31, 1893
That puts this race as the fifth anniversary of the Futurity Stakes, which, when it launched on Labor Day 1888, was the richest race ever run in the United States. The Futurity still runs today over on the Belmont track.