Possible Tea Lounge Rival DAVIDsTEA Is Hiring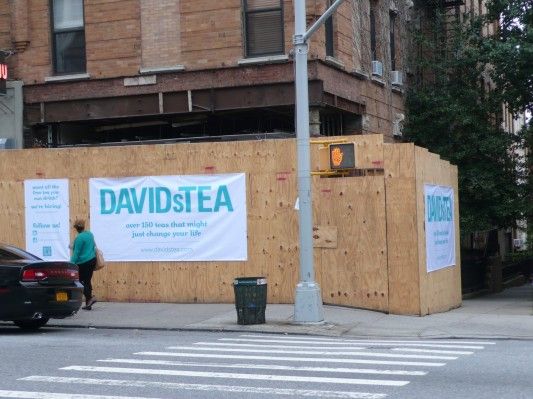 Attention out-of-work baristas: a new coffee tea house is coming to Park Slope.
After sitting empty for more than three years, there has been noticeable progress on the former Grecian Corner at 4th Street and 7th Avenue, as noted by Here's Park Slope a couple weeks ago. What lies ahead is DAVIDsTEA, a Canadian outfit that started in Montreal in 2008. Since then, the chain has opened dozens of tea houses across Canada, and this will be their third branch in the New York City area.
Best of all, they're hiring: contact Careers@davidstea.com for more info. The sign says employees get free tea. Score! Better than not being paid in bagels?