Portions Of Green-Wood Cemetery And St. Augustine Church Move Forward In LPC Consideration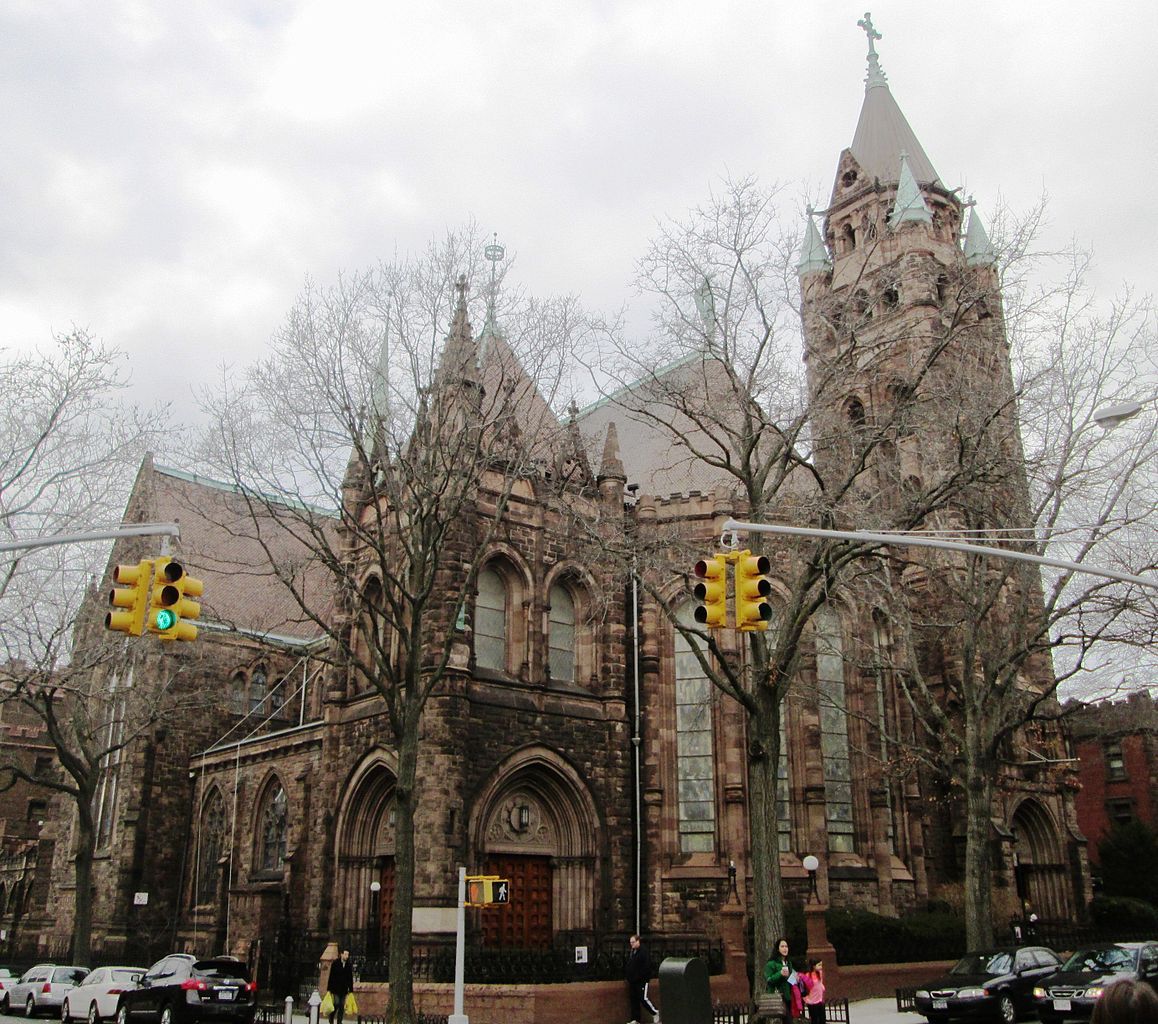 St. Augustine Roman Catholic Church (116 6th Avenue at Sterling Place) and portions of Green-Wood Cemetery are one step closer to landmark status.
At an all-day public meeting Tuesday to address its backlog of 95 properties, the city's Landmarks Preservation Commission (LPC) decided to keep portions of Green-Wood Cemetery, St. Augustine Roman Catholic Church, and 28 other properties on its calendar to prioritize for designation by the end of 2016.
The Commission considered feedback from a wide cross-section of stakeholders, including preservationists, architects, developers, community boards, property owners and elected officials and reviewed more than 15,000 pages of material on the backlogged properties.
"Our actions today represent an important step in addressing this backlog," said Commission Chair Meenakshi Srinivasan. "While challenging, I believe it was very much needed – the Commission's designation process should be open, fair and reasonable, and this is a necessary step to achieve that goal."
Although the entire Green-Wood Cemetery was initially proposed for designation Green-Wood Cemetery requested that the cemetery as an entity be taken off the LPC list. YIMBY reports that it "just isn't feasible, given the number of family-owned structures on the 478-acre property. Some individual structures on the property are already landmarks and the recommendation is to designate the chapel, caretaker's residence, and visitors cottage."
In addition, Gravesend's Lady Moody – Van Sicklen House is safe as well.
The historic home located at 27 Gravesend Neck Road dates back to the 17th Century and is built on land owned by the founder of the Town of Gravesend — Lady Deborah Moody herself.
Another local historic structure, the Coney Island Pumping Station, did not fare as well. The property was issued a "no action letter" which means it will be removed from the calendar, but can be added at a future date, reports the Brooklyn Eagle. The Art Deco facility designed by famed architect Irwin Chanin had been on the commission's calendar since 1980, but was determined to have had to have been too altered from its original state after years of neglect and vandalism, reports the Brooklyn Paper.
Two sets of limestone pegasus statues that once flanked the building have been moved to the Brooklyn Museum after vandals broke off the the horses' ears.
Advocates of the property once used to help combatting the fires at Coney Island's Dreamland, expressed dismay at the LPC's decision
"It's a city-owned property, so it's completely within their realm to fix this," architect Sean Khorsandi told the Brooklyn Paper. "It's their responsibility that it was not better protected."
Here are a full list of Brooklyn properties that survived the February 23 purge:
• The Lady Deborah Moody House in Gravesend (first proposed in 1966).
• Green-Wood Cemetery (first proposed in 1981).
• St. Barbara's Roman Catholic Church in Bushwick (first proposed in 1980).
• The cast iron-clad 183–195 Broadway Building in Williamsburg (first proposed in 1980).
• The Ukranian Church in Exile in Williamsburg (first proposed in 1966).
• St. Augustine's Roman Catholic Church and Rectory in Park Slope (first proposed in 1966).
Additional reporting by Donny Levit.
12:20pm, Thursday, February 25. The original title of the article did not clarify that portions of Green-Wood Cemetery were being considered for LPC status, as opposed to the entire cemetery entity itself. We regret the error.