Popular Pop-Up Pool Returns To Brooklyn Bridge Park For Final Season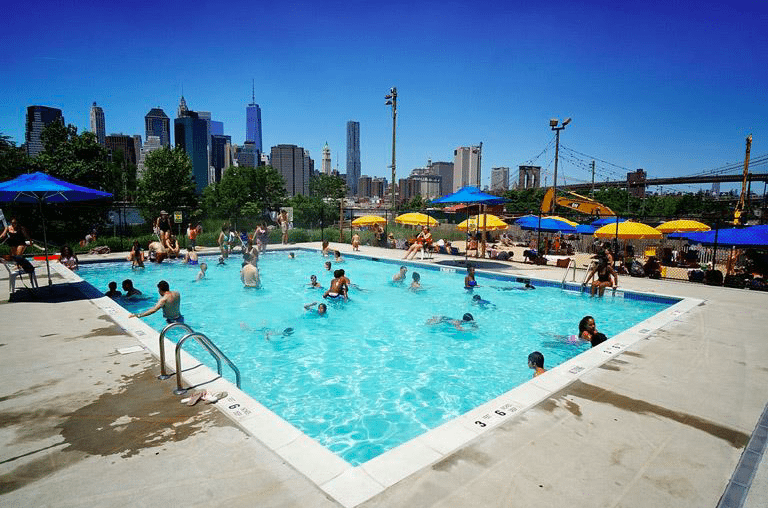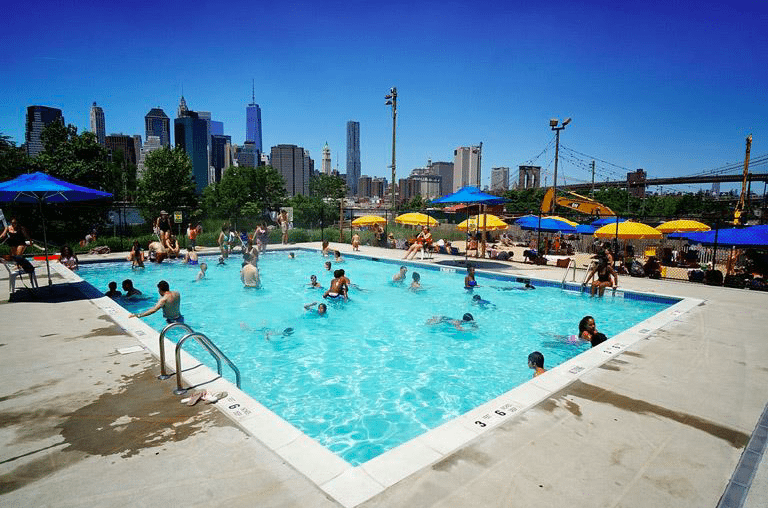 Summer is almost here!
New York City's free outdoor pools reopen on Thursday, June 29 and pool season has been extended to September 10 (one extra week!) this year. This includes Brooklyn Bridge Park's much-loved pop-up pool located at Pier 2, however, sadly, this summer may be the final season for this popular attraction.
The pop-up pool debuted in the park in 2011 with a five-year contract. It was to be removed to make way for sprinklers after 2016, according to Patch.
The pool is situated on the park's Pier 2 uplands which are slated to be developed into an additional three acres of green space, Curbed reported in October 2016. However, due to the demands of Love Our Pool, a group of local parents rallying to preserve the pool, park officials put those plans on hold for one more season of splish-splashing fun.
Love Our Pool has even garnered the support of local elected officials, including State Senator Daniel Squadron, Brooklyn Borough President Eric Adams, and Council Member Stephen Levin, Patch reports.
The pool measures 30″ by 50″ and gets as deep as three-and-a-half-feet. It includes deck concessions, showers, restrooms, and is FREE to the public.
When asked if Brooklyn Bridge Park plans to extend the pop-up's contract further or relocate the pool to a permanent location, a park representative would not specify, only telling BKLYNER, "We're thrilled to welcome families from across the city back to the Pop-Up Pool later this month for another summer."