Popular Community Bank Opening Technology-Based Pilot Branch On Avenue U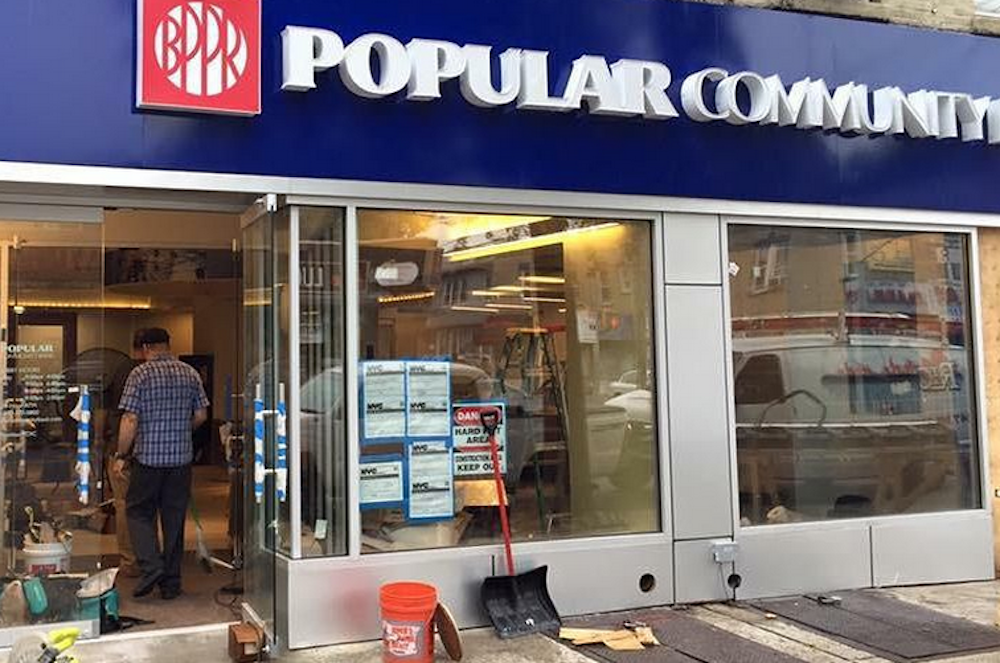 Popular Community Bank promises that its new branch, scheduled to open August 31 on Avenue U, will offer several "innovative" digital features, according to the company's website.
The technology-based pilot branch will include, among other services, a digital concierge that allows customers to check in by selecting one of five different service categories. A company spokesperson said the bank will provide details on other tech tools as the opening date nears.
The new location, 2121 Avenue U, was previously occupied by Capital Paint, which moved last year to a storefront further down the avenue, near East 28th Street.
The new branch will be the third Popular Community Bank in Sheepshead Bay. The location is also right next door to a Capital One.