Pop-Up Beach Party Coming To Downtown Brooklyn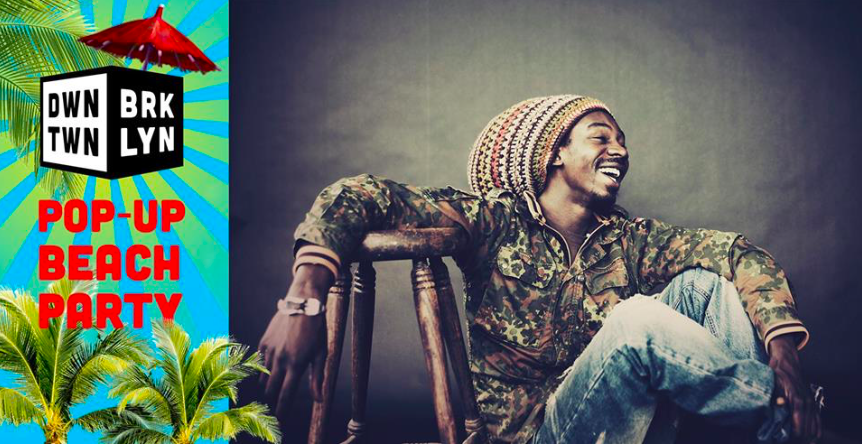 DOWNTOWN BROOKLYN – Can't make it to the beach this weekend? The Downtown Brooklyn Partnership will deliver beach vibes to Albee Square this Saturday with a free pop-up beach party.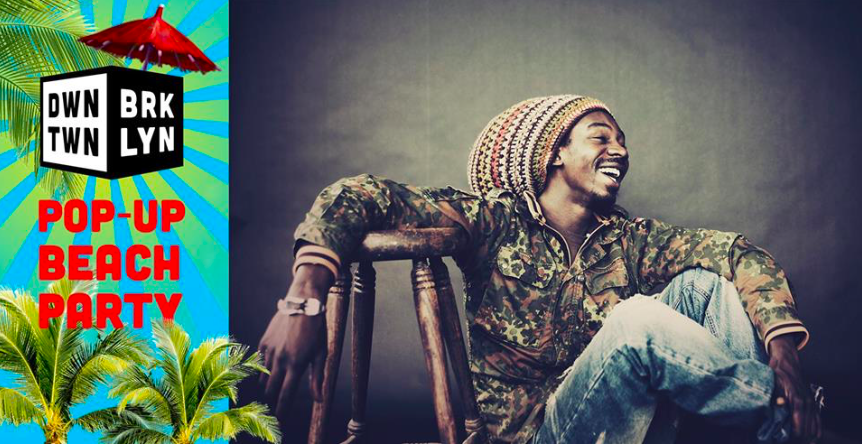 A live performance by Meta and the Cornerstones will set the mood while party-goers play badminton, make sand art, and pose for pictures at a beach-themed photo booth.
Born in Dakar, Senegal, reggae star Meta Dia began performing at the age of 14. He and the Cornerstones play roots reggae fused with Afro-Pop, hip-hop, rock, and soul, with vocals performed in multiple languages including English, French, Fulani, and Wolof.
Can't wait until the weekend to enjoy some music outdoors? Then check out tomorrow's free lunchtime R&B concert at MetroTech Commons from 12pm to 2pm. The Grammy-winning trumpeter Terence Blanchard will perform on Thursday, July 26, along with E-Collective, featuring Charles Altura on guitar; Fabian Almazan on piano and synthesizers; Oscar Seaton on drums; and David DJ Ginyard on bass.
Downtown Brooklyn Presents: Pop-Up Beach Party
Saturday, July 28, 4pm to 6pm
Albee Square (corner of Fulton and Bond Streets)
Free