Pomp And Circumstance: Teeny Tiny Fine Dining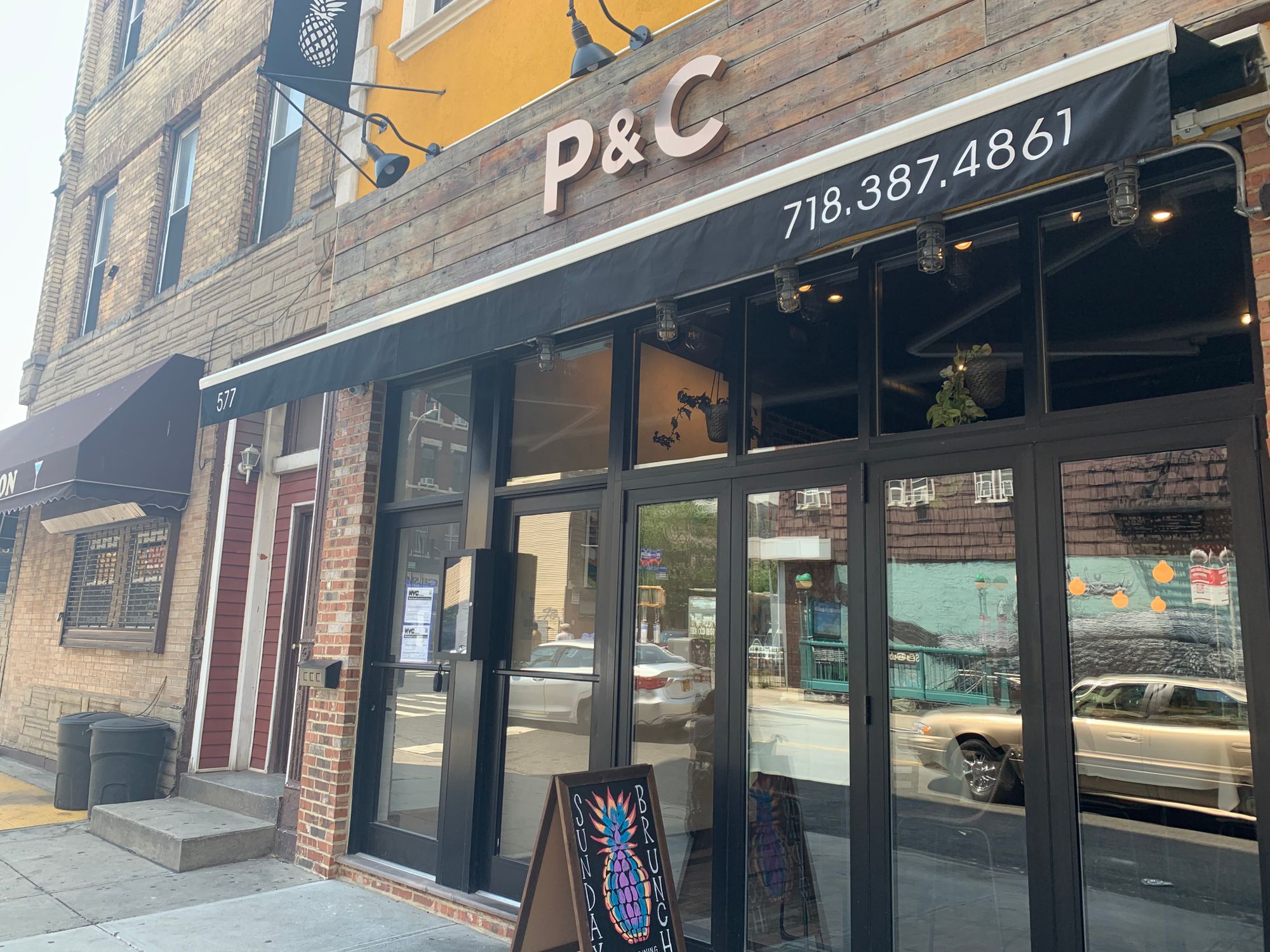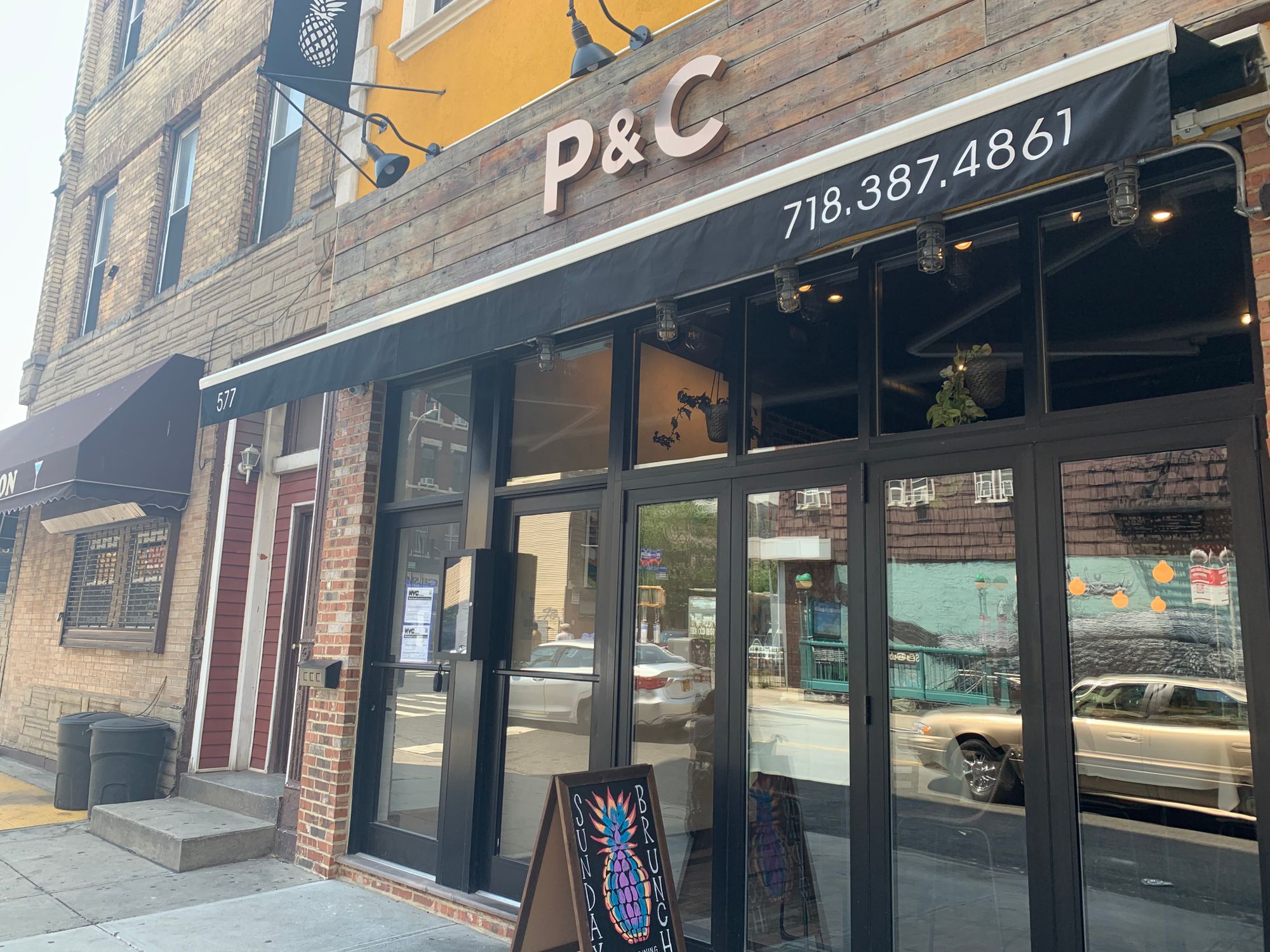 WILLIAMSBURG – For Pomp and Circumstance, their small stature is part of their strength. The thirty seat, cozily brick-walled restaurant opened in early June on Lorimer Street right off of the Metropolitan Avenue subway stop, in a part of Williamsburg that still feels like a neighborhood. Even though both owners, general manager Melissa Morales and her husband and head chef James Ahearn, come from much larger venues (Ahearn's last restaurant was 120 seats, Morales' was 200), they are right where they want to be.
"We wanted it to be a place where you can go that's tiny, but you can have a really good meal. That's why we named it Pomp and Circumstance—that means 'with fanfare and great celebration,' and this was kind of taking all of that out of it, and just going to a place where you could have a really great meal," Morales said. "You could be wearing jeans and not get dressed up, but we still have tablecloths, and we want it to be good and proper service, we're prepared with all different kinds of glassware. That's the focus on having it kind of be a teeny-tiny fine dining experience, in a fun neighborhood atmosphere."
The restaurant, which has a staff of just five, boasts a wide Meditteranean menu that takes from all areas touching the Mediterranean sea. Ahearn calls it "macro-Mediterranean." This inspiration comes in part from Ahearn's Turkish-Armenian grandmother who cooked for him often while he was growing up. The page-long menu changes regularly, both seasonally and with ingredient opportunity.
"It's a matter of building trust with the cooking style, I feel, in the neighborhood. So, if things do change often, you go someplace where you like what [the chef] does so [you think] 'I'm going to like the next version of it,'" Morales says.
"There will be a few menu items that never change, and then a majority, probably half of the menu, is going to change often. Even bi-weekly. If something hits, I'm going to put it on," Ahearn added.
So far, the lamb meatballs, made with a mix of dry-aged lamb and ribeye cap, have been a favorite, as well as the oysters, the clams, and the halibut, Morales says. She says that the neighborhood response has largely been positive, gaining them good Yelp reviews.
The menu at Pomp and Circumstance also features freshly made breads, something that Ahearn began doing seriously somewhat recently after the landlord at his previous restaurant didn't renew the lease.
"He spent the last six months studying bread. We have a hearth oven like [the one we have here] in our backyard, it's wood-fired. I'd come home from work every day and he was trying all these different bread recipes," Morales said.
"I started a starter six years ago at my old restaurant, and then I just started baking with it about three years ago. I liked the product, so I just kept doing it," Ahearn added, referring to the starter used to make breads, often made years in advance.
The menu features three breads that are made fresh: pita, P & C sourdough, and a gluten-free chickpea and quinoa.
Both Morales and Ahearn spend every open day working in the restaurant, another part of what they feel makes the place stand out.
"We're the owners, we're here every day for everything. There's no place that anybody could be that I can't see your water is not filled. That's the main focus. What annoys you when you go out to a restaurant? [When] you feel like you're not being attended to. That misstep can't really happen here, it shouldn't," Morales said.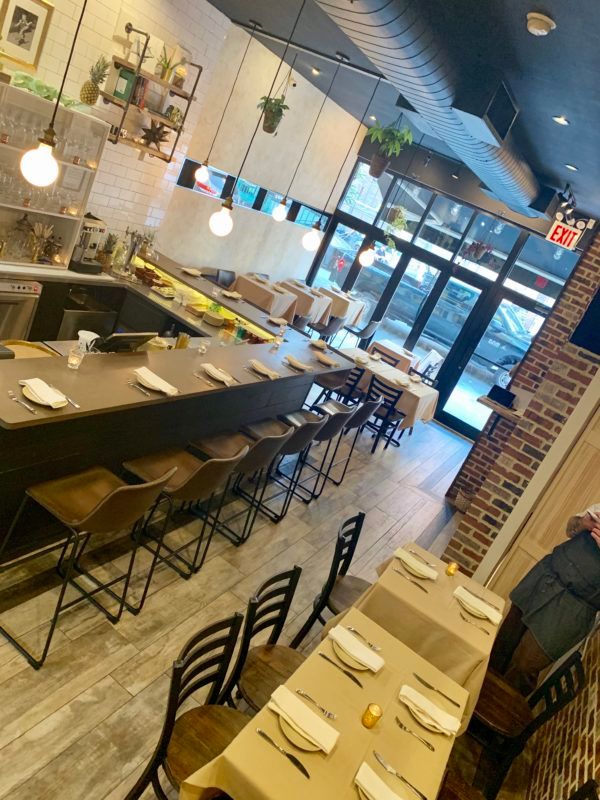 Hanging out front they have a pineapple flag, the international symbol of hospitality, something both of them take seriously.
"You can eat anywhere, you just need to survive. You can eat a bagel across the street, you can eat anything. But, to make people want to come back, it's not lost on us, the gratitude of people coming in and enjoying it. We are people that love to dine out and have a good experience, and that's what we want people to have here," Morales said.
Pomp and Circumstance has been approved for a full liquor license but they are still waiting on its arrival. When it comes, they will have a wine list with Old World, Italian, French, and other Mediterranean area wines, as well as cocktails. The license will also bring a tasting menu and wine pairings, as well as happy hours that will include "really inexpensive red wine spritzes."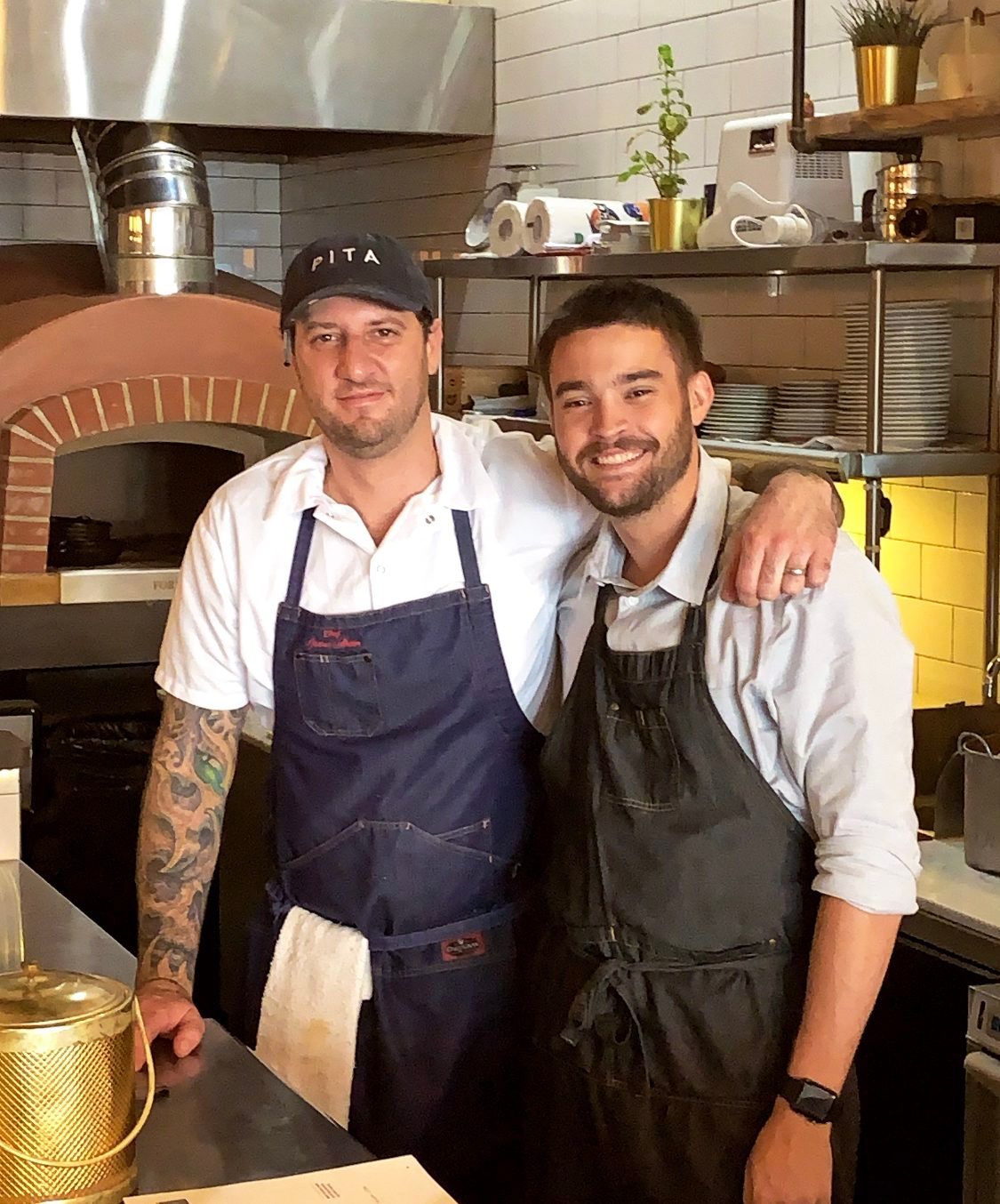 The pair currently lives in Long Island, but are looking to move to Williamsburg to be closer to the restaurant.
"We have a ten-year lease. We're here," Morales said, with a laugh.
Pomp and Circumstance is open from 5:00-10:00 pm for dinner on weekdays, and from 5:00-11:00 pm on Friday and Saturday. They serve Sunday brunch from 12:00-4:00 pm. They are closed Wednesday. You can find them at 577 Lorimer Street, between Metropolitan Avenue and Conselyea Street.