Police Searching For Armed Thieves Accused Of Holding Up Electronics Stores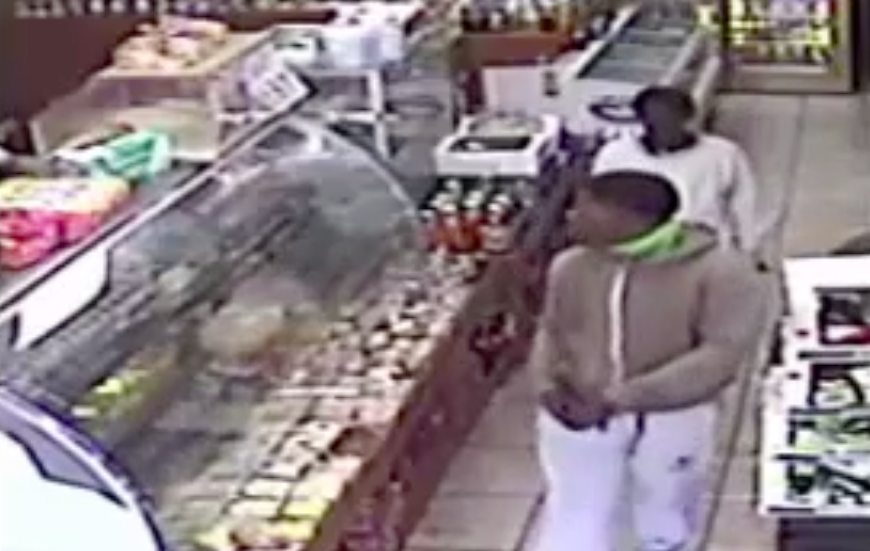 https://youtu.be/SkP_KxaDFqk
Police are searching for at least three men believed to be involved in five armed robberies at electronics stores in Sheepshead Bay, Flatlands, and East Flatbush.
The first robbery occurred in the middle of the afternoon on August 10, when two men entered an AT&T store at 2152 Ralph Avenue, according to police. The suspects used open umbrellas to hide their faces and forced the store employees at gunpoint to move to a back room while the thieves stole several electronics, police say.
Since then, the group has allegedly held up four other stores, including an AT&T on Kings Highway, near Ocean Avenue. In that attempt, their holdup was foiled by a store employee who chased after the bandits and managed to retrieve the stolen items, according to authorities. Cops say the employee reported that the suspects drove away in a dark colored sedan.
The last robbery was attempted on September 10 at an AT&T at 5021 Church Avenue, where three men entered the store, once again using umbrellas to shield their faces, and "simulated" holding a gun to force employees into a back room, according to the NYPD. The suspects stole cell phones and other items. However, police say the stolen merchandise was eventually recovered.
Police provided surveillance footage, shown above, of the suspects involved in robberies at a T-Mobile at 531 Utica Avenue and an AT&T at 5021 Church Avenue.
Anyone with information is asked to call the NYPD's Crime Stoppers hotline at 800-577-TIPS. The public can also submit their tips by logging onto the Crime Stoppers website or by texting their tips to 274637 (CRIMES) and then entering TIP577.