Police Rescue Kayaker Off Coney Island Beach [Video]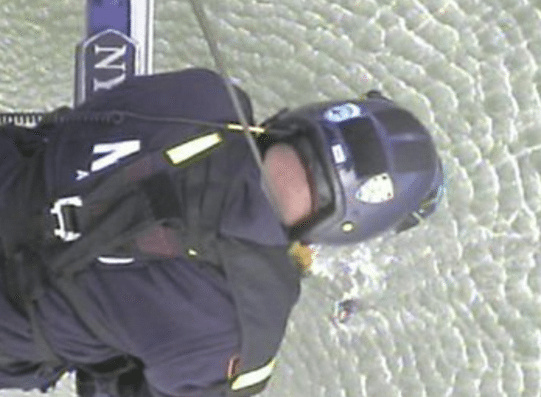 Rescue divers jumped from a helicopter Saturday to save a 33-year-old man from a kayak sinking two miles from Coney Island Beach, the New York Post reports.
The kayaker, identified by the Daily News as Daniel Ng, had called a friend to say he was taking on water and strong currents were pulling him out to sea. The friend called police at 9:45am and a rescue helicopter was quickly dispatched to locate the distressed boater, according to the Post.
A video uploaded by Gothamist shows rescue swimmers leaping into the ocean to rescue Ng. He's pulled out of the water onto an NYPD Harbor Unit vessel and taken to Kingsborough Community College, where an ambulance was waiting. Ng refused medical attention, according to police.
Ng had been out in the water fishing, and had "hooked a pretty nice-sized fish," one of the rescue divers told the Post.