Police Recover Pistol, Shell Casings After Gunshots Reported Near Gravesend Gang Graffiti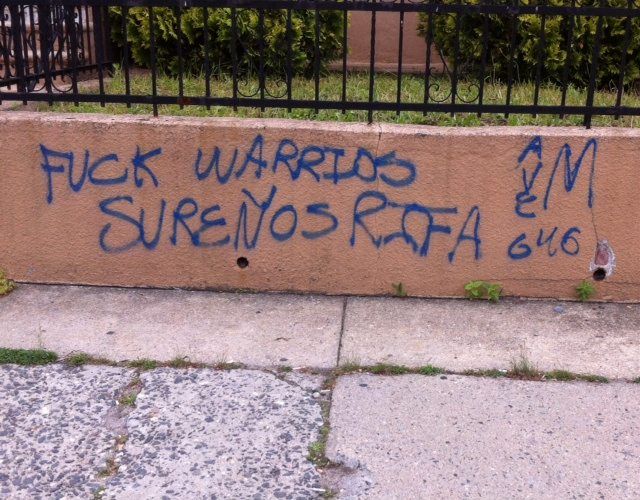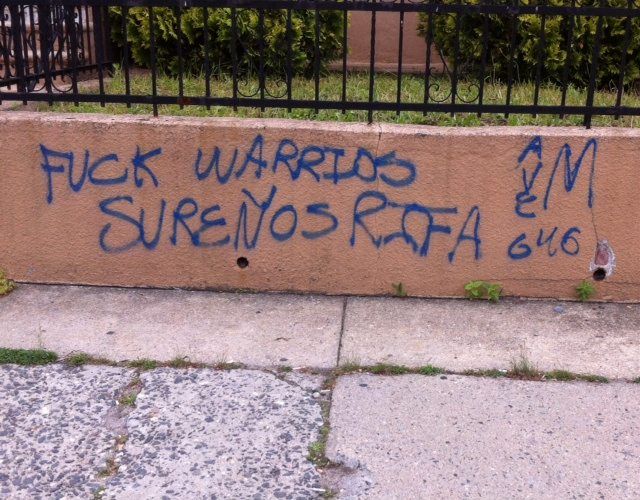 Police recovered a pistol and spent shell casings Friday morning after gunshots were reported in a Gravesend neighborhood defaced earlier this month by gang graffiti.
Officers from the local precinct and the special operations division canvassed the area around Avenue X and East 1st Street after a woman reported shots fired around 1am. Officers found a .32-caliber revolver, four shell casings, two bullet cartridges and a fired round near the intersection, according to the NYPD.
There were no injuries reported and police are investigating.
As we previously reported, neighbors woke up two weeks ago to find cars and houses spray painted with gang graffiti near East 2nd Street and Avenue X. The blue scrawlings identified several known gangs, including the California-based Sureños — one of the fastest growing crime rings in America.
Neighbors told us police seemed to shrug off their complaints and officers did not respond to their phone calls about vandalism. In response to our inquiry, the local station house took a police report and vowed to investigate the graffiti.
City Councilman Mark Treyger responded to reports of the graffiti by calling for NYPD anti-gang resources to be committed to the area.
"This is a neighborhood full of hard-working families who should never have to wake up and find that their property, whether it be their homes or their cars, or the streets they call home have been defaced with hateful language referencing criminal organizations or anything else," he said in a statement. "I am calling on the NYPD to immediately commit anti-gang resources to stop this before it goes any further."
The shooting on Avenue X also happened hours after an owner of the beloved L&B Spumoni Gardens was fatally shot at his Dyker Heights home.