Police Looking For Pair Who Robbed Cabbie In Midwood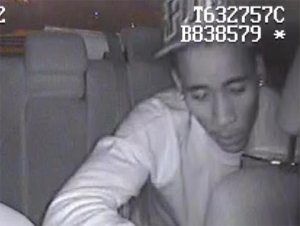 Cops are looking for a couple of criminals who stuck up a livery cab in Midwood on Saturday morning. CBS NY is reporting that one of the suspects threatened the driver with a knife while the other pushed the driver's head into the steering wheel.
The robbery happened around 2 a.m. when a livery cab was called to 1308 East 5th Street. When the driver showed up, one suspect pointed a "sharp object" near the driver's neck, demanding cash. The second suspect appeared at the driver's side window and pushed the head of the driver into the wheel and stole $200, the driver's cell phone and other papers. The crooks then ran westbound down Avenue L towards East 4th Street. The driver was unharmed.
The NYPD described the suspects to CBS:
The first suspect has been described as a black male in his twenties, he was 6-ft tall and weighed 180-lbs, he was wearing a blue hat at the time of the alleged robbery.
The second suspect was described as a black male in his forties, he was 6-ft tall and weighed 240-lbs.
Anyone with information on the crime can call Crime Stoppers at 1-800-577-TIPS or visit the Crime Stoppers website by clicking here.